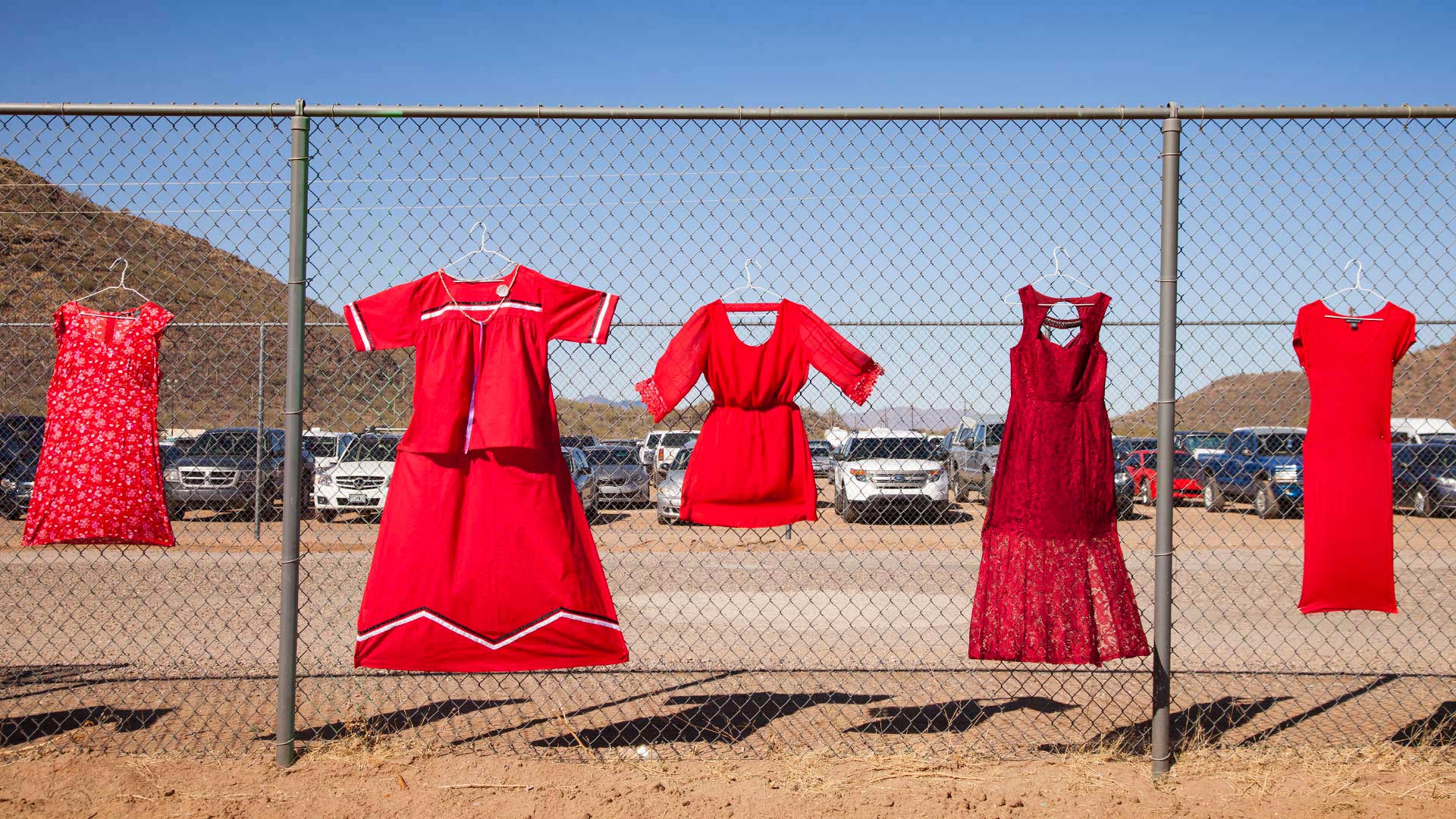 Red dresses representing missing and murdered Indigenous women, displayed at the Verna N. Enos Toka Field on the Tohono O'odham Nation, 2018.
AC Swedbergh/AZPM
The U.S. Department of the Interior announced Thursday it set up the new Missing and Murdered Unit for American Indians and Alaska Natives to support interagency investigations.
Cases of missing or murdered Indigenous peoples can cover multiple jurisdictions, such as federal, state, tribal. It has become a longstanding hurdle for solving these crimes.
"Violence against Indigenous peoples is a crisis that has been underfunded for decades,"Secretary of the Interior Deb Haaland. "Far too often, murders and missing persons cases in Indian country go unsolved and unaddressed, leaving families and communities devastated."
According to a press release from the department, the National Crime Information Center reports there are about 1,500 American Indian or Alaska Native missing people in the United States, and another 2,700 murder or nonnegligent homicide offenses in the Uniformed Crime Reporting Program.
The Interior Department says many of these cases aren't solved because of a lack of resources needed to spot new information from witnesses or re-examine evidence. This unit is joining multiple agencies' investigations on current and unsolved cases.
One of the unit's offices is near Phoenix within the Gila River Tribal Police station. The other six offices are in Montana, Minnesota, Tennessee, South Dakota, New Mexico and Alaska.
"We are fully committed to assisting Tribal communities with these investigations, and the MMU will leverage every resource available to be a force-multiplier in preventing these cases from becoming cold case investigations," Haaland said.