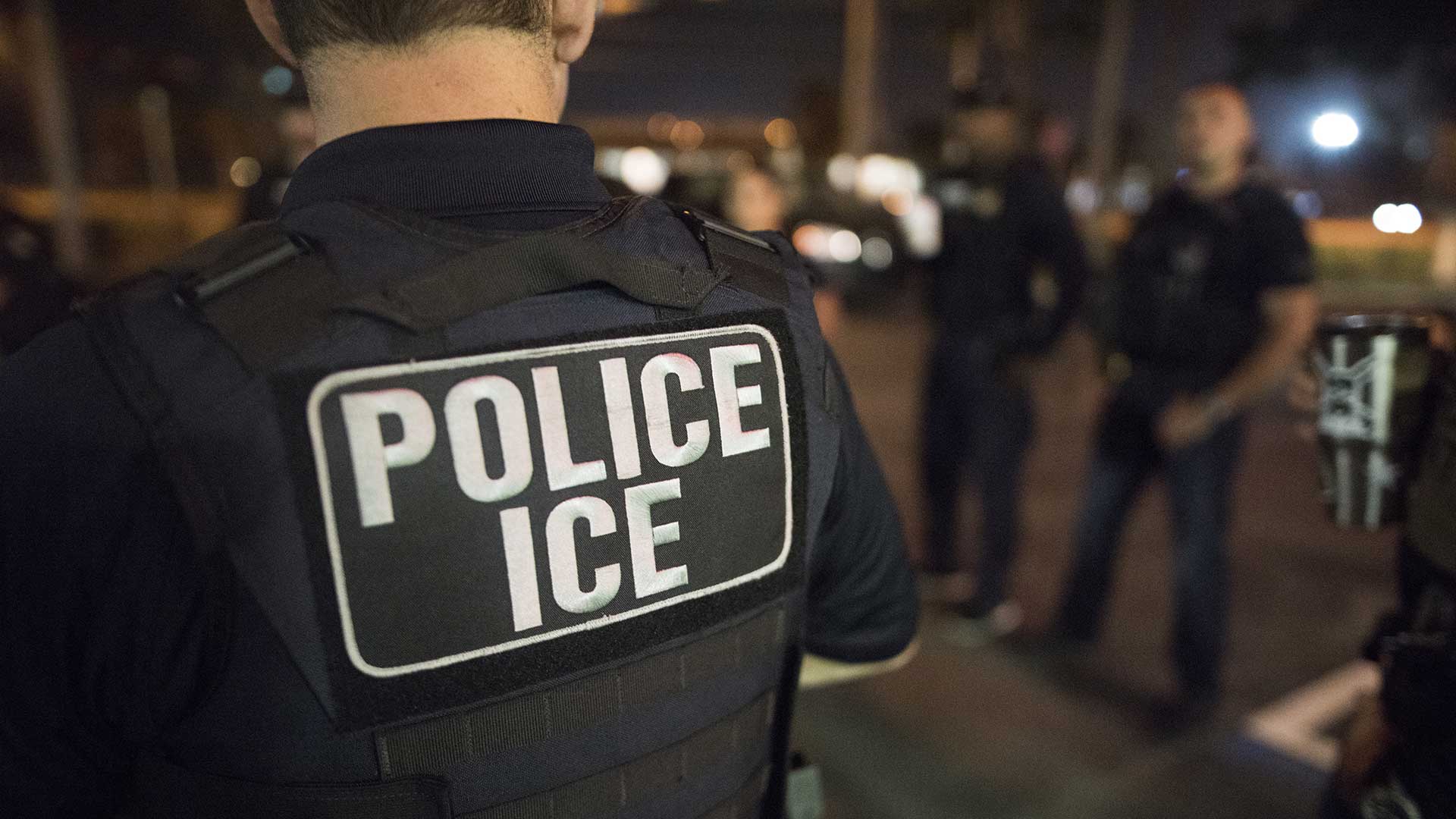 A March 2018 photo of U.S. Immigration and Customs Enforcement (ICE) officers.
ICE/Flickr
This week a federal judge in Texas placed an indefinite block on a 100-day deportation moratorium issued by President Joe Biden that sought to allow the government to reconsider enforcement priorities.
Biden's order met its first legal challenge hours after it was supposed to go into effect in January, when Texas and later Arizona filed suit against it, and District Judge Drew Tipton responded with a 14-day pause.
Judge Tipton's new ruling this week blocks the order indefinitely — arguing it violates administrative laws and procedures. Tucson immigration attorney Mo Goldman said the ruling is disappointing, but not necessarily surprising — Judge Tipton was appointed by President Donald Trump and presides over a conservative district in southern Texas. Still, Goldman said Biden has options.
"The moratorium itself is just one remedy that the Biden administration can utilize to curtail removals from the United States," he said. "They still have other ways to work around that. Just from a systemic standpoint, they can get the system to work in their favor as far as policy goes."
Goldman said cases could be approached on a more individual basis and some could be administratively closed. Last week, the Biden administration released new guidance on which individuals Immigration and Customs Enforcement should prioritize for enforcement, a practice that's common during early stages of a new administration. Goldman said the hope is those changes will be more effective than the moratorium.
Judge Tipton's ruling mandated the Biden administration not enforce the deportation moratorium, but it didn't require deportation flights to still occur. Despite that, hundreds have been deported since the original court order came down. A count earlier this month by advocacy group United We Dream found nearly 26,500 people had been deported in weeks since Biden took office.