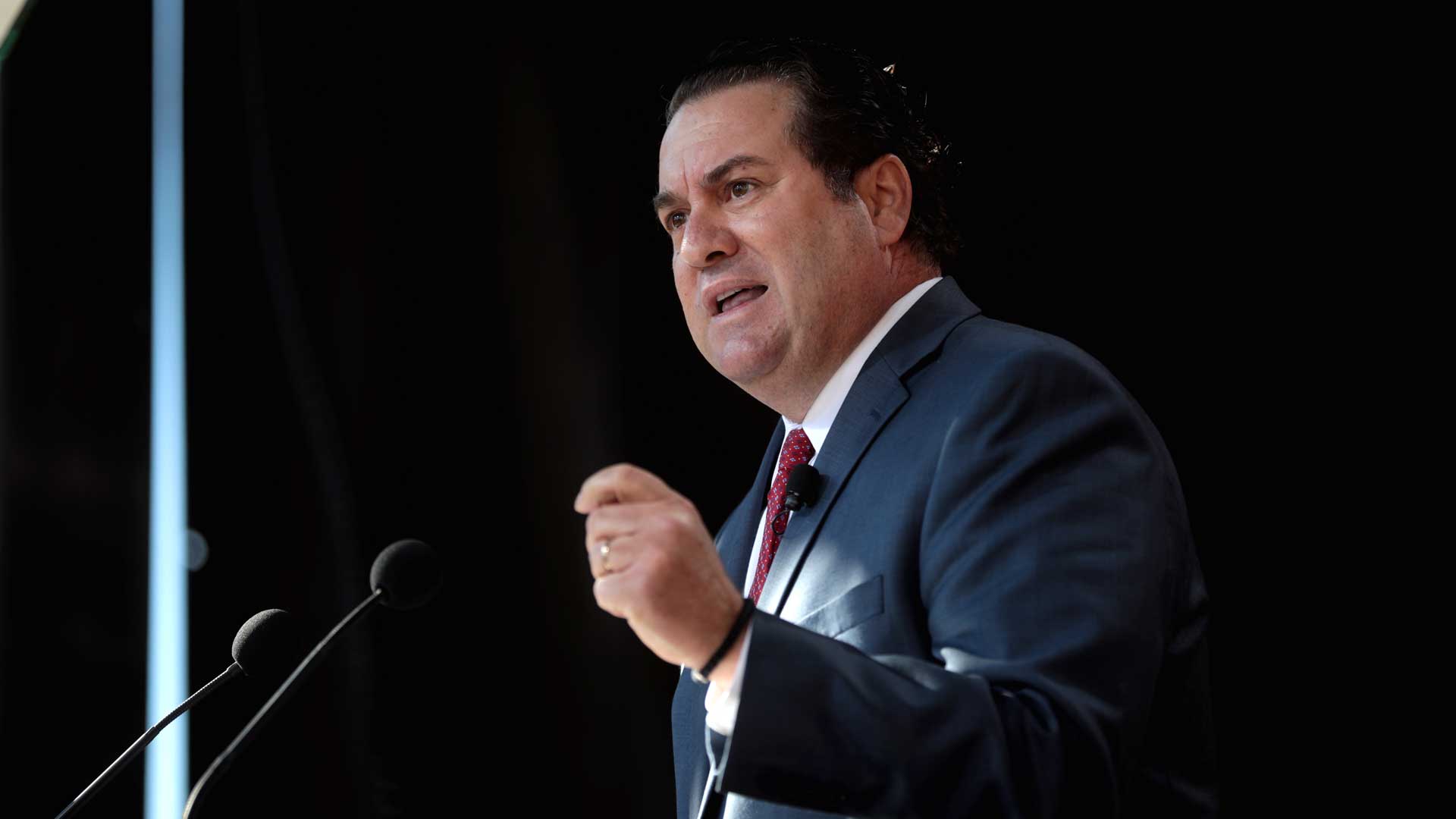 Arizona Attorney General Mark Brnovich in Phoenix, January 2019.
Gage Skidmore/Flickr (CC BY-SA 2.0)
Nearly a week after it was supposed to go into effect, President Joe Biden's 100-day deportation moratorium is at a standstill thanks to a federal judge in Texas barred the order from taking hold for two weeks. Arizona Attorney General Mark Brnovich followed suit with his own letter opposing it.
In the letter sent to Acting Department of Homeland Security Secretary David Pekoske, Brnovich said the moratorium violated the Sanctuary for Americans First Enactment Agreement, or SAFE, an agreement Arizona, Texas and other states signed with DHS during Donald Trump's last days in office.
Under SAFE, states would be allowed longer periods to consider and provide input for federal policy changes, among other allowances. In his letter, Brnovich argues the 100-day moratorium did not comply because it went into effect immediately. He also claims the freeze could be extended if left unchallenged.
"Prior to issuing the memorandum, DHS did not contact AZAGO [Arizona Attorney General's Office], much less comply with the notice and consultation requirements of our Agreement," the letter read. "Moreover, should such a directive be left unchallenged by AZAGO, DHS could attempt to renew it indefinitely..."
Federal Judge Drew Tipton issued the 14-day restraining order Tuesday after Texas Attorney General Ken Paxton sued the Biden administration over the moratorium, marking the first suit against immigration policy changes made by the new president.
Mo Goldman, an immigration attorney in Tucson, said while it's disconcerting to see the new agreements being used by states, he doesn't think they'll hold up.
"We have these agreements that from my read are not enforceable," he said. "They likely don't even have the proper authorization to have been signed off on at the time."
Goldman said that's because they were drafted by Chad Wolf, the former acting DHS secretary whose appointment several courts found to be illegal. Goldman said the restraining order from Texas could mean his clients who were protected from deportation under the moratorium might have more to worry about now, but he's skeptical the government would attempt to deport anyone during the window.
The Texas case marks the first legal challenge the Biden administration has faced in immigration policy. A White House spokesperson said he believes the necessity of the moratorium will be clear as the case progresses.