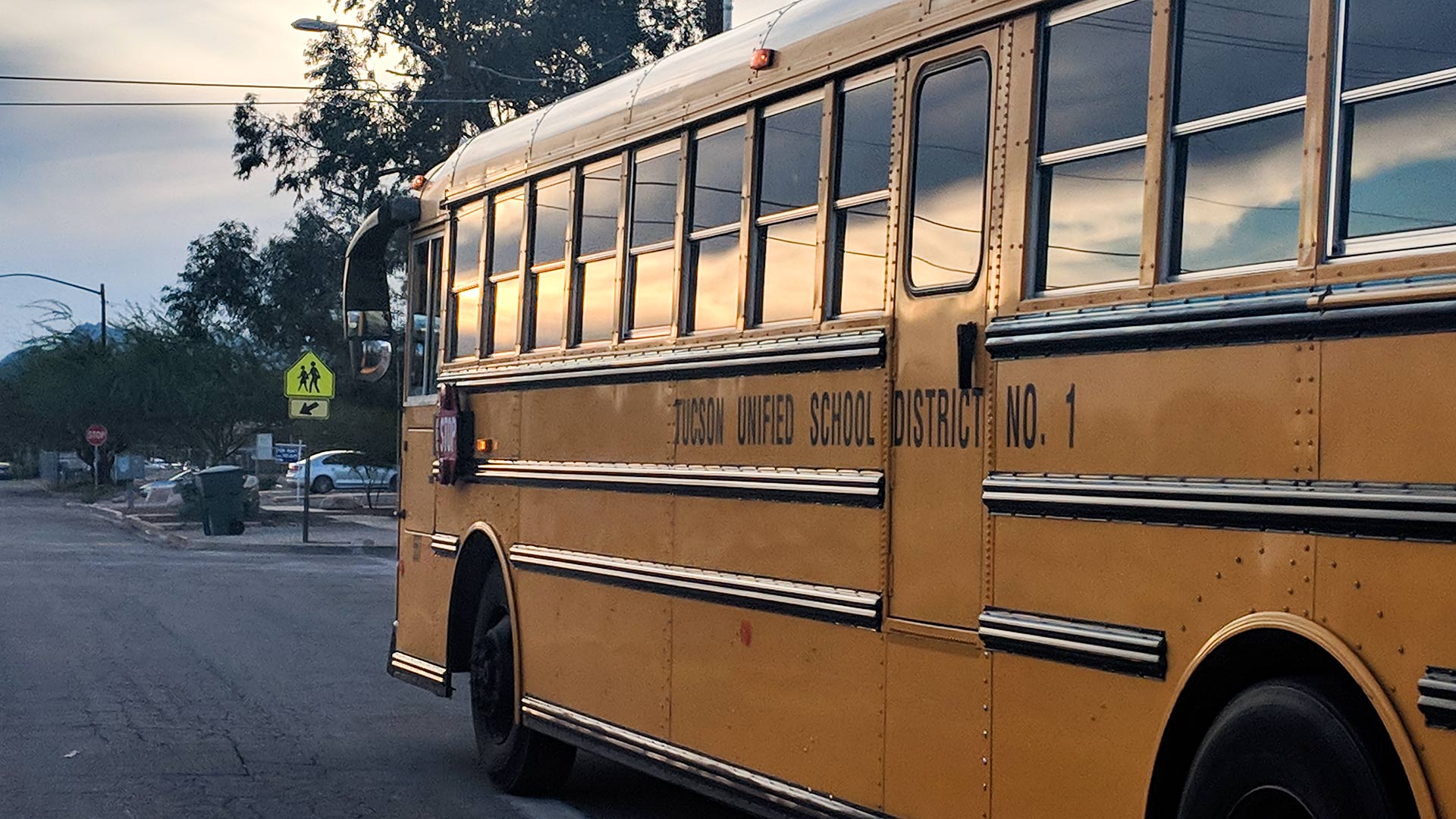 A Tucson Unified School District Bus.
AZPM
Tucson Unified School District superintendent Gabriel Trujillo says the district wants to bring students back to campus starting March 24.
Teachers would return to campus March 22, the first day back from spring break. They would have two days to prep their classrooms.
Under the proposed plan, parents can enroll their preschool or elementary school kids in either full time on campus learning or full time remote learning. A TUSD survey found a lack of enthusiasm for a hybrid model among preschool and elementary parents.
"Giving what the families what they've asked for, right now, is within our reach," Trujillo said. "It's feasible, especially with the trend of upwards of 50% of respondents saying they're prepared to remain remote anyway."
Middle and high schoolers can enroll in either full time remote learning or a hybrid option that would bring students to campus four times a week for half-days. Wednesdays will be fully online so campuses can be cleaned.
Because of the hybrid schedule, middle and high schoolers would not return to campuses until March 25.
Parents have until March 5 to register online for their preferred learning model.
A governing board decision last summer gave Trujillo full authority to open or close schools during the pandemic.