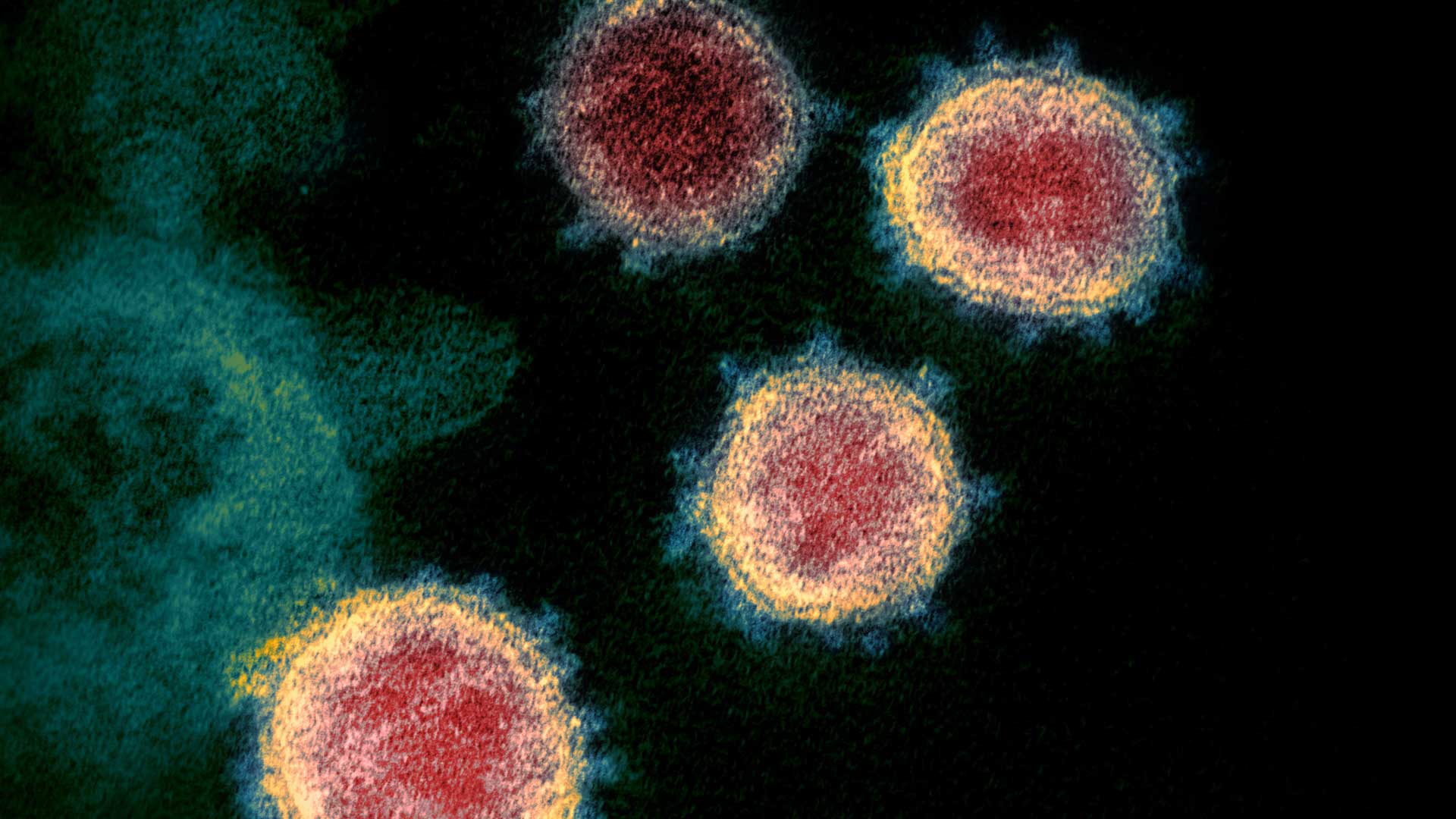 This transmission electron microscope image shows SARS-CoV-2—also known as 2019-nCoV, the virus that causes COVID-19—isolated from a patient in the U.S.
NIAID-RML
Arizona on Wednesday reported over 5,600 additional COVID-19 cases and nearly 200 more deaths as hospitalization levels from the surge remained high but didn't set records.
The Department of Health Services reported 5,629 additional known cases and 191 deaths, increasing the state's pandemic totals to 641,729 cases and 10,673 deaths.
Arizona had the worst state COVID-19 diagnosis rate over the past week, with one of every 105 people being diagnosed with COVID-19 from Jan. 5 to Tuesday.
According to the state's coronavirus dashboard, 5,055 COVID-19 patients occupied inpatient beds as of Tuesday, down from Monday's record high of 5,082.