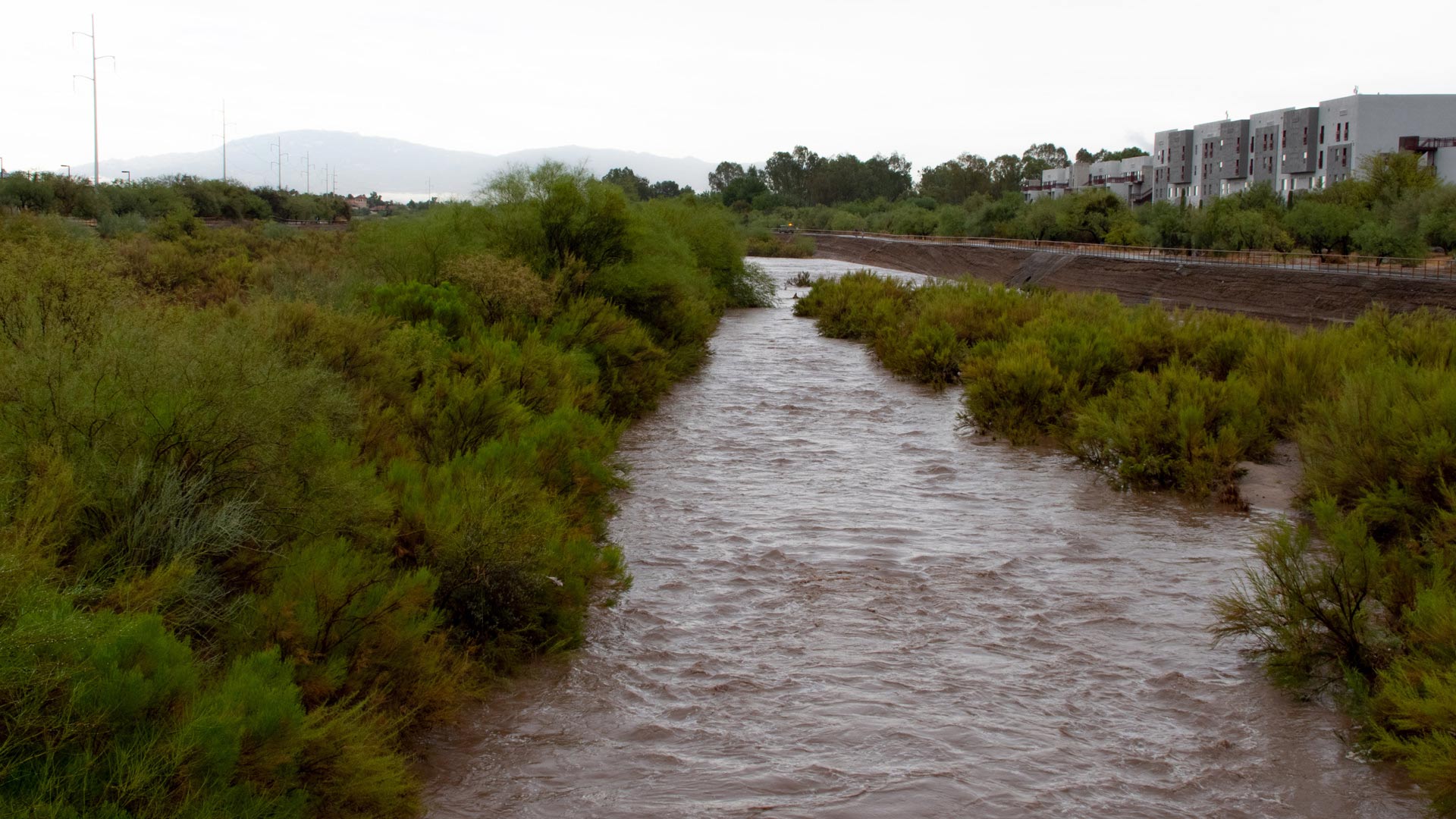 Rillito River flows after a monsoon storm, July 2020
Christopher Conover/AZPM
The incoming Biden Administration is promising to make the environment one of its top priorities. University of Arizona Environmental Law professor Justin Pidot commented on the potential changes in federal policy, beginning with how complicated it might be to restore regulations that the Trump administration worked to eliminate.

-
Justin Pidot: It's complicated in one sense. The federal government has various processes it needs to go through when they change directions in regulations. When the Trump administration came into power, it began deregulation and made a lot of mistakes. They cut corners, they moved too quickly, they didn't make records for the rules they were promulgating, and as a result they face a number of lawsuits and litigation losses in which people successfully challenged the changes they were making because they were inconsistent with the facts. The Biden administration has a lot of opportunity to change course as long as they do so thoughtfully, carefully, and in a well-reasoned and explained fashion. Regulations do not require legislation, and there is a lot of space to exercise existing legal authorities in different ways or just to return to the way they were exercised in the Obama administration.
Tony Perkins: How significant is a return to the Paris Climate Accord?
Justin Pidot: I think it is very significant in terms of the leadership of the United States on the world stage. It was really a groundbreaking agreement that brought countries like China in to create a consensus on climate change for the first time. When the United States backed out of that, it was really a blow to that international consensus. The Paris Climate Accord does not get us where we need to be. It was a terrific step forward, beginning to break a logjam in international diplomacy to take climate change seriously, but the commitments made are not enough to prevent really serious consequences from climate change.
Tony Perkins: Is there a list of items on the Biden agenda that could affect Arizona and the other Western states?
Justin Pidot: I'm sure there are a number of them. The one that comes immediately to mind is EPA's Waters of the United States rule. It defines the jurisdiction of the Clean Water Act, and under the Trump administration the rule took a very narrow view of what waterways are protected by the Clean Water Act. For Arizona, it was decided that ephemeral streams – waters from washes and waters that form just after rainfall – were not jurisdictional. That was a new view. Those waters had always been jurisdictional in the view of the Clean Water Act and estimates that I saw under the Trump rule, more than 80% or 90% of waterways that were once protected by the Clean Water Act are not longer. This is a hot button topic and one I certainly would expect the Biden administration to take a closer look at. It might mean revoking that rule and returning to either the pre-existing framework that was provided by the Obama administration, the pre-existing framework from the 1980's that had been in place for a long time, or perhaps providing a new framework. But I would certainly expect this very narrow reading of the Clean Water Act that was pursued under the Trump administration is not long for the world.