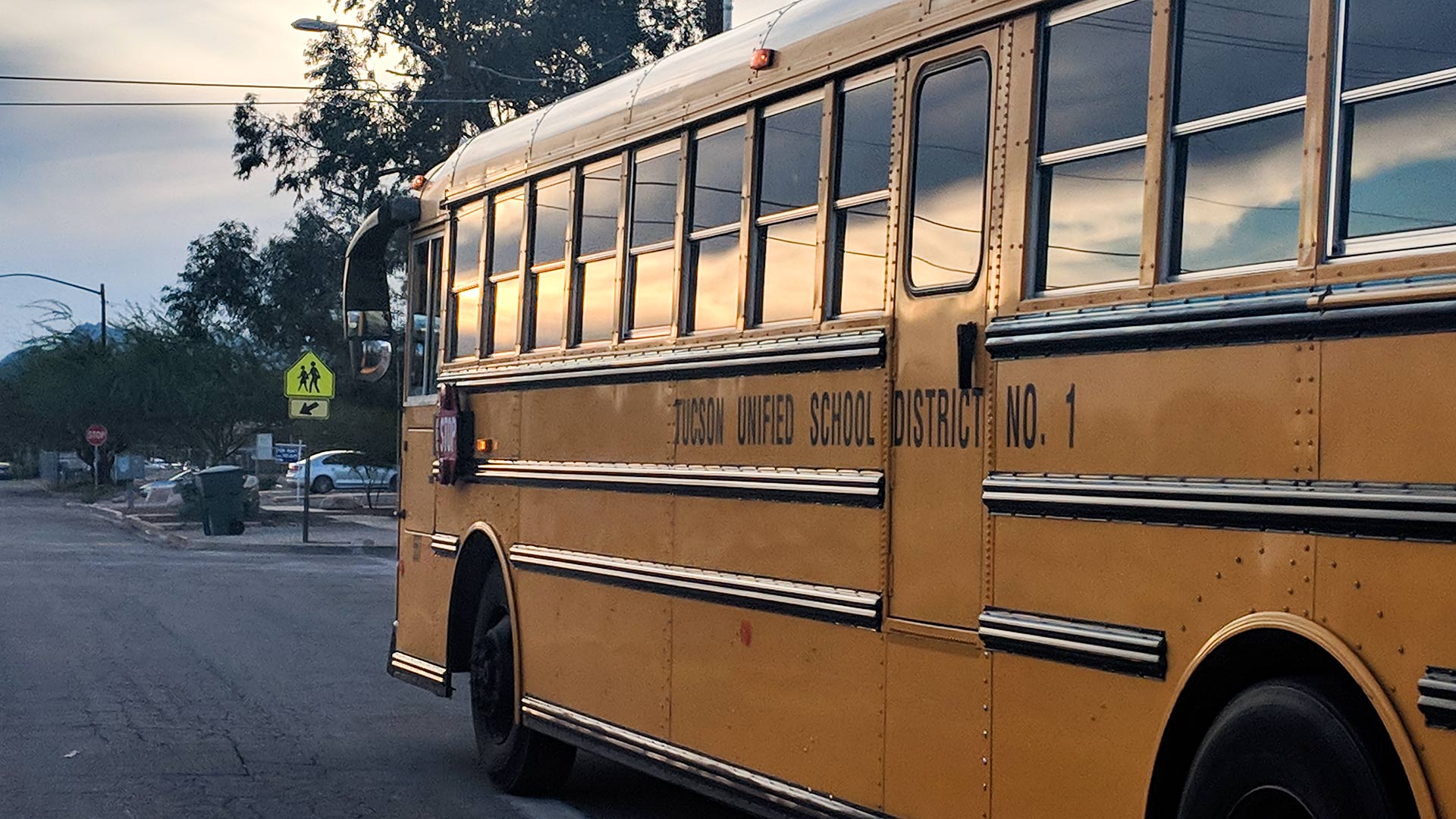 A Tucson Unified School District Bus.
AZPM
Hybrid classes in the Tucson Unified School District will not begin until the spring semester, according to a statement released Friday night. Classes were previously scheduled to start Nov. 12.
"Out of an abundance of caution, our leadership team has made a commitment to only initiate 'hybrid' instruction when Pima County is in a state of moderate transmission or better," read the statement, which was signed by TUSD superintendent Gabriel Trujillo.
The statement also advised students and families to continue with remote, online classes as usual. The onsite learning spaces that TUSD offers to certain students will also remain unchanged.
Families who have already signed their students up for hybrid learning will have priority when hybrid classes do start, according to the statement. A survey sent out to TUSD families earlier in the semester found that about 45% of respondents wanted to have their children in hybrid classes.
According to the statement, the decision to delay the start date was made with guidance from the Pima County Health Department. Director Dr. Theresa Cullen warned of an possible increase in COVID-19 cases in the county in an Oct. 4 video.
The TUSD Governing Board approved the Nov. 12 start date during its Oct. 27 meeting. During that same meeting, the board also voted to give Trujillo the authority to stop hybrid instruction should COVID-19 cases get out of hand.