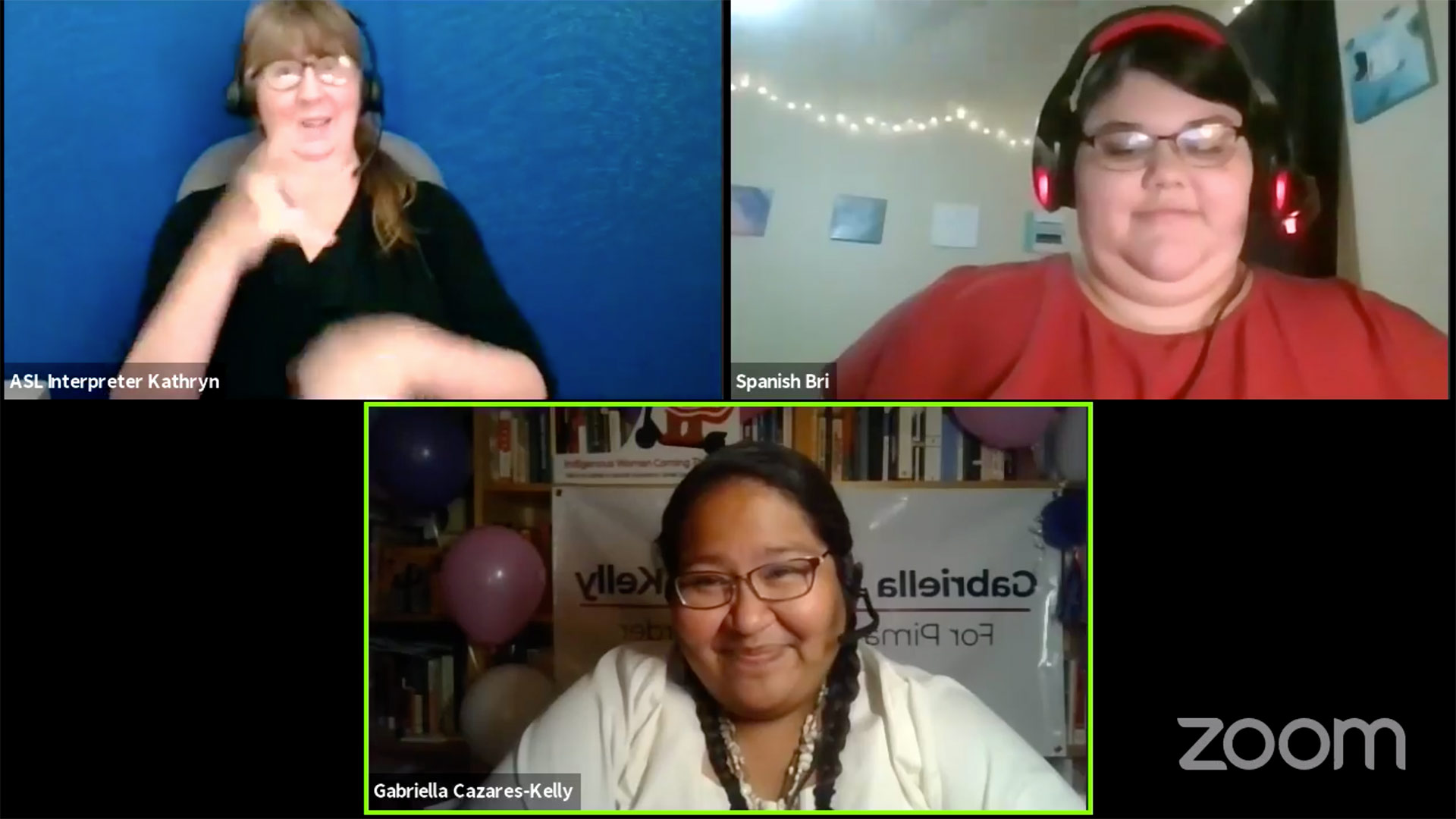 Gabriella Cázares-Kelly thanking people who voted for her Nov. 3, 2020 general election via a Facebook Live video.
Democrat Gabriella Cázares-Kelly took a large lead in the race for Pima County recorder with election night's early results, opening a more than 20-point margin over her Republican opponent, Benny White.
Cázares-Kelly, who is a member of the Tohono O'odham Nation, declared victory in a Facebook Live video and said she views this position has a way to incorporate voices of people mainstream society marginalizes.
"This isn't just my win. This is a win for the Tohono O'odham people, for the Pascua Yaqui people, for any of you who are tribally affiliated or affiliated with a tribe, to people of color — this is a win for all of us," said Cázares-Kelly.
Tucson Mayor Regina Romero expressed her congratulations over Twitter, referring to Cázares-Kelly as the first Indigenous person in Pima County to be elected to a countywide office.
Congratulations to the FIRST Indigenous person elected to county-wide office in Pima County @gabriella_for Gabby Cázares-Kelly!#IndigenousWomanComingThrough

— Regina Romero (@TucsonRomero) November 4, 2020
The winner will replace retiring Pima County Recorder F. Ann Rodriguez, who has held the position for almost 30 years.
The role of the recorder's office is to promote and conduct voter registration, early voting and voting by mail. It also records public records, like land transactions.