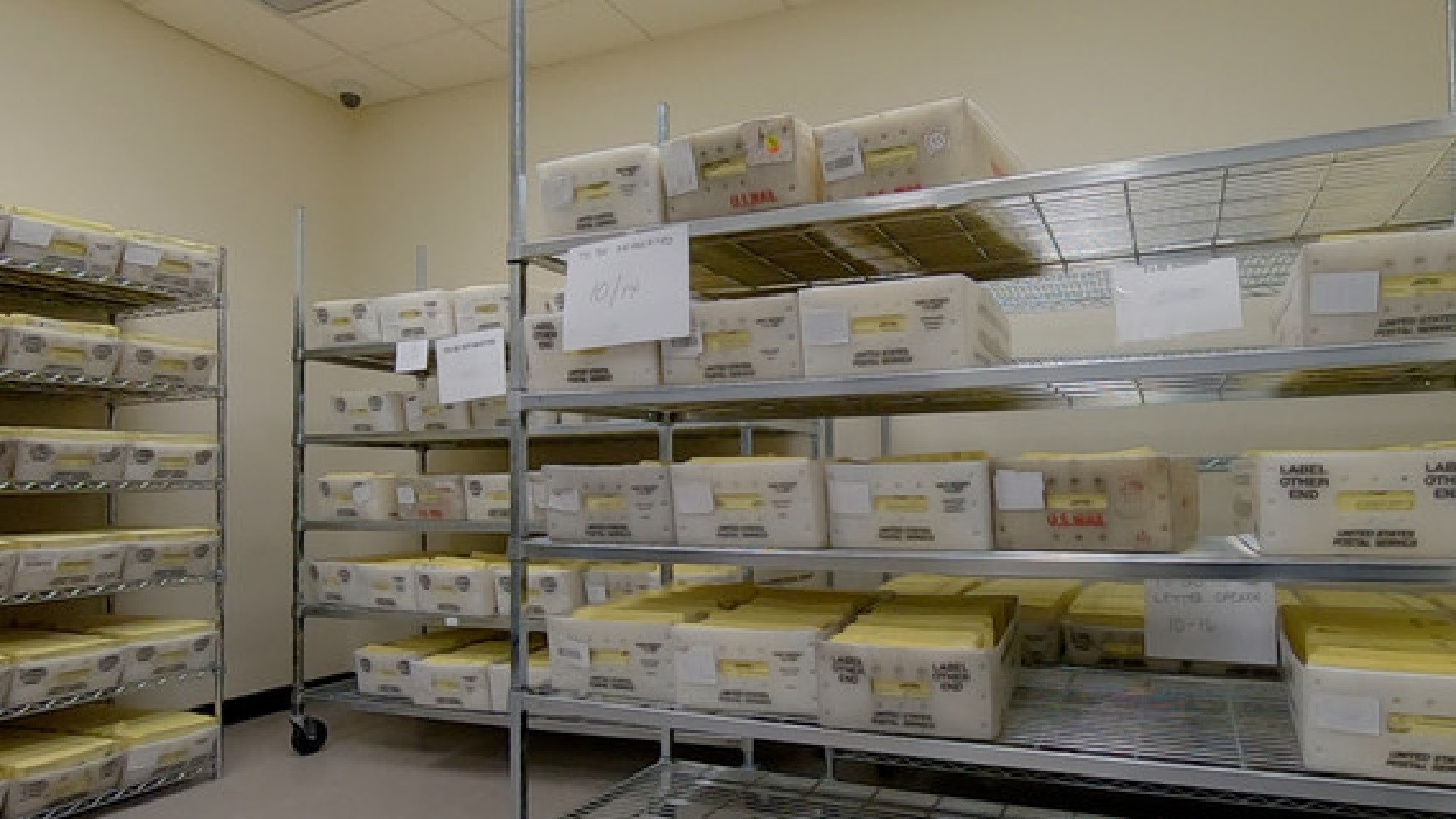 Boxes of uncounted early ballots are shown in this photo distributed by the Pima County Recorder's office on Oct. 16, 2020.
Pima County Recorder
Pima County voters are casting ballots in massive numbers. County Recorder F. Ann Rodriguez says so many people are voting by mail or at early voting sites that her staff is having a hard time keeping up, even with two shifts of workers handling the incoming ballots.
"I've never seen early ballot numbers like this," Rodriguez said in a media release on Friday.
Rodriguez says the volume is so heavy that her department is behind in posting updates to its website, so she's advising people who are trying to track their ballot to be patient.
Rodriguez says her office has mailed out a record 505,000 ballots so far in this election. Saturday morning she is holding a news conference to reveal how many ballots have been returned so far.

Read more coverage of national, Arizona, and local elections at our 2020 elections portal,
Your Vote 2020
.