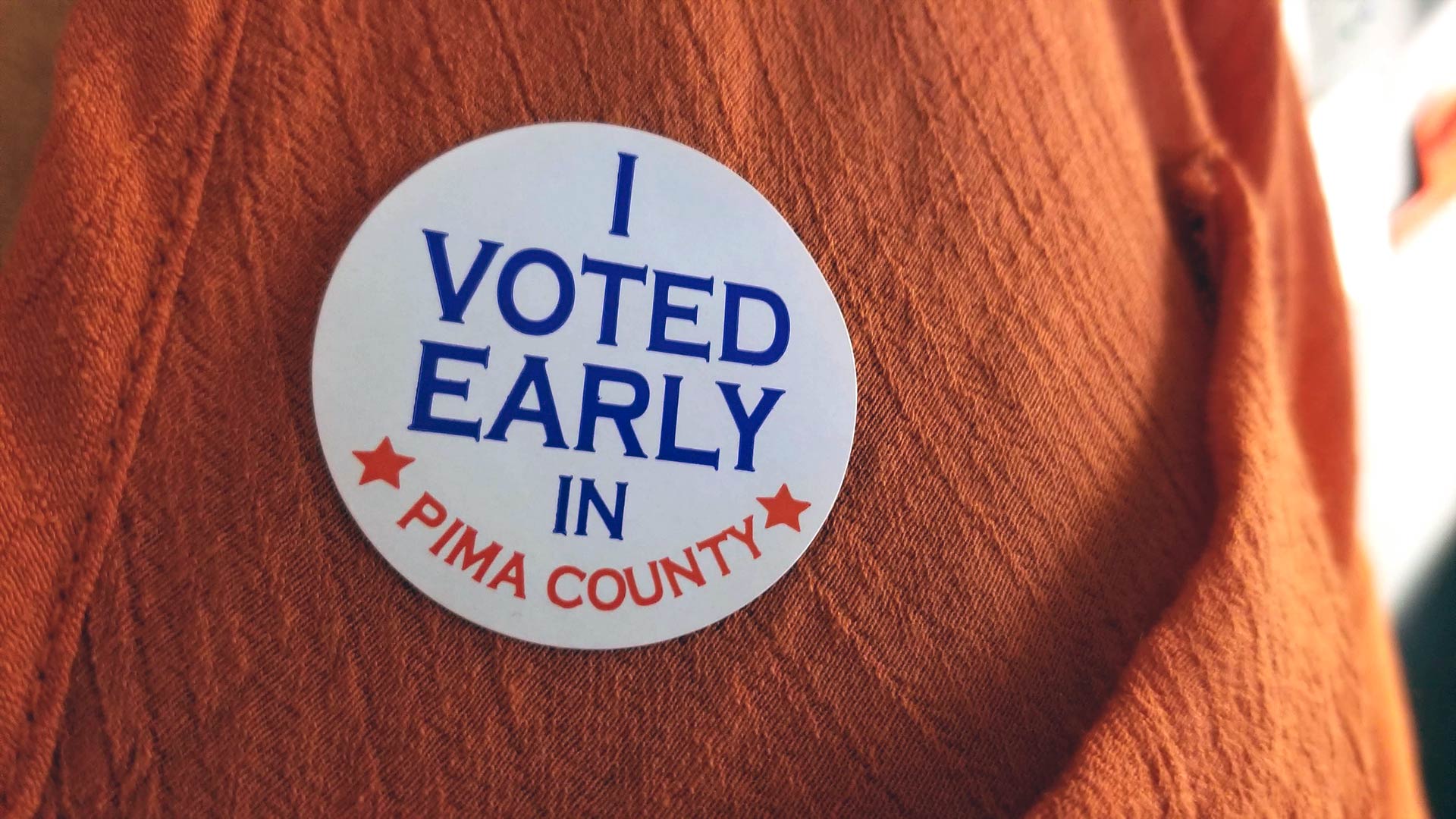 A voter displays their "I Voted Early in Pima County" sticker.
AZPM
Voter registration rolls don't close until Monday, Oct. 5, but a record number of Pima County residents have already registered and asked for early ballots.
As of Wednesday afternoon, 447,774 Pima County voters had requested an early ballot — 77% of registered voters — and the number is still climbing, according to Pima County Recorder F. Ann Rodriguez.
The county also sent out 3,666 overseas ballots and so far has had 1,019 sent back for counting. Most overseas ballots go to members of the military.
The number of registered voters in the county has increased by 12,000 in the last two weeks, bringing registration to 614,473, which is also a record. Rodriguez said many people register through ServiceArizona.com, but plenty of people still come to her office to fill out the voter registration form.
"In two days, we registered or changed records, updated their address or parties or names, over 5,000 records in two days. It even blew us away," Rodriguez said.
Rodriguez said even though the deadline to register is still days away, people should not wait until the 11th hour to fill out the form. The Recorder's Office will be open until 10 p.m. on Monday to handle voter registration.
Early ballots go in the mail Oct. 7 but voters have until Oct. 23 to request an early ballot.
Early ballots can be mailed back or dropped off at early voting sites or polling places on Election Day.

To check the status of your voter registration or your mail in ballot you can go to the Pima County Recorder's website.

Read more coverage of national, Arizona, and local elections at our 2020 elections portal,
Your Vote 2020
.