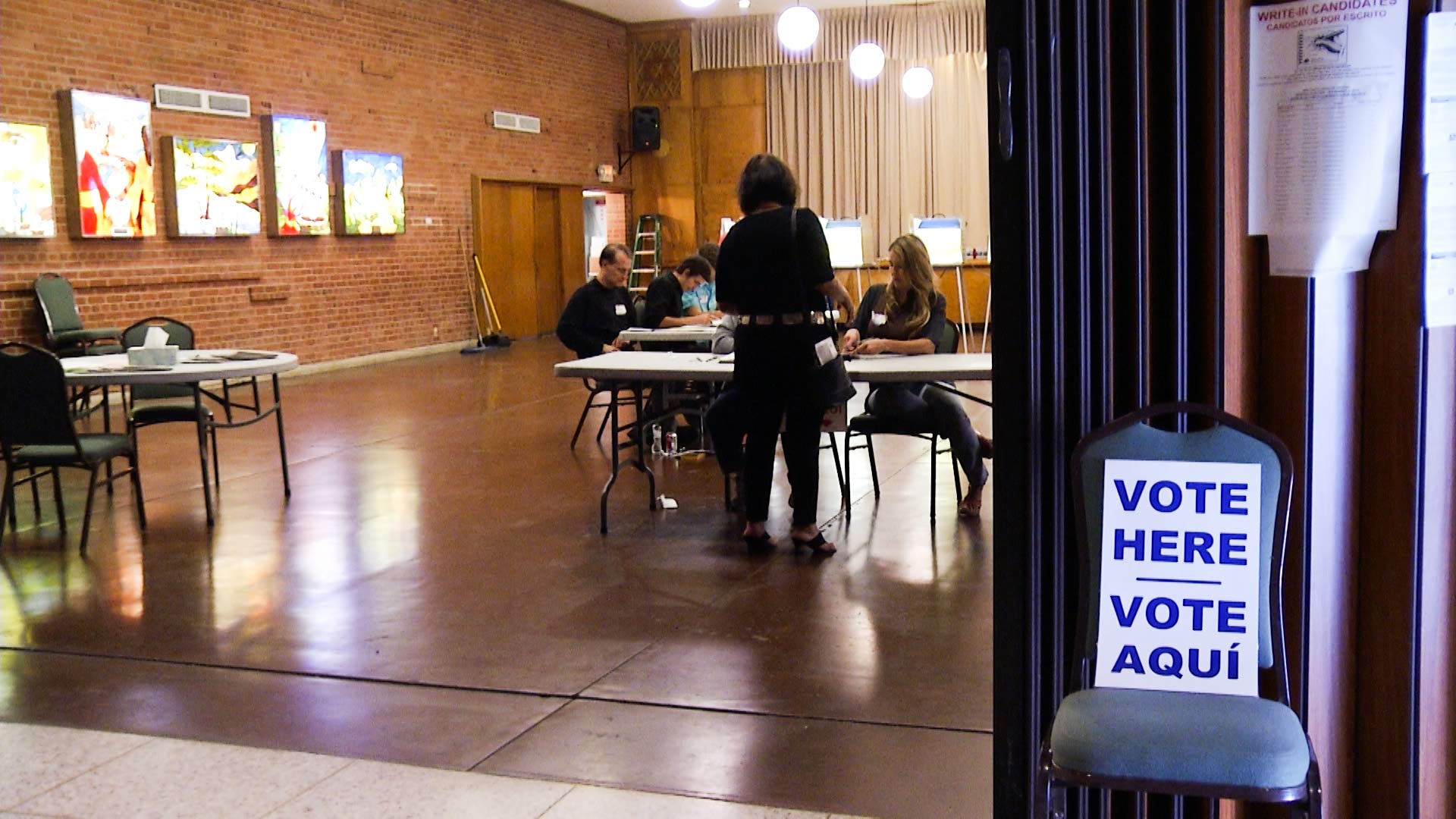 Volunteers check voter registration at a voting station.
AZPM Staff
Pima County has more registered voters than ever before. The Pima County Recorder's office reported 602,697 people are registered to vote in the county.
In November 2016, 543,509 people were registered to vote in the presidential election.
Democrats are the largest voting bloc in the county with 244,000 voters, Republicans are second with 177,000 and "no party" or "other" is third with 175,000. Libertarians and Greens also have a combined 5,600 registered voters in the county.
The last day to register for this year's general election is Oct. 5. Early ballots go out two days later.