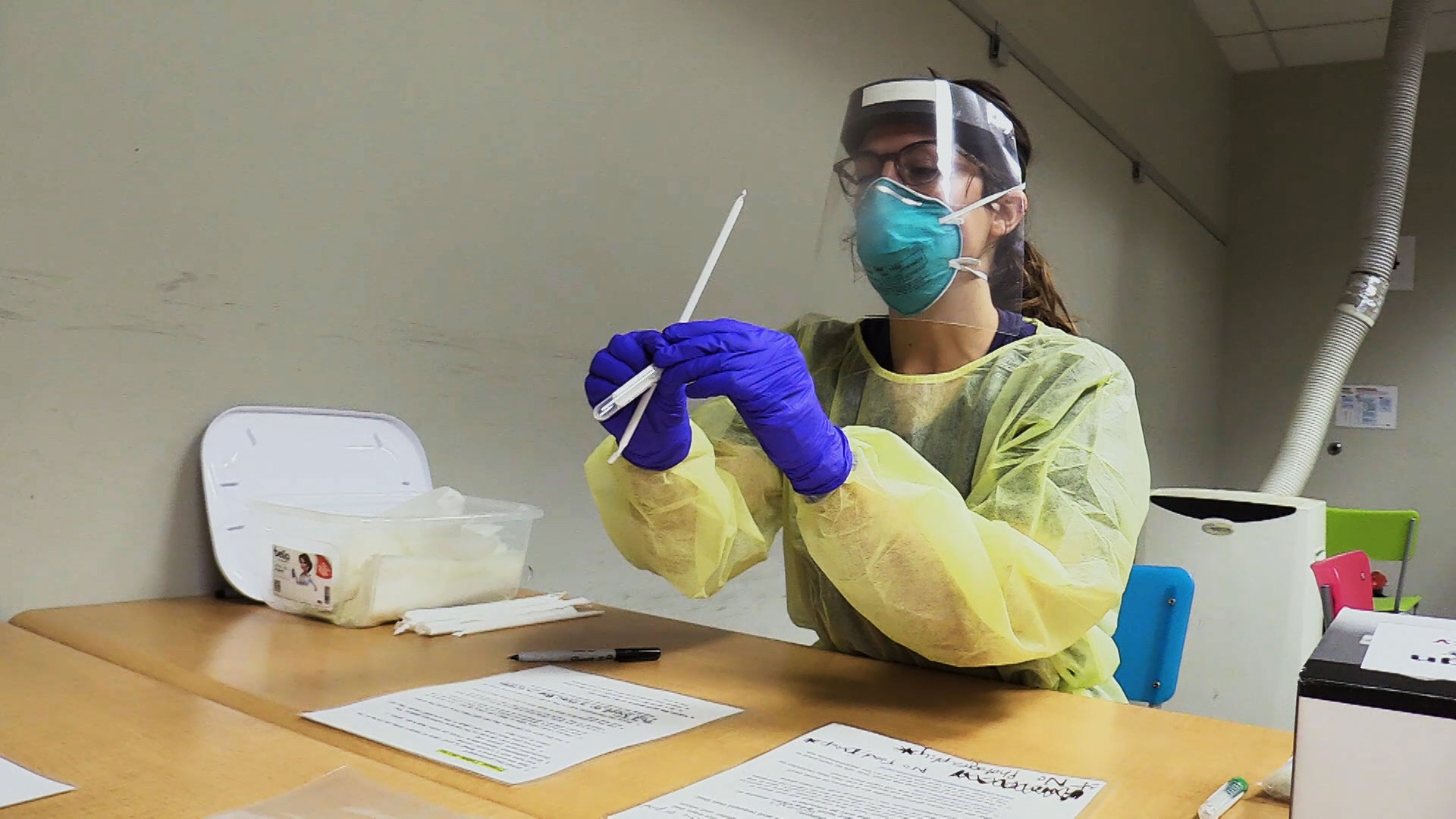 A health care worker handles supplies needed to collect saliva to test for COVID-19 as part of Arizona State University's testing initiative.
Arizona State University
Pima County will open its second free COVID-19 testing site on Wednesday, July 29. Unlike the tests the county offers at the Kino Events Center, the new site will offer the saliva test developed at Arizona State University.
The site at the Ellie Towne Flowing Wells Community Center on Ruthrauff Road will be available by appointment only on the county's website. Tests at the other county site are also by appointment only.
County officials plan to open a third free testing site in the coming weeks.

Pima County is paying for test administration with money it received from the federal CARES Act.
Three new testing sites opened in the county last week.
---
CORRECTION: The headline to this story has been corrected to appropriately characterize the time of the opening of the site.