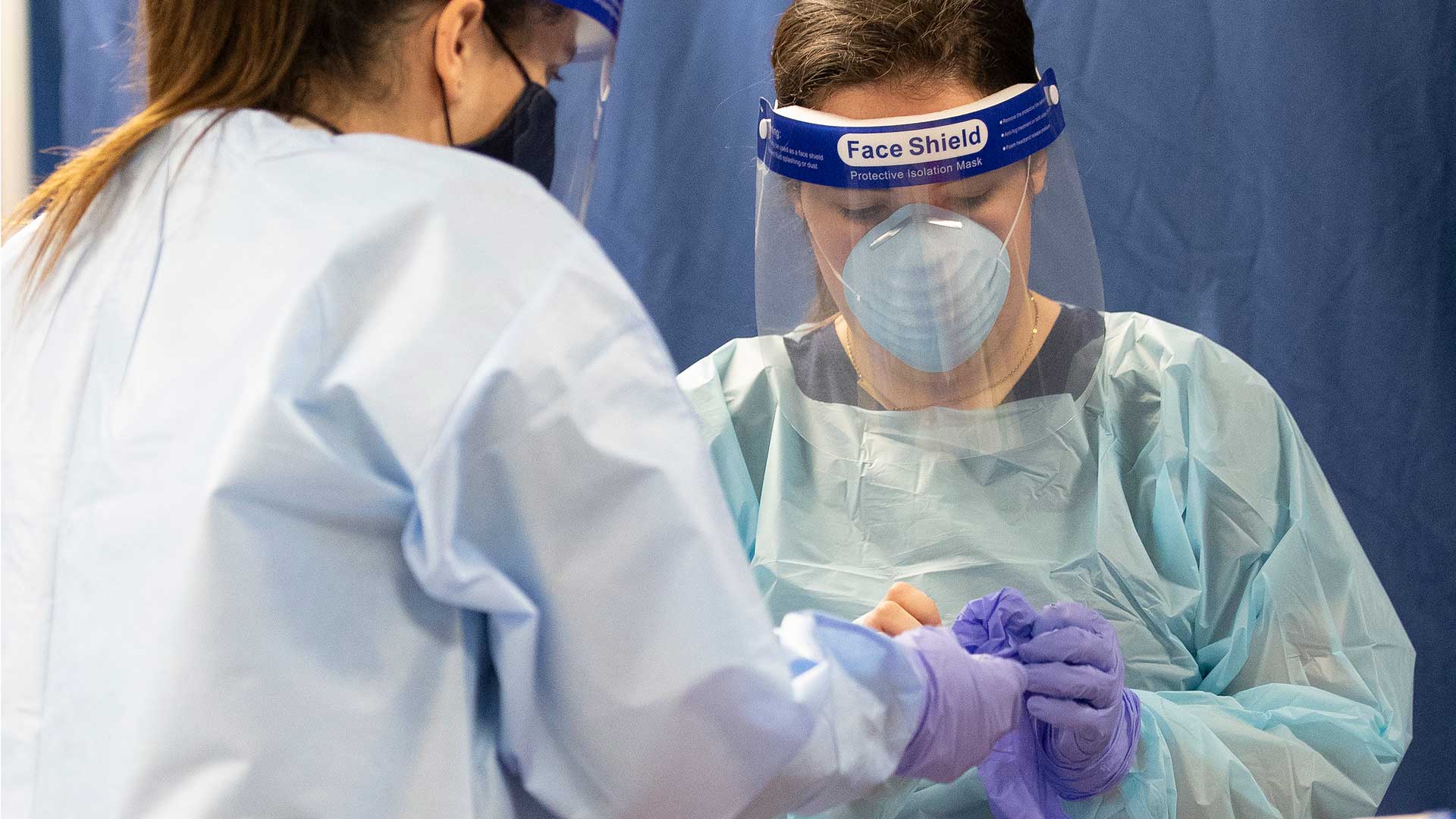 Pima County COVID-19 testing at the Kino Events Center, July 13.
Pima County/Flickr
Pima County and the city of Tucson have opened a third, free testing site for residents who want to find out whether or not they have the novel coronavirus.
The site at the Morris K. Udall Center is open Tuesday through Sunday for testing, though an appointment must be made. A doctor's order is not needed to get the test.
The test site at the Udall Center is the third free site opened by the county in the last month. The other county sites are at the Kino Event Center and the Ellie Towne Center. All are free.
Sixty-two test sites operated by both public and private groups are now open in Pima County.
Pima County had recorded 17,293 cases of COVID-19 and 480 deaths as of Thursday, according to the Arizona Department of Health Services. Nearly 122,398 diagnostic tests had been performed in the county, according to ADHS.