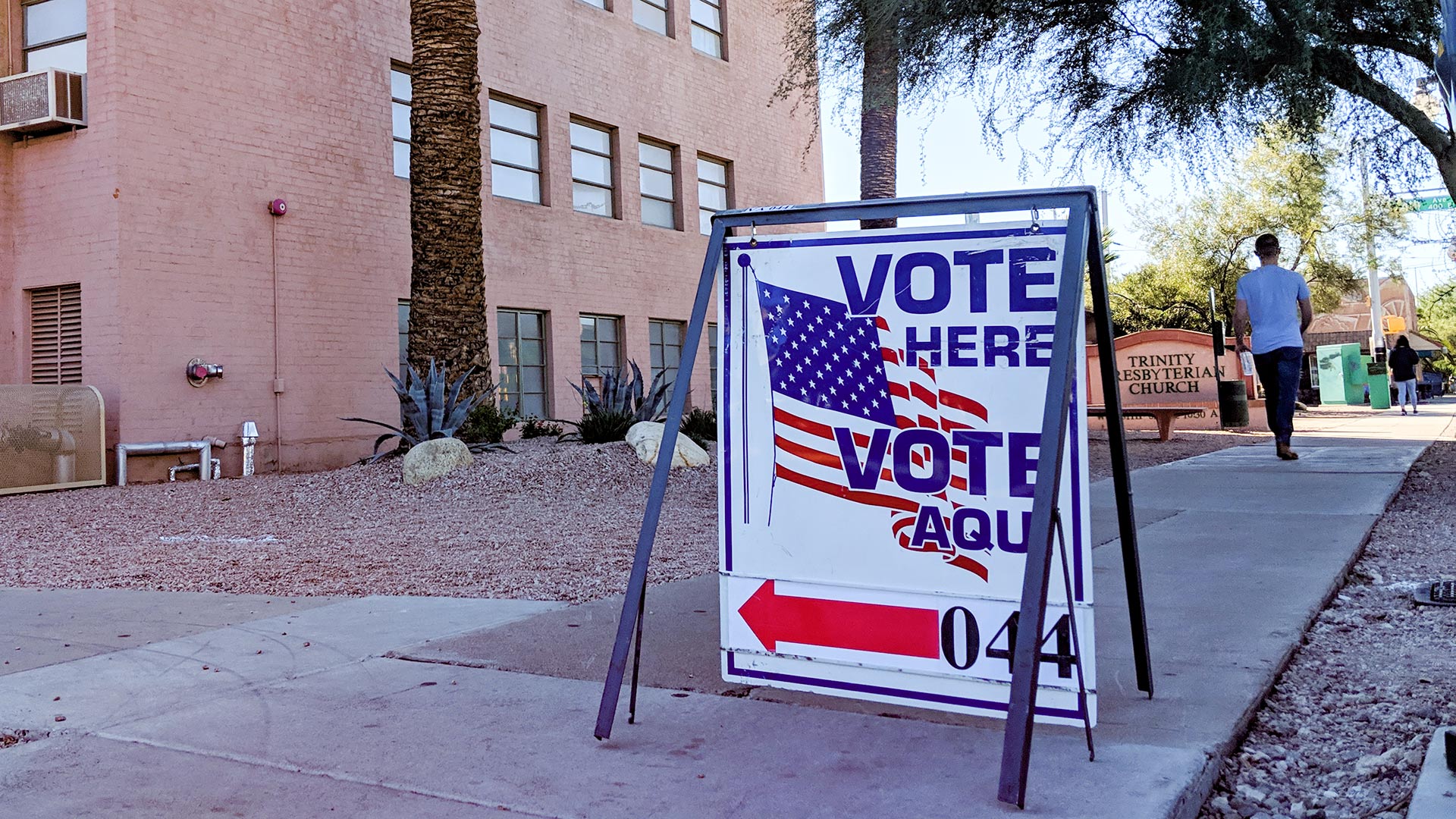 A sign indicating a polling place near Fourth Avenue in Tucson, Election Day, Nov. 7, 2018.
AZPM
Pima County needs about 150 poll workers to ensure it has enough people to smoothly run the August 4th primary.
It takes about 1,800 poll workers to staff the 230 or so polling locations Pima County is scheduled to open on Election Day. The majority of voters cast their ballots by mail but the county still staffs polling locations so people can cast their votes in person if they want.
Poll workers go through a training class before they are sent out in the field according to Pima County Elections Director Brad Nelson.
"Classes where individual poll workers will be trained will begin on July 28th, so it is important for the person to apply before that time, however, if they apply after that time there are additional training sessions," Nelson said.
The shortage of poll workers for the August primary is attributed to the pandemic. Nelson said many poll workers are older and do not want to risk exposure.
"We've got sufficient quantities in some parts of the county, but in other parts of the county we are really looking for people to step up and serve," said Nelson.
Poll workers don't necessarily work in a precinct close to their homes, but Nelson said the county does its best to keep poll workers in their area.
Polling places are open for 13 hours on Election Day and poll workers are expected to be there all day, but they are paid for their time.
Each polling site will have masks, hand sanitizer, disinfectant and distance markers on the floor for use both by poll workers and voters.

If you are interested in being a poll worker, call the county elections office at 520-724-6830.