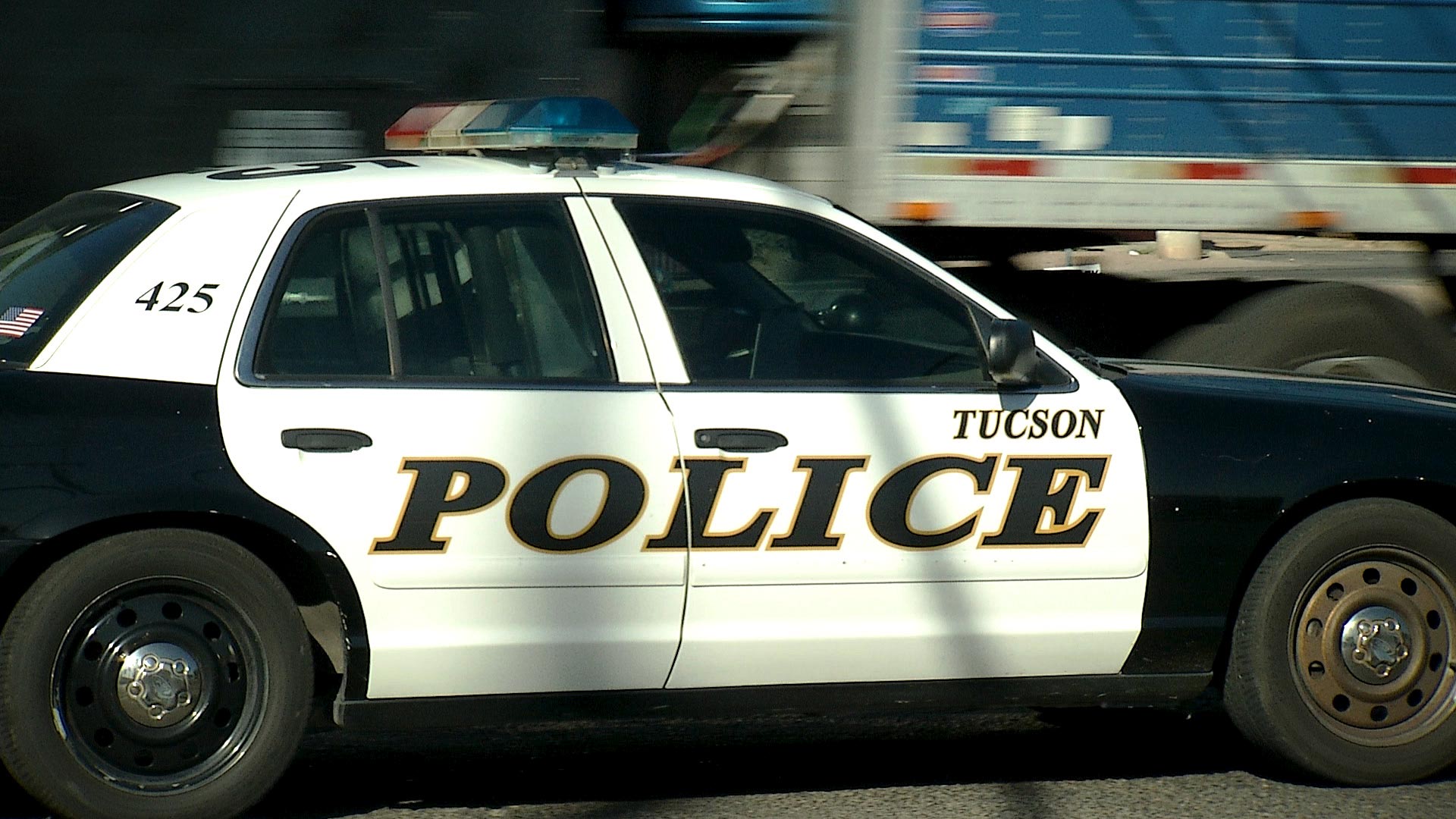 A Tucson Police car on patrol.
AZPM Staff
A Tucson man died two months ago while in custody of the Tucson Police Department, according to information from local officials.
Details about the April 21 incident are still scarce, but Tucson Police officials said the three officers involved resigned, and if they had not done so they would have been fired.
"In this case, three officers did not live up to the high standards of the Tucson Police Department. They are no longer employed here. The vast, vast majority of our officers do their jobs well and responsibly and are rightfully disturbed and dismayed by any statements to the contrary. I continue to have the utmost confidence in the men and women of our police department," said Tucson Police Chief Chris Magnus in a statement.
Police and city officials said Tuesday they would not release details of the incident until the family saw the video and spoke with department officials. However, in a statement released Tuesday night they did say the medical examiner found the cause of death to be "sudden cardiac arrest, with acute cocaine intoxication and an enlarged heart. The person had been restrained in handcuffs. No blows, strikes, chokeholds, knee to the neck, chemical or electronic weapons were used. No shots were fired."
Tucson City Council Member Steve Kozachik told AZPM he and the other members of the City Council saw the video of the incident on Monday and it does not reflect what the Tucson Police Department is supposed to be.
"This is not an agency that you are going to see with some very ugly footage, for instance, like what we've seen out of Minneapolis, that's not TPD. Officers go through extensive training. These guys didn't carry that training out," Kozachik said.
The April incident came to light on Tuesday when the Tucson City Council meeting was suddenly canceled. The council was supposed to begin discussing funding for the police department. That meeting will not take place next week.
The police department has a Community Police Advisory Review Board. Due to the COVID-19 pandemic the board has not met since March and it is not clear whether or not they will get the issue.

Jaime Tadeo, a member of the board appointed by Mayor Regina Romero, said during his two years on the board they have made recommendations to the department about training.
"There have been open conversations with TPD about transparency, about how they are handling their trainings lately which includes how trained they are in dealing with substance use," said Tadeo. Police officials plan to hold a news conference Wednesday.
---
Alisa Reznick contributed to this story