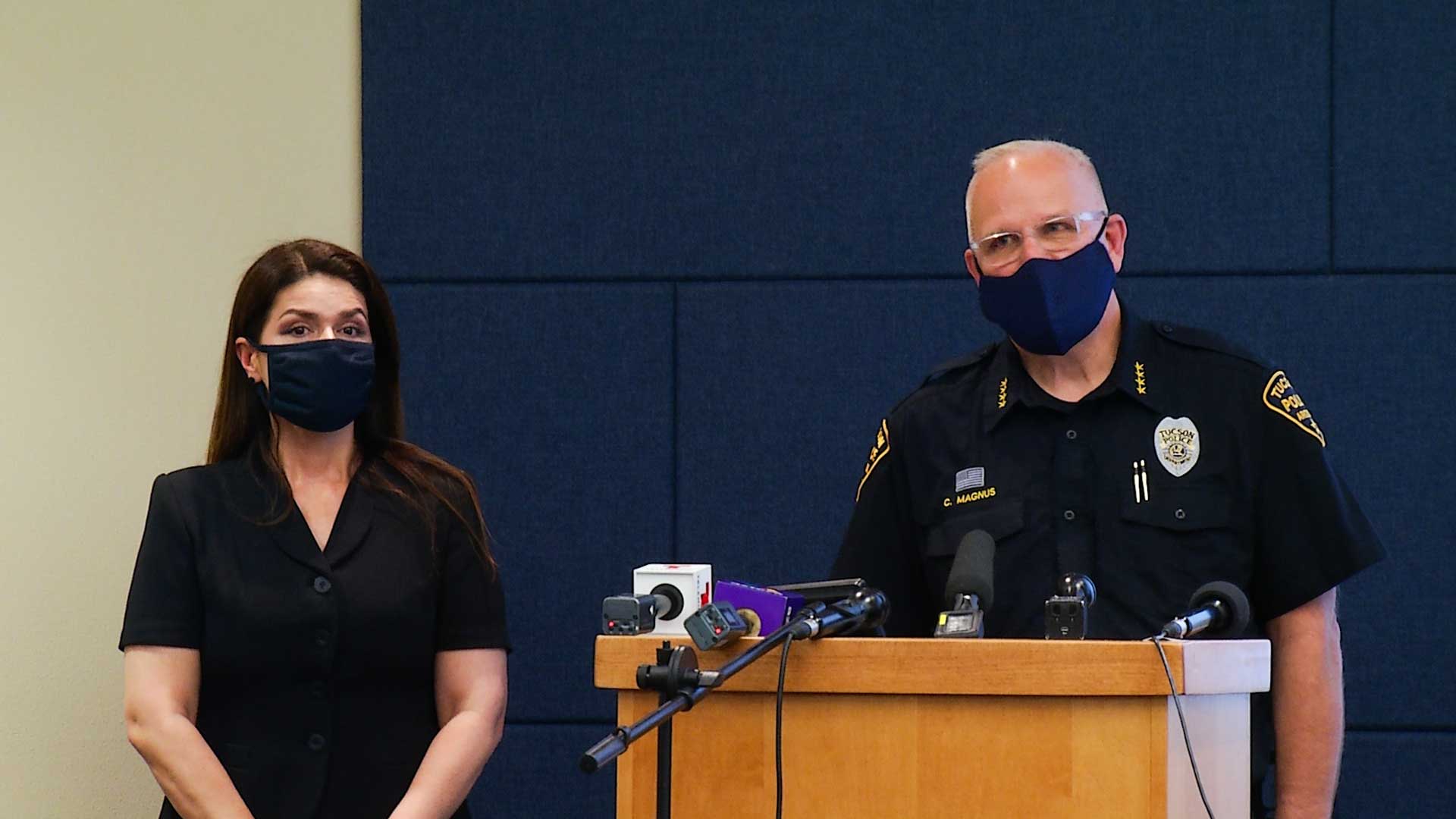 Mayor Regina Romero and Tucson Police Department Chief Chris Magnus at a June 24 press conference.
Martín Rubio/AZPM
Listen to an extended AZPM interview with Mayor Romero
Tucson Mayor Regina Romero is a strong defender of Tucson Police Chief Chris Magnus. When Magnus offered to resign following the release of police body camera video showing the death of Carlos Adrian Ingram-Lopez, Romero was one of a chorus of voices defending the chief.
"Chief Magnus has shepherded in many progressive policies in the city of Tucson and TPD. This is a horrible mistake. This is frankly a difficult situation for all of us," said Romero.
On Tuesday, the mayor and council will begin a public discussion about funding for TPD. She says it is time to take a close look at how things are done.
"We need to look at community safety differently, so I've proposed different reforms that we can start working on immediately. One of them is to immediately codify that any in-custody death, the community has to be informed as well as mayor and council, within the first 24 hours, as we do with any officer-involved shooting," Romero said.
The mayor said it is time for TPD and the city government as a whole to work on regaining the trust of the community.