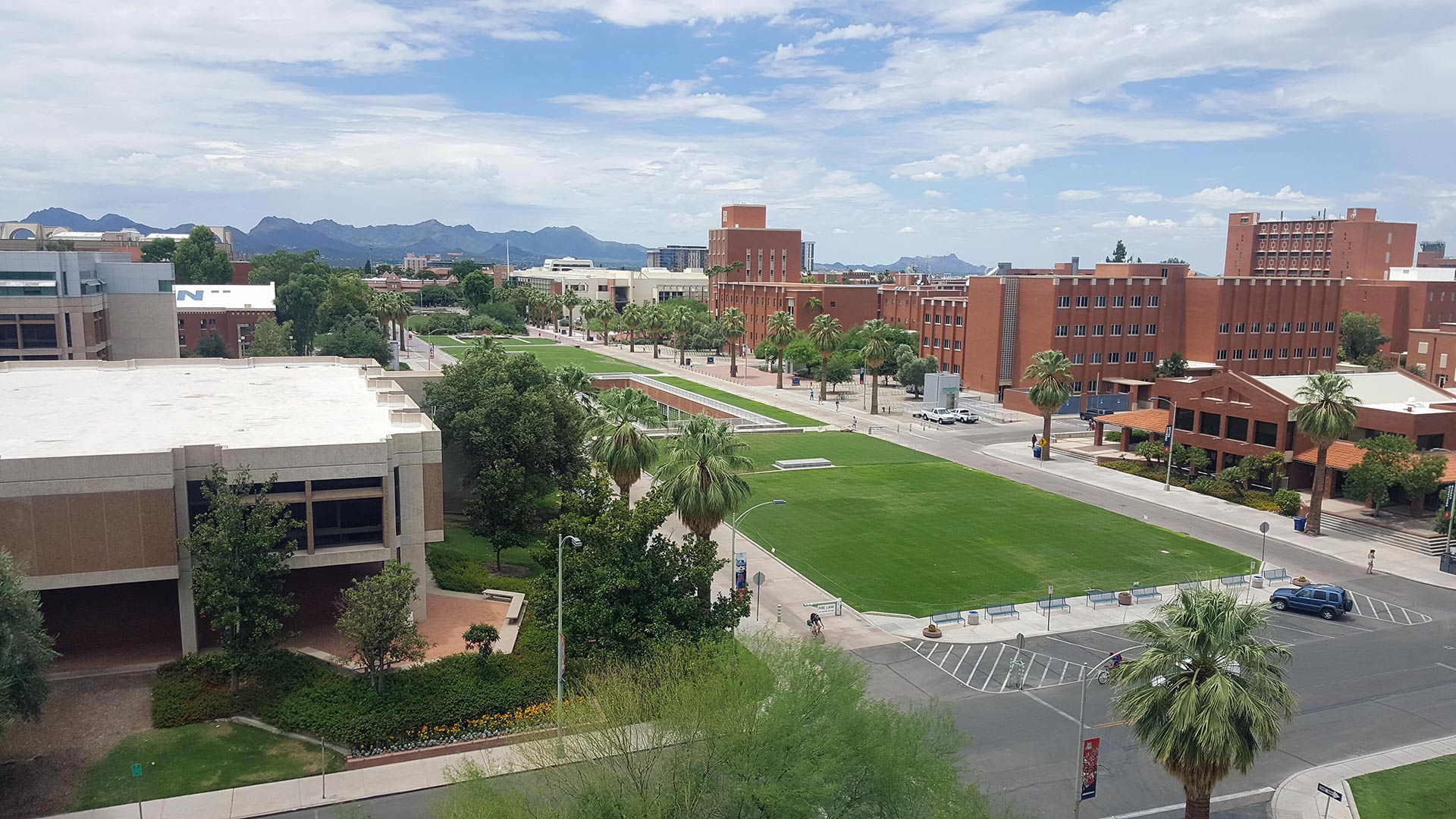 The University of Arizona campus.
AZPM
University of Arizona officials say they are carefully watching the climbing COVID-19 cases in Arizona as the clock ticks down on their final decision whether or not to bring students back to campus in August.
Plans include a mix of face-to-face classes and online classes. Officials are also discussing allowing students to stay off campus after the Thanksgiving holiday.
"When students complete classes before the break they could go back and finish out the semester in a digital format," said UA President Robert Robbins.
A number of universities across the country are looking at similar plans. The concern for many is that students leave campus and travel across the country only to return to the tightly packed campus, possibly causing a COVID-19 outbreak.
The UA is also working to contain the financial damage caused by the pandemic and related economic slowdown. It has already announced a staff and faculty furlough plan as well as hiring freezes and other measures. Robbins said some scholarship funds have also seen a drop in donations.
"We need help right now for scholarships for our students, for just basic needs for our students and for the support of some of these innovative approaches we're taking to testing, tracing, and treating," said Robbins during a briefing Thursday.
Robbins said many in the community have already pledged money to scholarship and other programs.