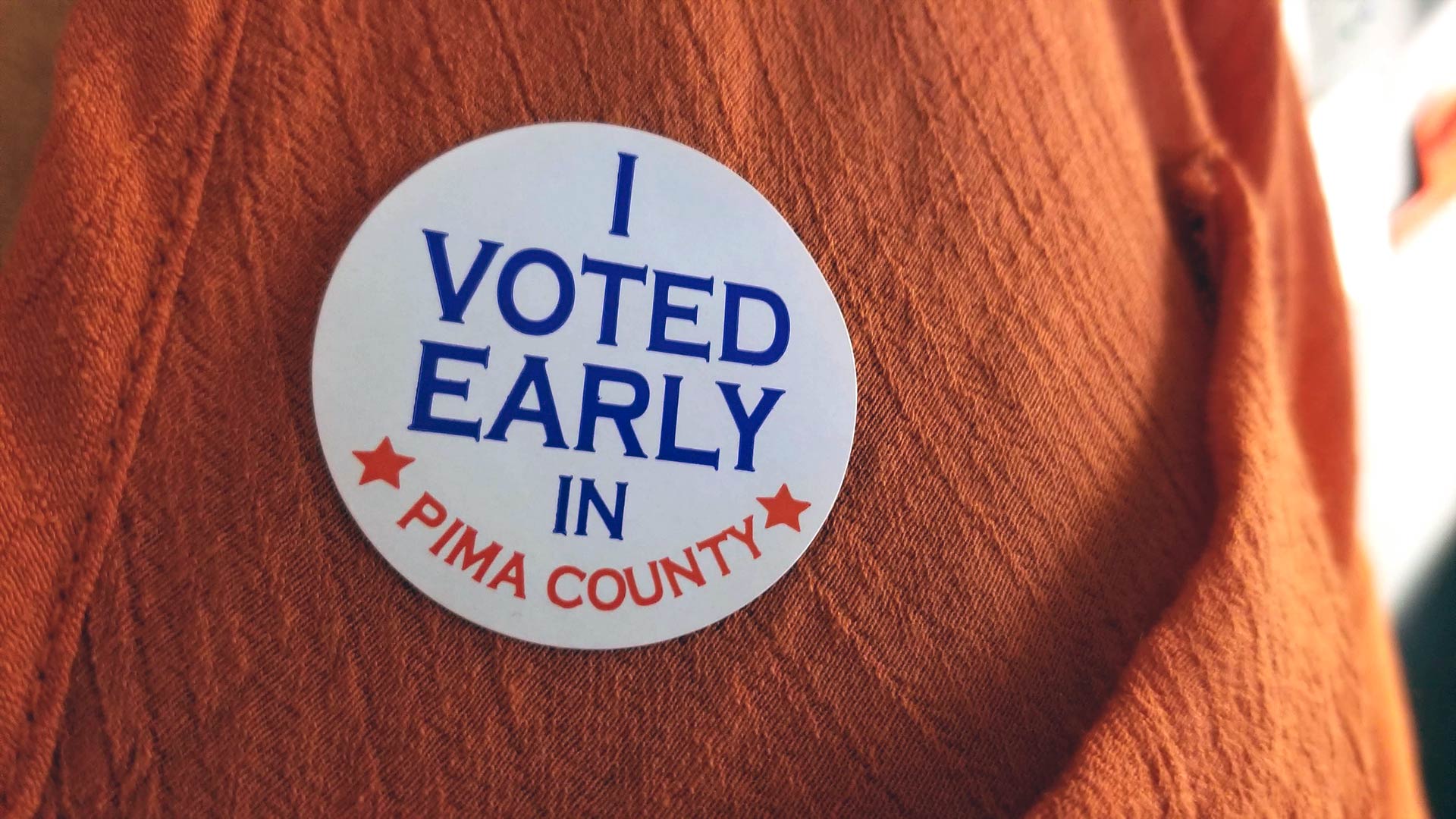 A voter displays their "I Voted Early in Pima County" sticker.
AZPM
The Arizona Secretary of State's office settled a lawsuit that sought to change when early ballots were due to election officials.
Under the settlement, no change will be made.
Currently, early ballots must be turned into local election officials by 7 p.m. on Election Day in order to be counted. Voto Latino and a group of other voting rights organizations sued to change that requirement so early ballots only had to be postmarked by the time polls closed.
The settlement also includes an agreement that the secretary of state will do more voter outreach and set up a webpage showing drop boxes on Election Day where ballots can be deposited.
In recent elections, as many as 70% of Arizona voters have cast early ballots.
Find a calendar of deadlines at the Pima County recorder website.