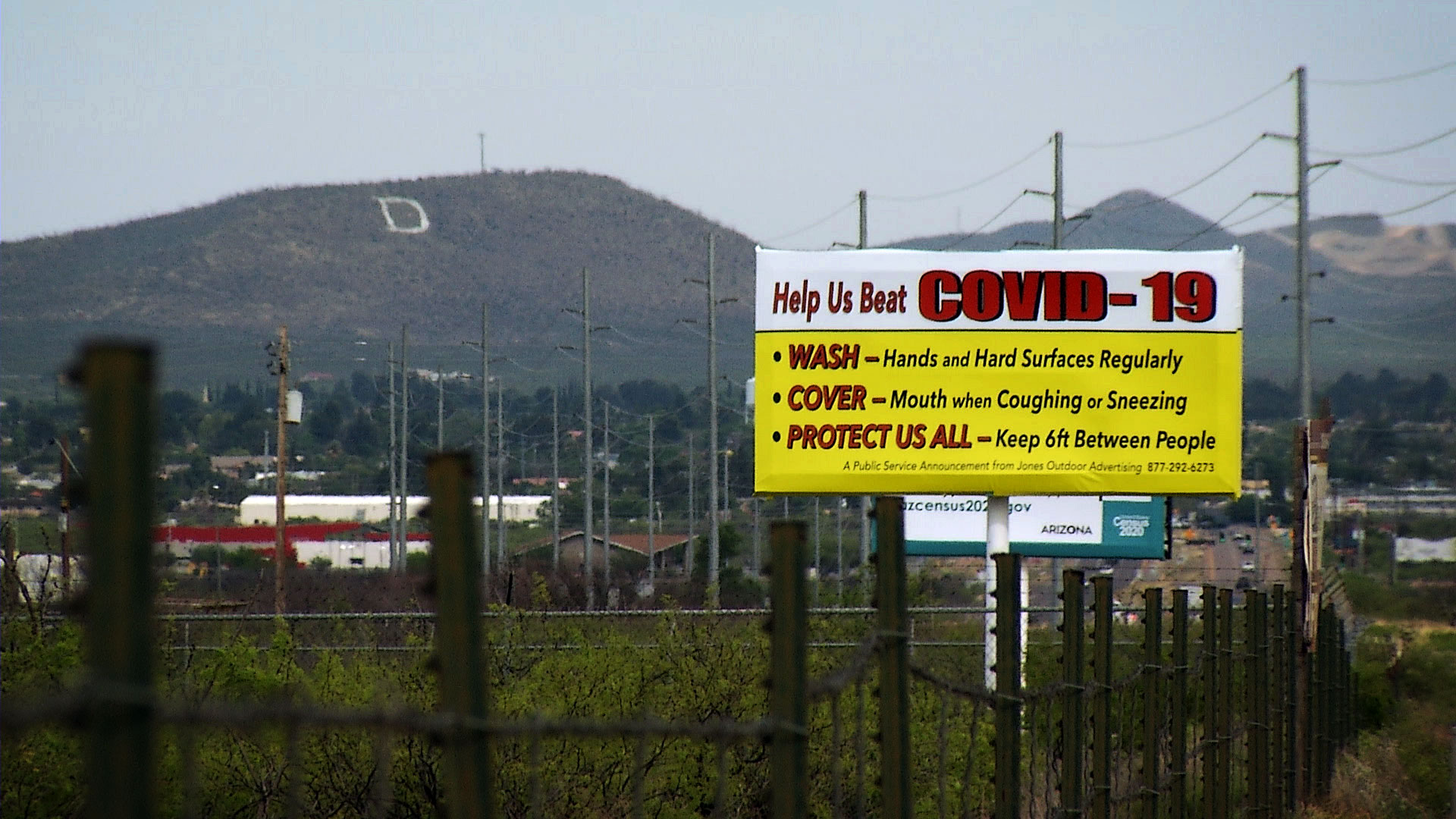 A sign urging protective measures against the novel coronavirus along a road in Douglas, Arizona. April 2020.
Robert Lindberg/AZPM Staff
Experts say if Arizona hospitals are forced to use their surge capacity to deal with rising numbers of COVID-19 cases, care could suffer.
Since June 9, the portion of regular hospital beds available in Arizona has been less than 20%, according to data from the Arizona Department of Health Services.
Gov. Doug Ducey and other state officials said that number is not a concern because in March, Arizona hospitals were ordered to come up with plans to increase their capacity by 50%.
Some in the health care industry said surge capacity is important but it comes with a price to the standard of care.
"It could be people are denied admission to a hospital for something other than COVID-19 that normally would be hospitalized, it could be discharging people earlier than they would normally be discharged," said Will Humble, the former head of the Arizona Department of Health Services who now is in charge of Arizona Public Health Association.
Arizona has not tapped into its surge capacity yet. But Humble said the increase in cases and hospitalization means that could change soon.
"There is an inflow to the hospital for COVID-19, there's people being discharged as well. But they are staying for long period of time and so the inventory of people continues to build. So even if it is a small increase in the new hospitalizations it can, over time, turn into a huge impact," he said.
The number of positive tests and began rapidly climbing following the lifting of Arizona's stay-at-home order. The governor and others have said that is in part due to an increase in testing. At the same time, hospitalizations and ICU admissions also rose, undercutting that claim.