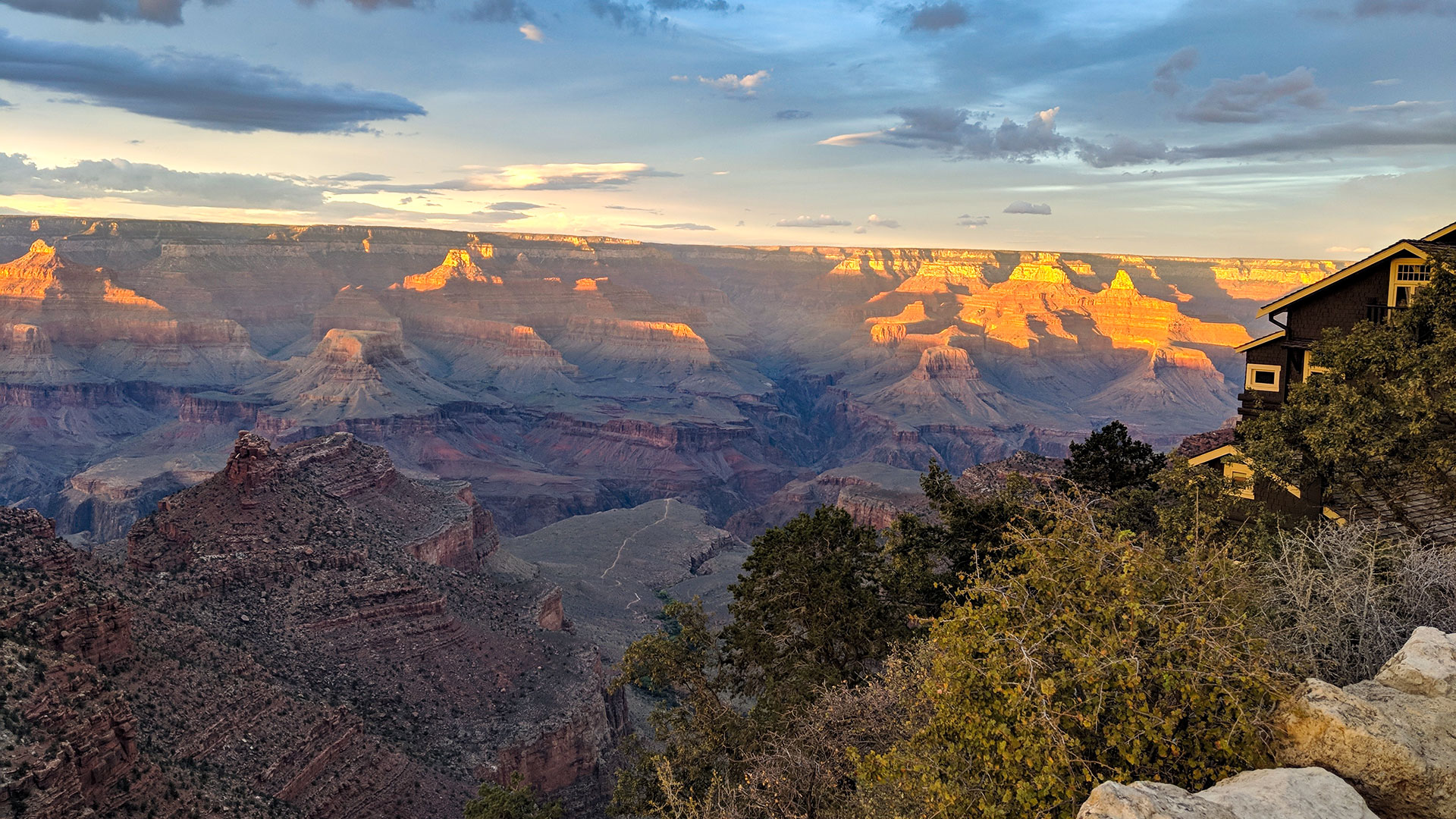 A view from the South Rim of the Grand Canyon, next to the Kolb Studio, September 2018.
Nick O'Gara/AZPM
Grand Canyon National Park is beginning its first phase of reopening Friday.
The Grand Canyon is reopening seven viewpoints, four picnic areas, and certain restrooms on the South Rim. Park officials said visitors can stay for the day but should plan to bring food, water, and hand sanitizer. There will be no restaurants or overnight accommodations available.
The following areas remain closed: the east entrance, Grand Canyon Village, the North Rim, the Colorado River, the rim trail, and all inner canyon hiking trails. The neighboring Havasupai and Navajo nations remain closed.
National Park Service officials said in a statement they're opening back up on a park-by-park basis in phases. The agency said it is following guidance from the White House, the Centers for Disease Control and Prevention, and state and local public health authorities.

Fronteras Desk
is a
KJZZ
project covering important stories in an expanse stretching from Northern Arizona deep into northwestern Mexico.