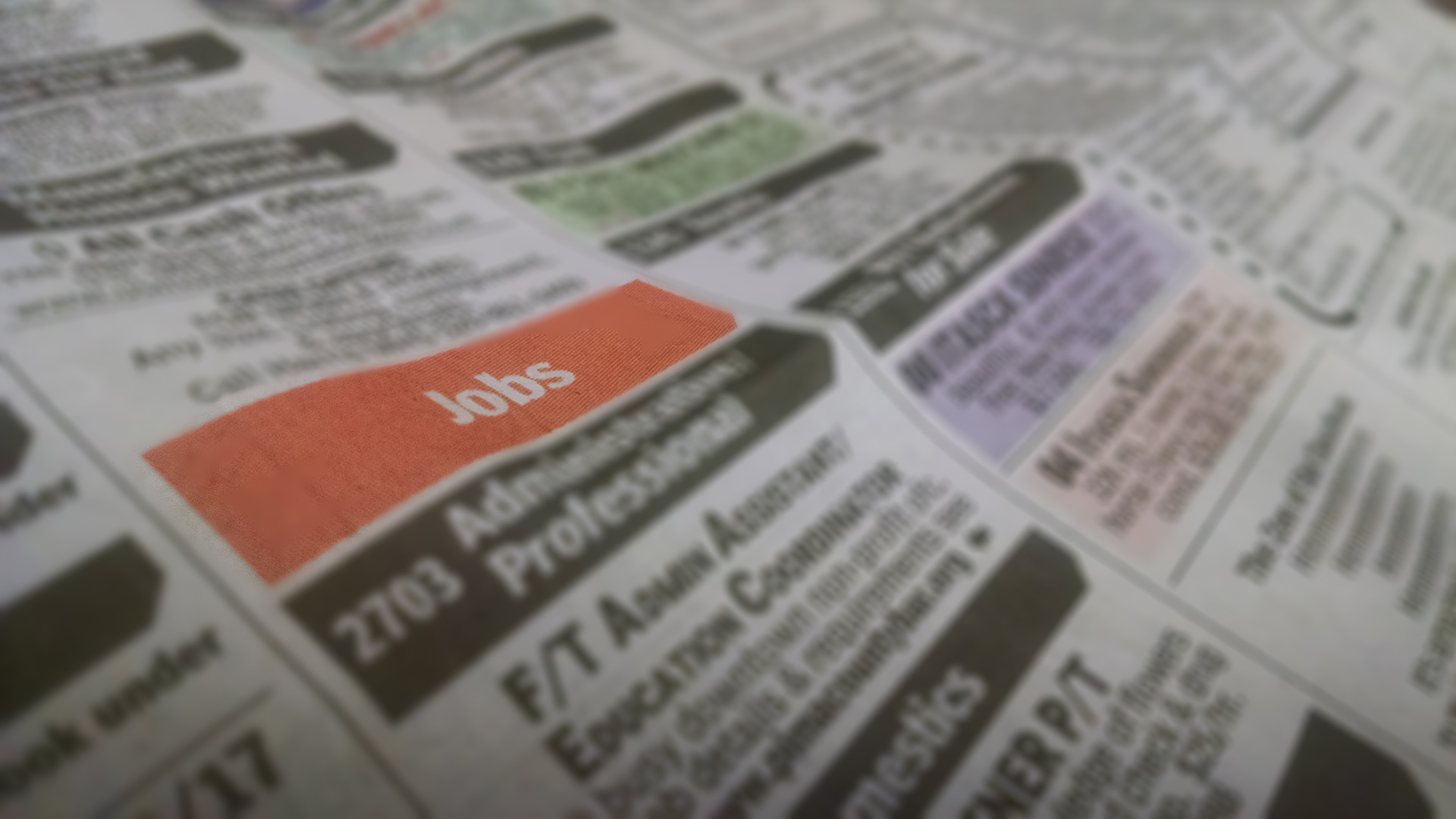 Newspaper classified listings.
AZPM Staff
First-time filers of unemployment claims in Arizona rose by 95,000 people the week ending April 11, 2020. That is a drop of 37,000 filers compared to the previous week, but it is still well above the usual 3,000 claims filed most weeks.
The state originally reported first-time claims for the week ending April 4 as 129,215, but the number was revised up.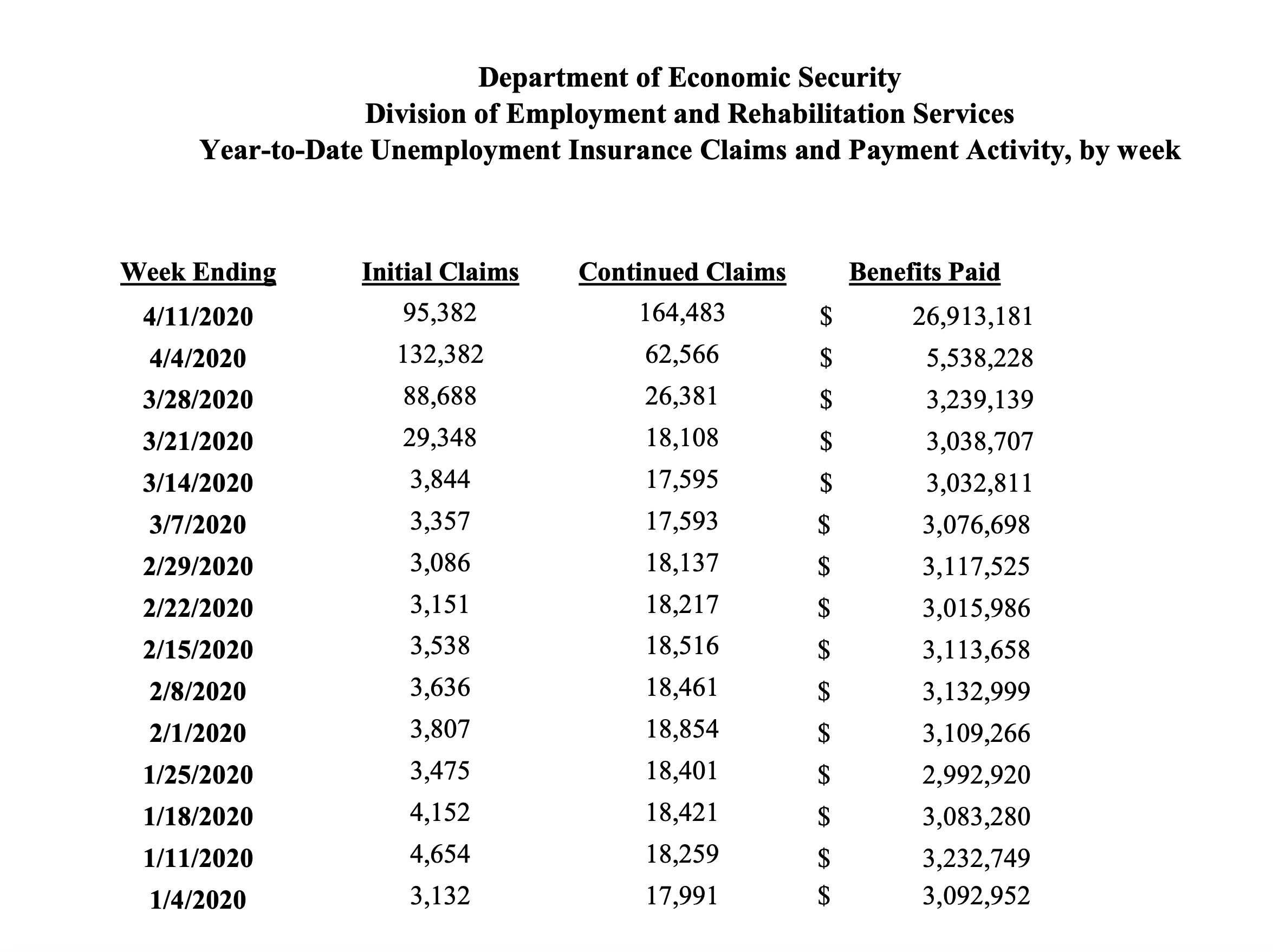 VIEW LARGER Arizona weekly unemployment report released by the AZ Department of Economic Security on April 13, 2020
As a result of the increasing number of first-time unemployment claims, the number of people on unemployment is rising in the state. For the week ending April 11, that number was 164,483 and represented an increase of more than 100,000 over the previous week.
That increase means the state is paying more money. Last week's benefits paid totaled just shy of $27 million, a 386% increase. That could be bad news for the state budget.
"This amount of money that is being put out is not sustainable. Thank God, we do have a surplus and we do have a rainy day fund," said Rep. Regina Cobb, chair of the Arizona House of Representatives Appropriations Committee.
The current budget surplus is $1 billion dollars. Analysts with the Joint Legislative Budget Committee, a nonpartisan group that forecasts state revenues, are predicting Arizona could end up with as much as a $1 billion shortfall if the coronavirus continues to cause an economic stoppage.
One of the biggest strains on the state budget, currently, is the increased demand for unemployment, according to Cobb.
Last month, the Legislature passed a baseline budget for the upcoming fiscal year, but Cobb said she expects that lawmakers will be back next month, and possibly again in June to fix the budget.
Cobb said she expects cuts to be made to the budget but won't say where those cuts will come from until more budget numbers are available.
"We have a rainy-day fund and we have cats and dogs coming down, it is about as rainy as it gets. So, I would like to utilize that to the extent that we don't have to make cuts," she said.
Gov. Ducey and the Legislature have built the rainy day fund to $1 billion, but many in the Republican party have been loath to use it. The economic stoppage could change that.