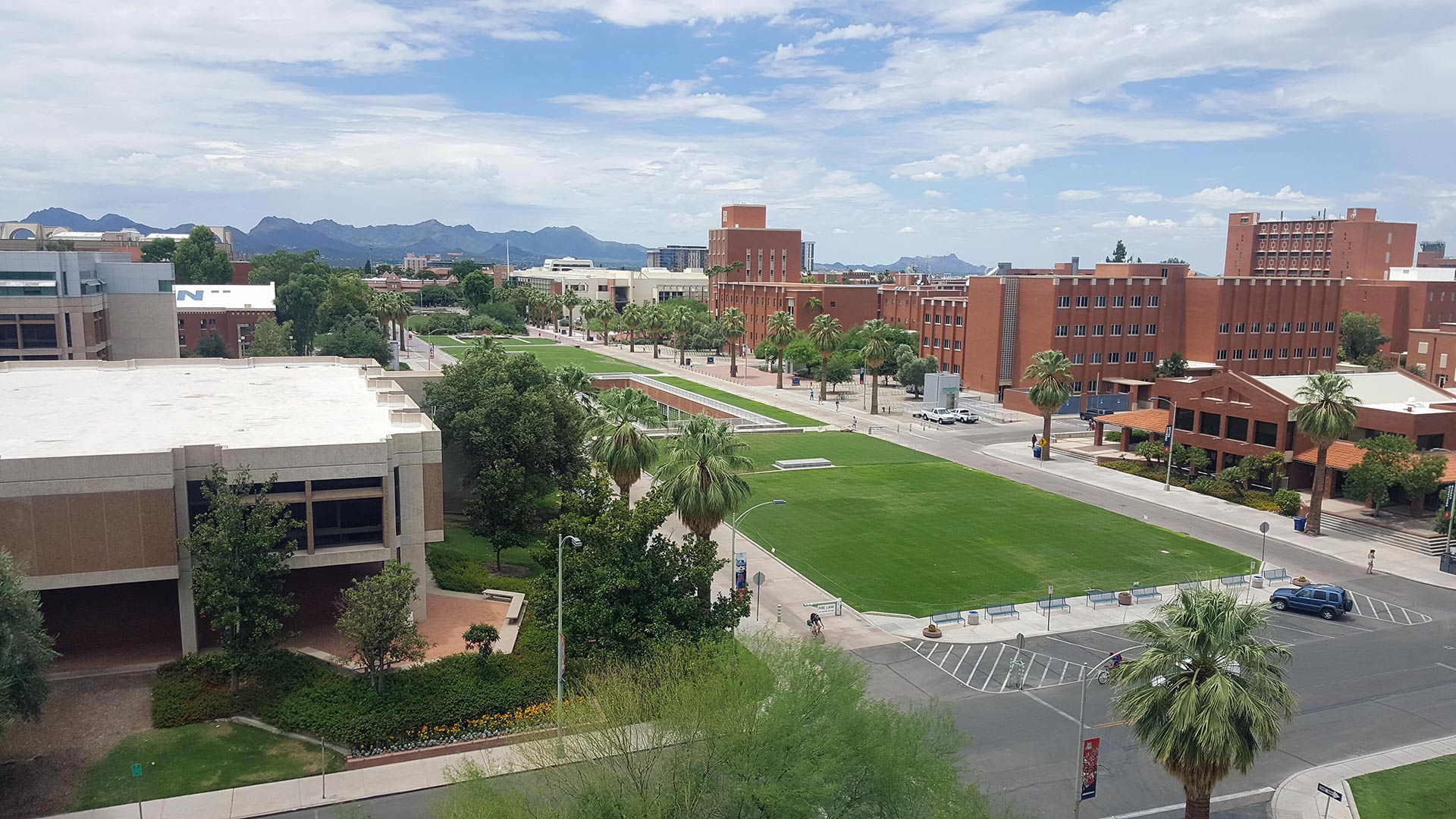 The University of Arizona campus.
AZPM
The coronavirus outbreak will force University of Arizona students to adjust to online instruction when they return from spring break next week.
The university announced Wednesday night that it is delaying the start of classes following spring break to Wednesday, March 18. That will give time for instructors to make the move to online mode. UA classes will remain online until Monday, April 6. The university plans to look at the situation further at that time.
Residence halls, recreational facilities, food services and campus health are open now and will remain open next week. All UA public events are scheduled to continue with the exception of the Bear Down Music Fest, unless otherwise announced.