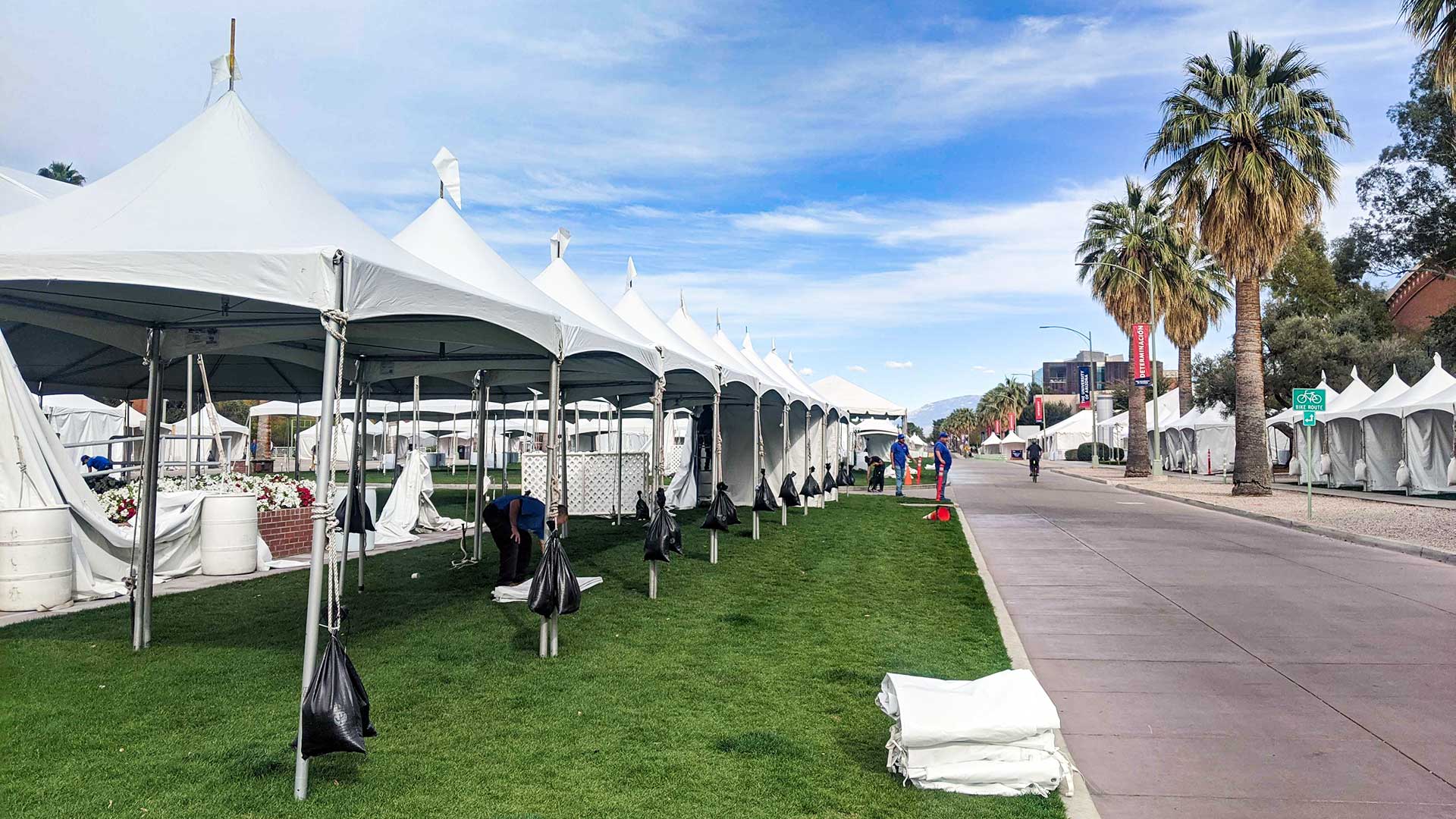 Workers break down tents only recently set up for the Tucson Festival of Books, on Monday, March 9, following the announcement the festival was being canceled.
AZPM
The Tucson Festival of Books announced Monday that it is canceling this year's event due to concerns about the coronavirus.
Just days before the festival was due to open, it was closed. The reason cited was that at least 100 of the more than 300 scheduled authors had canceled. Melanie Morgan with the festival said authors were not concerned with actually attending the festival on the University of Arizona Campus.
"The authors were comfortable coming to see us in Tucson, and a lot of them were really excited about it. What they didn't do was travel, that was the real issue," Morgan said.
Most the cost of the festival has already been paid, Morgan said, so organizers are working with sponsors. She said the festival will be back next year.
"The vast majority of the festival is paid for by our sponsorships, and our sponsors have been very understanding with us so far. And you know they understand the situation we are in. And we are just going to look at moving forward to next year," Morgan said.
Pima County announced later that day that it had diagnosed its first "presumptive" case of COVID-19, which is caused by the new coronavirus.