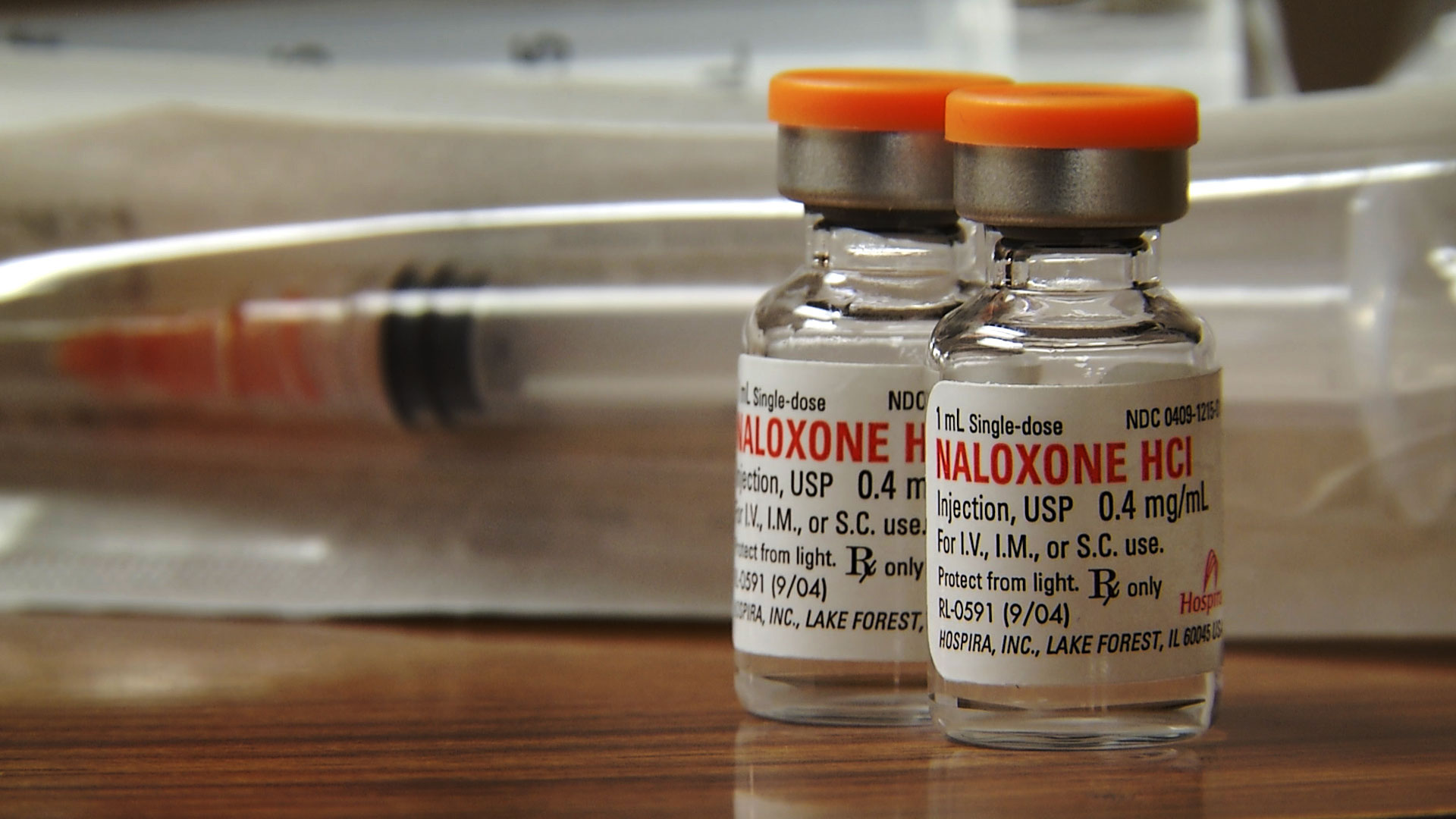 Vials of naloxone, which can be used to counter the effects of an opioid overdose.
Nate Huffman/AZPM Staff
Nearly 500 people have overdosed on opioids in Arizona since Jan. 1 of this year, according to the state Department of Health Services. At the same time, distribution of an opioid antidote is steadily climbing.
Naloxone, often distributed under the name brand Narcan, can temporarily reverse the effects of an opioid overdose. It has been distributed for years, but not everyone knows about it.
April Hartsuyker lost her 22-year-old son to a heroin overdose five years ago.
"I knew nothing of Narcan," she said.
Now, however, she thinks everyone should carry the drug. She even has a mantra when she leaves the house: "Phone, wallet, keys, Narcan."
Hartsuyker's experience with opioids goes beyond losing her son. She said she misused drugs, including heroin, in the past. She is also close to celebrating 20 years in recovery. Based on her experience Hartsuyker said she thinks opioid prescriptions, like codeine, should come with naloxone.
"I do believe any opiate on any level needs to come with a kit. Let's say you have a 5 milligram [dose of] codeine, but those 5 milligrams only work for so long. The mind receptors kick in, and now your body and mind are addicted to them. You're going to take more than 5 milligrams, and I guarantee you will, and so I think they need to hand Narcan over with that," Hartsuyker said.
"Phone, wallet, keys, Narcan."
Sonoran Prevention Works has distributed 300,000 doses of naloxone since mid-2016. The data collected by the group shows 9,000 of the kits have been used.
"We have people call our hotline and email our infoline every day asking for naloxone all across the state, particularly people living in rural areas who don't know where to get it or their pharmacies don't even carry it — that's been a continuing issue. Or their insurance doesn't cover it," said Stacey Cope, Sonoran Prevention Works director for Southern Arizona.
Cope said many of the people the group gives the kits to are in recovery and looking for a way to give back. She also said the program consistently receives requests.
In Cochise County, the Bisbee Police Department runs an opioid diversion program. Officers also carry Narcan, but so far have not used it.
"I think the most important thing to do is be prepared for that opportunity when it comes and to pray that we never have to have that opportunity," said Albert Echave, Bisbee Police chief.
In Tucson, the story is very different.
"The leading cause of accidental death in Pima County is opioid overdose and has been for several years now, but nobody seems to know that. And when I have these talks out in the public they seem to be shocked that if you put car collisions and homicides together they still don't equal the amount of fatal overdoses we have due to opioids," said Kevin Hall, Tucson Police assistant chief.
Naloxone use in Tucson
Map shows hot spots of events where naloxone has been administered in the period between 1/15/2018-12/4/2019, according to TPD.
Credit: Nick O'Gara/AZPM. Source: Tucson Police Department
Officers with TPD began carrying Narcan in January 2017.
"I thought that we would use this maybe ... 10 times a year at the most. Traditional thought is that the paramedics, the fire department, is always going to get their first. What we found immediately, and it was almost immediately, after we trained and distributed the Narcan is that officers were coming across people who were ODing in bathrooms in convenience stores, in cars in parking lots where nobody had called yet," Hall said.
Since 2018, Tucson Police officers have administered more than 250 doses of Narcan. The oldest overdose victim was 77, the youngest was 12.
Naloxone use by age and gender of patient
Table shows Tucson Police Department-tracked administrations of naloxone to overdose patients in 2018-2019.
Credit: Christopher Conover/AZPM. Source: TPD
Deputies with the Pima County Sheriff's Office began carrying the drug in 2019. They administered it nearly two dozen times since then. The emergency medical responders at the University of Arizona also carry Narcan. They said they administered it three times in 2019. UA officials would not give ages or any information about the victims.
Naloxone comes in two forms, a nasal spray and an intermuscular injection. Sonoran Prevention Works mainly distributes the injectable version because it is seven times cheaper, and money is tight. The group said it is easy to use.
"This is an incredibly large and thick syringe, so I don't need to take anyone's clothing off," explained Cope.
She also said, for people with family or friends who are misusing drugs, there is no concern that the needle could be used for anything other than the purpose it was designed for.
"This is not the type of syringe that people use to inject drugs. So if I were to try to drop a dose of heroin in this syringe first of all I would blow my vein, it would go right through a vein and be incredibly painful, I would waste my drugs and be very sad about it. People who inject drugs know that this is not the type of syringe that they want to use," Cope said.
"[The public seems] to be shocked that if you put car collisions and homicides together they still don't equal the amount of fatal overdoses we have due to opioids" — TPD Assistant Chief Kevin Hall
The first injection does not always work so the kits from Sonoran Prevention Works include three doses. If the person revives, they still must go to the hospital because the naloxone can wear off before the opioids in their system and they can re-overdose.
Naloxone will not hurt someone if they are given the drug while they are not overdosing on an opioid.
"It typically doesn't have adverse effects with different medications or different health issues. It is an incredibly safe and stable medication. If you gave it to me right now absolutely nothing would happen to me. I don't have any opioids in my system. I am not overdosing on opioids. This medication goes directly to my opioid receptors, and if there is nothing going on in my opioid receptors, that its job is done," said Cope.
Arizona law allows anyone to carry naloxone, "and I believe everyone should carry Narcan in some form," said Hall.
Hartsuyker said people just need encouragement to carry the opioid antidote.
"I think it should be a commercial. Well there are commercials about other things that make people uncomfortable: menstrual cycles, people dying while texting and driving. … Why can't we have a Narcan commercial?" said Hartsuyker.
Both Harsuyker and Cope said they have never had to administer naloxone, though they both carry it. They did say when the time comes, however, they will be ready.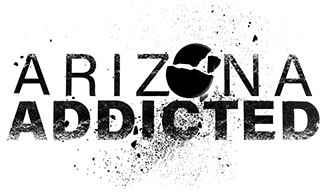 Arizona Addicted
is a multi-platform series that seeks to explain the impact of opioid use, tell stories of those affected, and highlight local solutions that aim to reduce the negative effect of this type of addiction.