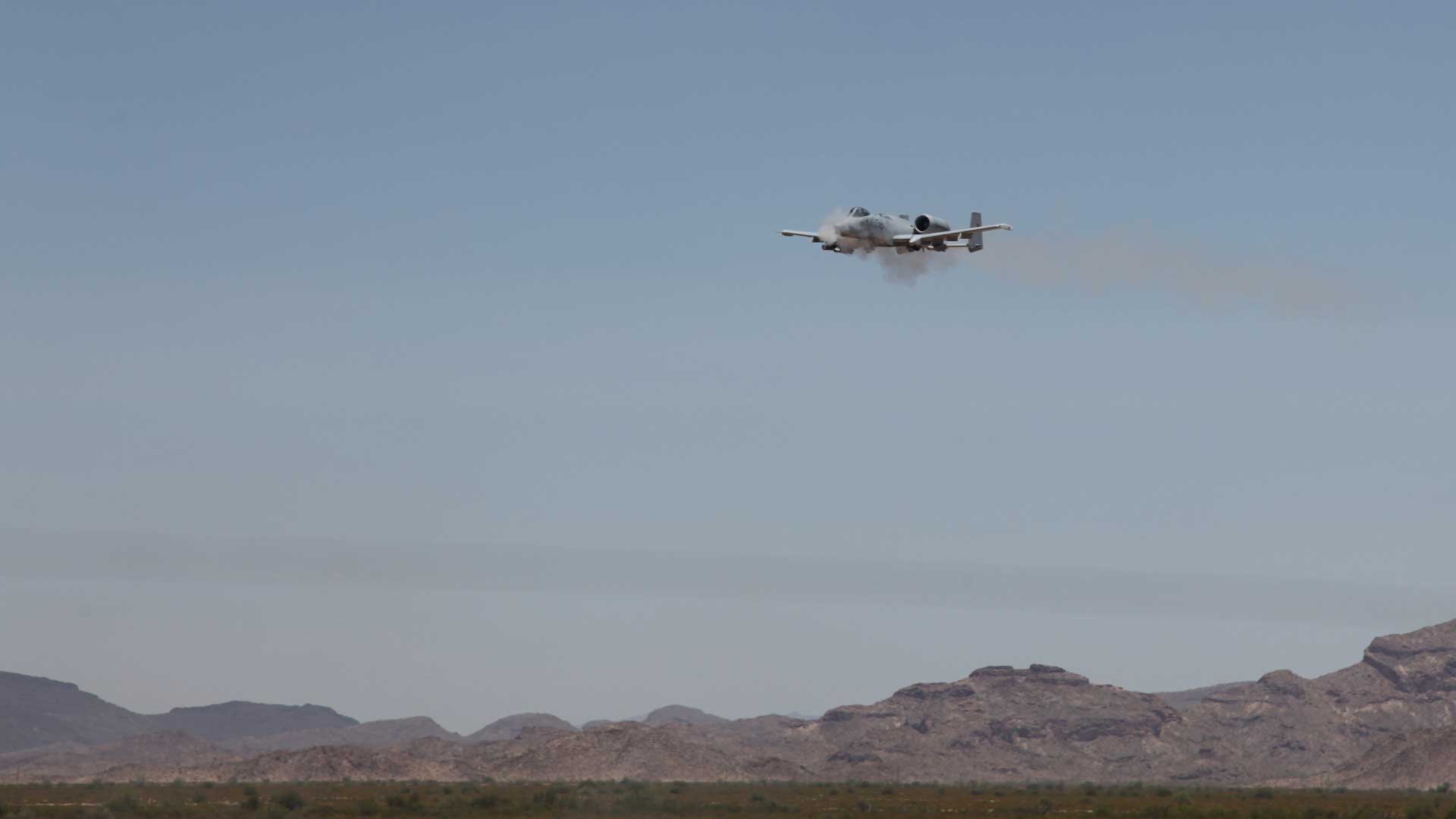 An A-10 firing over the Barry Goldwater Range in Gila Bend, Arizona, during Hawgsmoke 2016.
Christopher Conover/AZPM
The National Defense Authorization Act was passed by the Senate on Tuesday. It now heads to President Donald Trump.
The bill funds the military and is one of the few bipartisan bills passed year in and year out.
This year's proposal includes funding for fixing the wings on A-10s. They are the primary plane flown at Tucson's Davis-Monthan Air Force Base. It also contains funding for Naval Air Station Yuma and Luke Air Force Base.
It does not replace millions of dollars diverted from Fort Huachuca earlier this year for border wall construction.
"The Secretary of the Army assures me this funding will be in the budget for fiscal 2021, which starts in nine months from now," said Republican Sen. Martha McSally.
The original funding was on hold while the base dealt with an environmental issue. The Senate version of the NDAA restored the money but the final bill which was negotiated by the House and Senate does not contain the money.
McSally blamed Democrats for keeping the money out of the bill.
Mark Kelly, McSally's Democratic opponent, accuses her of not following through on a promise to get the money restored.
The bill also contains provisions to crack down on sexual assault in the military, including more advocates for victims.