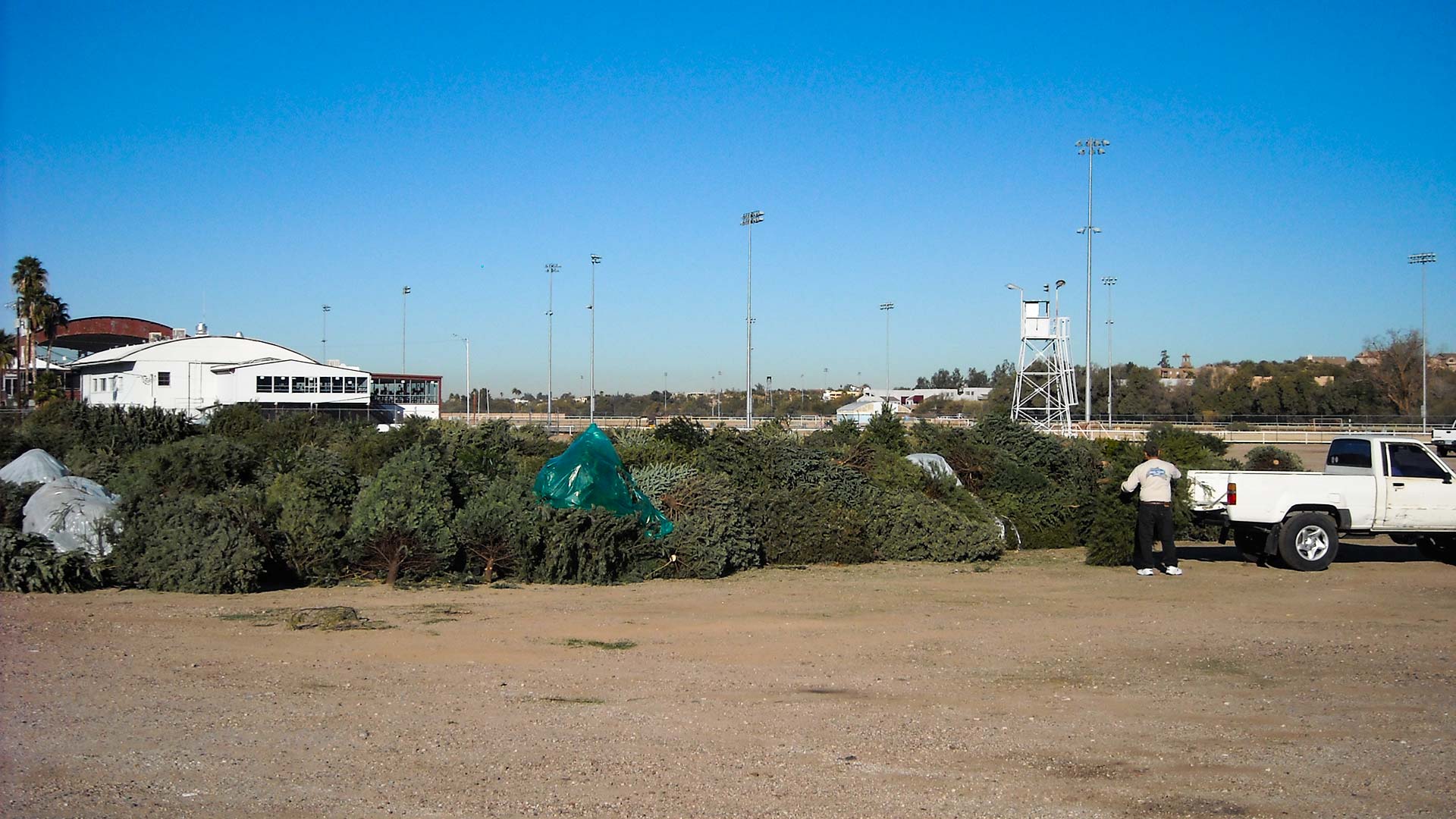 Dropping Trees off at Rillito.
Christopher Conover/AZPM
The city of Tucson will not pick up Christmas trees from the curb in front of your house or the alley behind it. Instead, the city has set up eight "TreeCycle" locations throughout the area.
You can take your trees to the locations between Dec. 26 and Jan. 12. The city will then collect the trees and take them to the landfill. City officials said they only want the trees, nothing else.
"Sometimes when (people) buy their Christmas tree it comes in a bag, sometimes people put them back in the bag and bring them down. We want only the trees, so take all the decorations off, lights, and that tree stand," said Kendra Hall, City of Tucson.
Hall said don't drop the trees outside the designated site.
Beginning Jan. 5, people can pick up free mulch at the Los Reales landfill.
TreeCycle locations:
Oro Valley – Naranja Park, 810 W. Naranja Dr. (open through January 5)
Golf Links Sports Park – 2400 S. Craycroft Rd
Tucson Rodeo Grounds – east side on 3rd Ave, north of Irvington Rd.)
Los Reales Landfill – 5300 E Los Reales Rd.
Purple Heart Park – 10050 E. Rita Road
Randolph Golf Course – 600 S. Alvernon Way
Tank' Speedway Recycling & Landfill Facility – 7301 E Speedway (business hours only)
Tank's Ina Land Reclamation Facility – 5300 W. Ina Rd (business hours only)