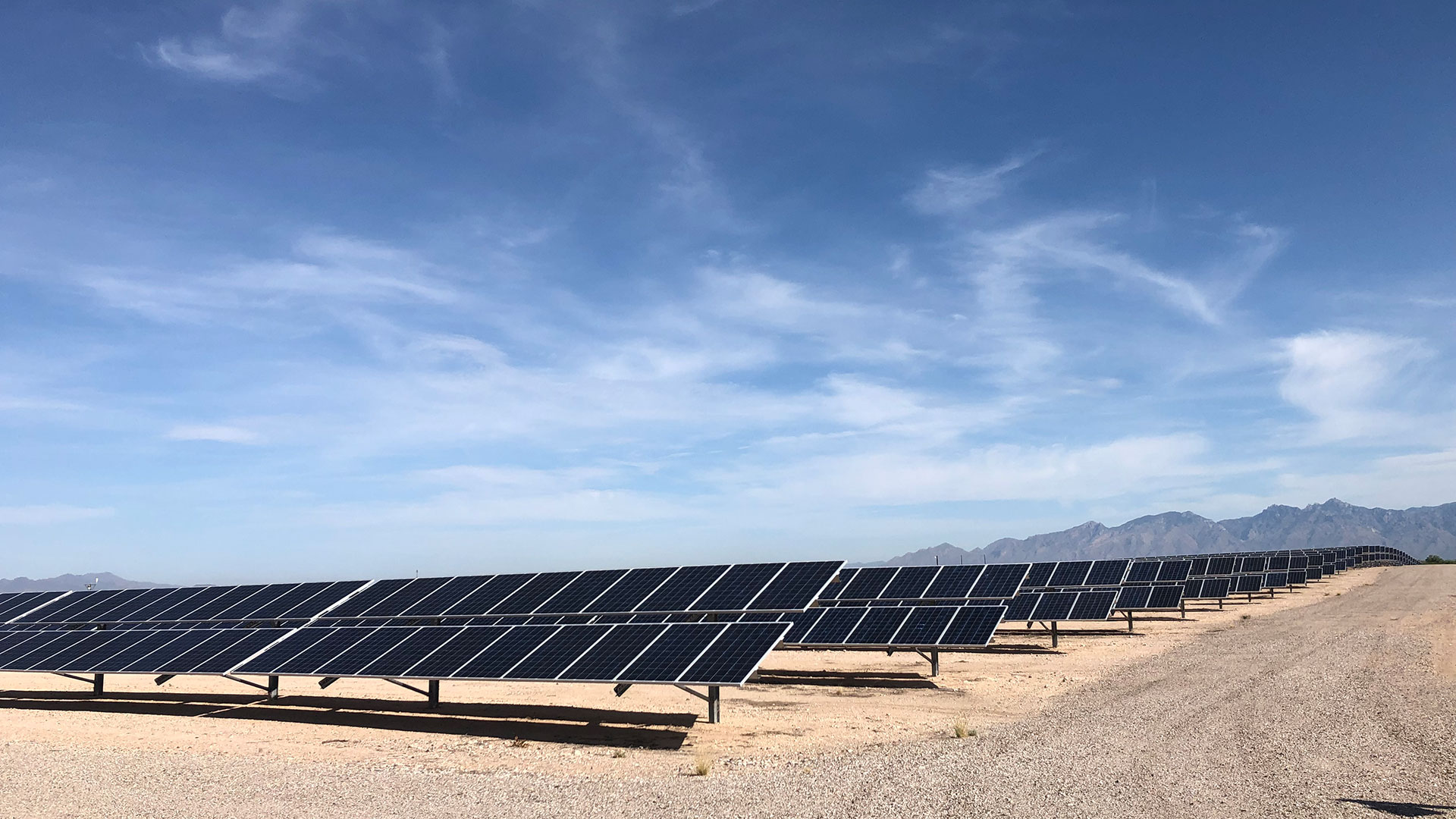 A solar array used by Tucson Electric Power to add renewable energy to the grid, August 2019
Christopher Conover/AZPM
State regulators Tuesday approved a plan to transition the University of Arizona completely to renewable sources of electricity.
The Arizona Corporation Commission unanimously approved an agreement in which Tucson Electric Power will supply all the university's electricity from wind and solar sources, starting by the end of next year.
TEP executive Michael Sheehan says the university will pay all the added costs of switching to renewables, though the 20-year deal will provide it with some cost stability. "The rates will will go up slightly, but what they get out of this is over a 20-year period, they have a large portion of their energy rate fixed related to the fuel supply that the company would otherwise have to generate," Sheehan said.
ACC commissioner Lea Márquez Peterson voiced mixed feelings about the deal, but voted for it. "I do want to applaud to University of Arizona for their commitment and to the renewable energy goals. I'm a bit concerned as a tuition-paying parent what the impact will be on the student body, but I think in our role as commissioners this is a utility contract by two willing partners that serves the goal," she said.
TEP is building a wind farm in New Mexico and a solar array with battery storage southeast of Tucson. Tuesday's vote means a portion of both projects will be dedicated to meeting all the UA's electricity needs, making it the largest research university in the country to rely exclusively on renewable electricity, though it will still use natural gas for some of its other energy needs.