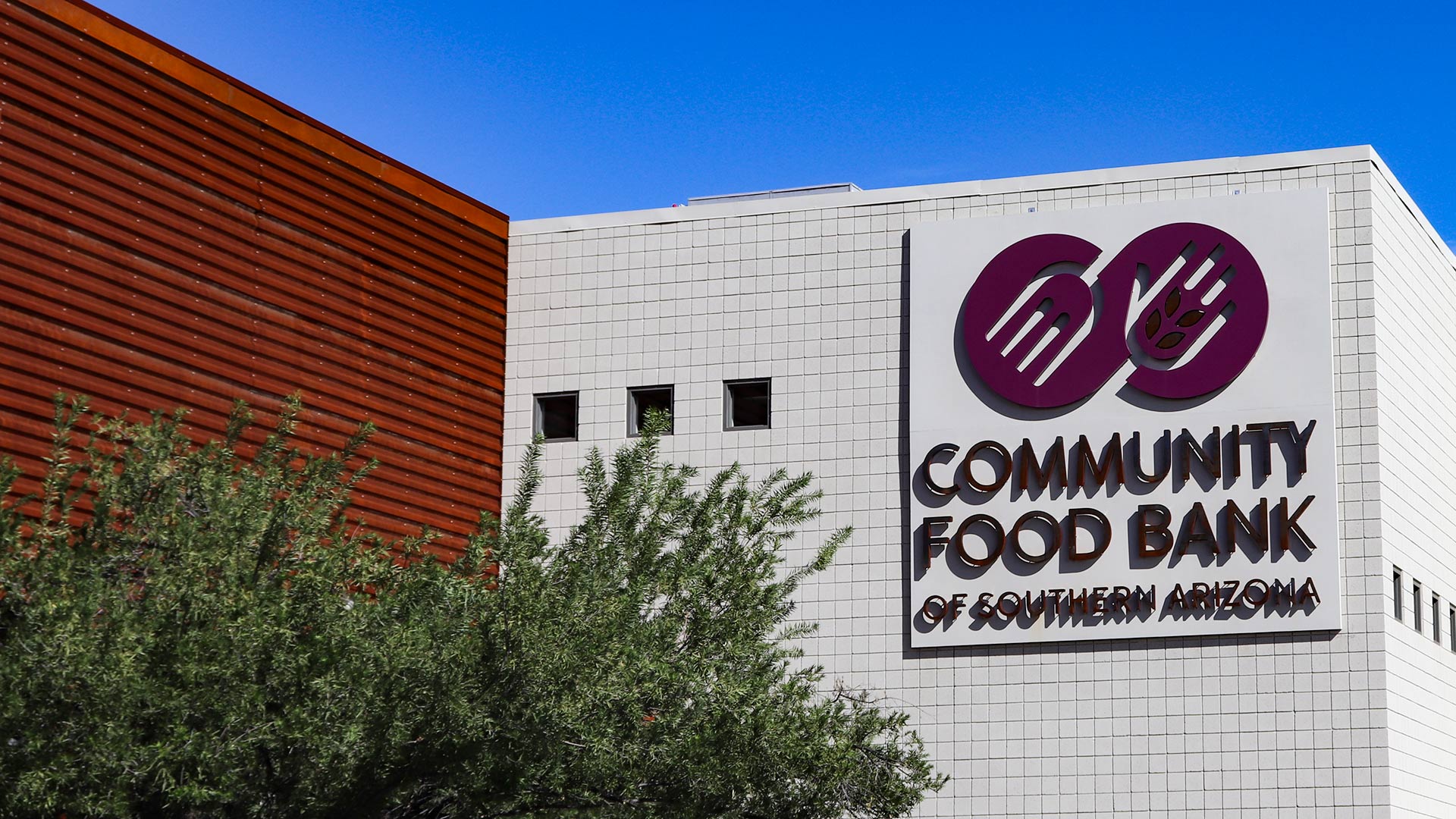 The Community Food Bank of Southern Arizona.
Courtesy Community Food Bank
People picking up food packages from the Community Food Bank of Southern Arizona are getting something extra this season.

Tucson Electric Power donated 11,000 energy-saving kits containing eight LED bulbs, a low-flow shower head, bathroom and kitchen faucet aerators, and an LED night light, all of which the utility says would cost about $40. The food bank started distributing the kits to all customers who qualify for food assistance, and spokeswoman Norma Cable says they've been well received.
"It is the kind of thing that, when you take it home there is plenty to look at, and we have received some good reaction from people who are mindful that light bulbs and these things can be expensive," Cable said.
Cable says it will likely take a month or two to distribute one kit to each qualifying family the food bank serves. It's an example of a gift that keeps on giving: the light bulbs and water-saving devices will save a typical family $75 a year in utilities.