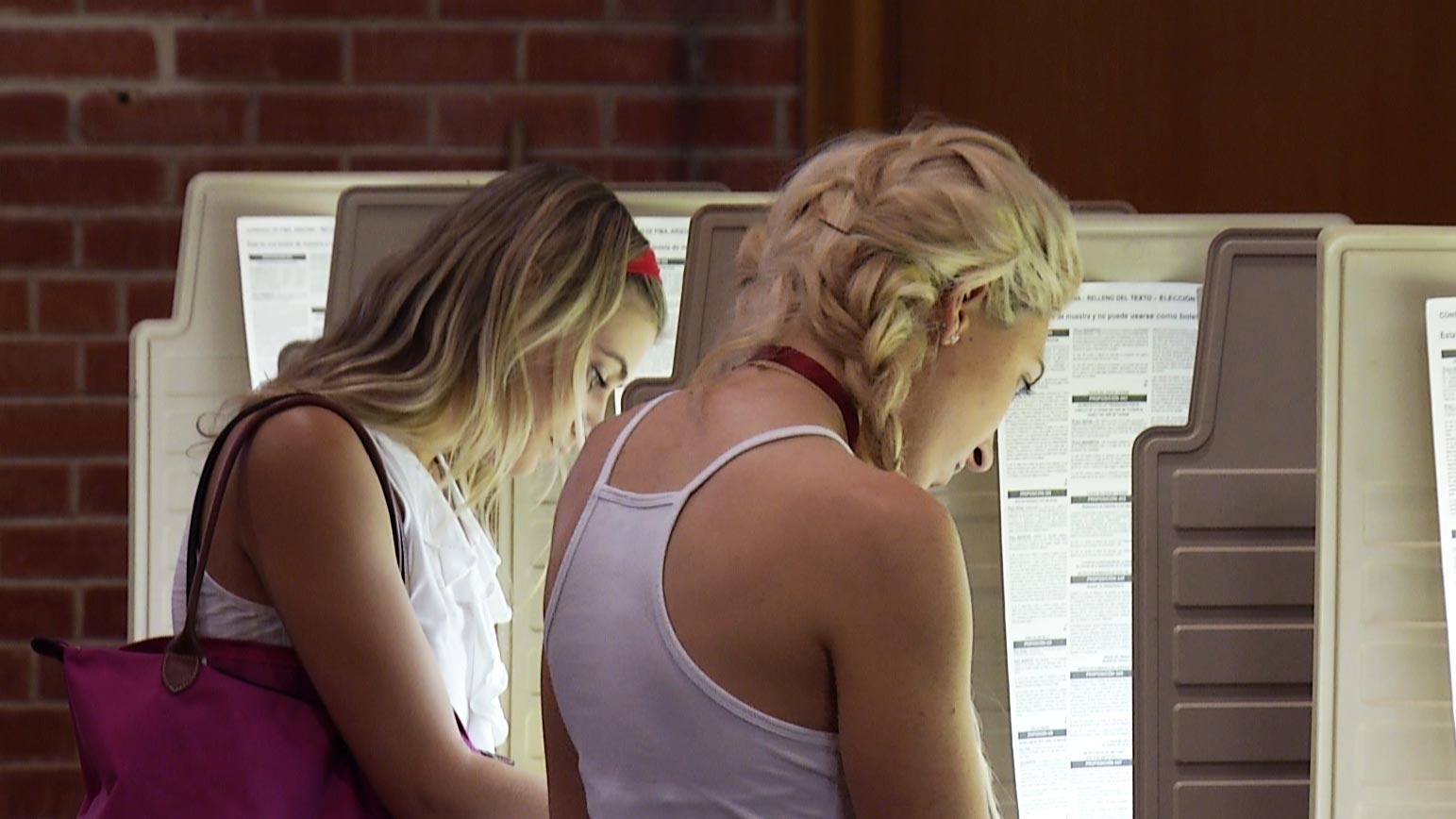 Two women fill out their ballots at a polling place in Pima County.
AZPM Staff
Arizona's new voter registration form makes it very clear what information a person must fill out and what is optional.
Proof of citizenship is optional and is in blue on the new form. Required items are in red.
If a voter does not provide proof of citizenship, they cannot vote in state or local elections, only federal ones.
Voters must sign a statement that they are U.S. citizens.
VIEW LARGER Partial image of an Arizona voter registration form showing questions marked with red and blue.

AZPM
Sec. of State Katie Hobbs said the citizenship question is part of what led to the designing of the new form.
"That was an issue of contention in the [League of United Latin American Citizens] lawsuit and so part of the changes satisfies that settlement. … It makes clear that you don't have to provide identification to register," Hobbs explained.
Groups that still have the old voter registration form can continue to use them.
A new law passed by the Legislature requires county recorders to indicate on their websites how many people registered to vote without providing the proof of citizenship and therefore can only vote in federal elections.