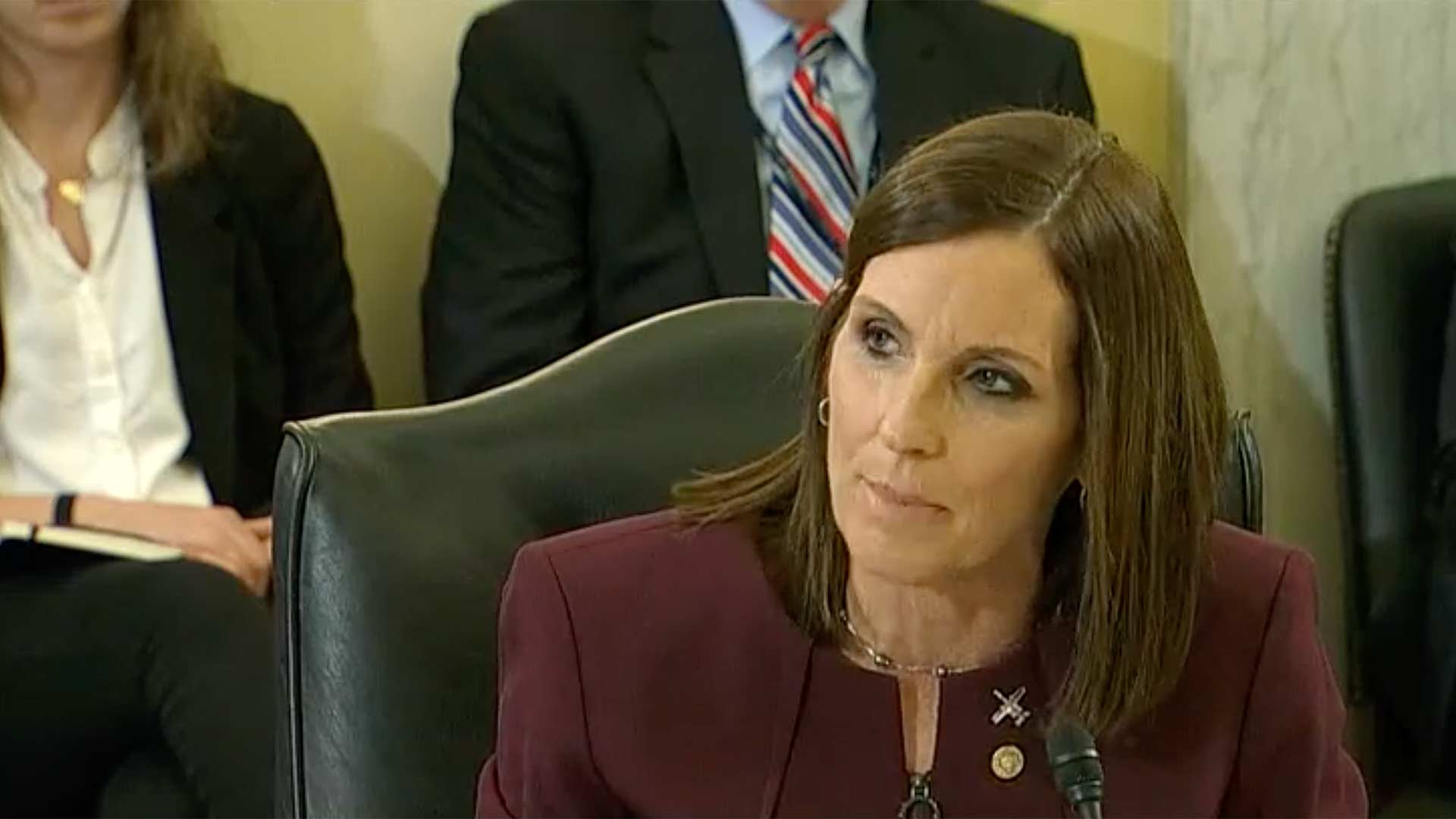 Sen. Martha McSally speaks at the Senate Armed Services Committee hearing on military sexual assault, March 6, 2019, in this still image from C-SPAN video.
Six percent of women in the military said they were sexually assaulted in 2018, according to a new report from the Pentagon.
The highest number of incidents occurred for troops between the ages of 17 and 24. Marines reported the highest number of assaults among the four branches of the military. Ten percent of female Marines said they were sexually assaulted in 2018.
The report from the military comes as Sen. Martha McSally is spearheading an effort to reduce the number of sexual assaults in the military.
"I've also seen the military train, train, train and not really understand whether their training is effective, and so part of what is being recommended is investing more resources into research of what preventive approaches are actually the most effective," said McSally.
McSally said part of the problem in the military is that the justice system is too slow.
"We don't have enough personnel that are specifically assigned, special victims counsels that are unique lawyers that are advocating and representing the victim. We don't have one at every installation, and that is unacceptable," she said.
The Pentagon's just-released plan includes identifying serial assaulters, better training officers to deal with and prevent sexual assault, and working to ensure recruits are "of the highest character."
In March, McSally revealed she was sexually assaulted while in the military.
Read the Pentagon's Report on Sexual Assault in the Military

View at Google Docs
|

Download File