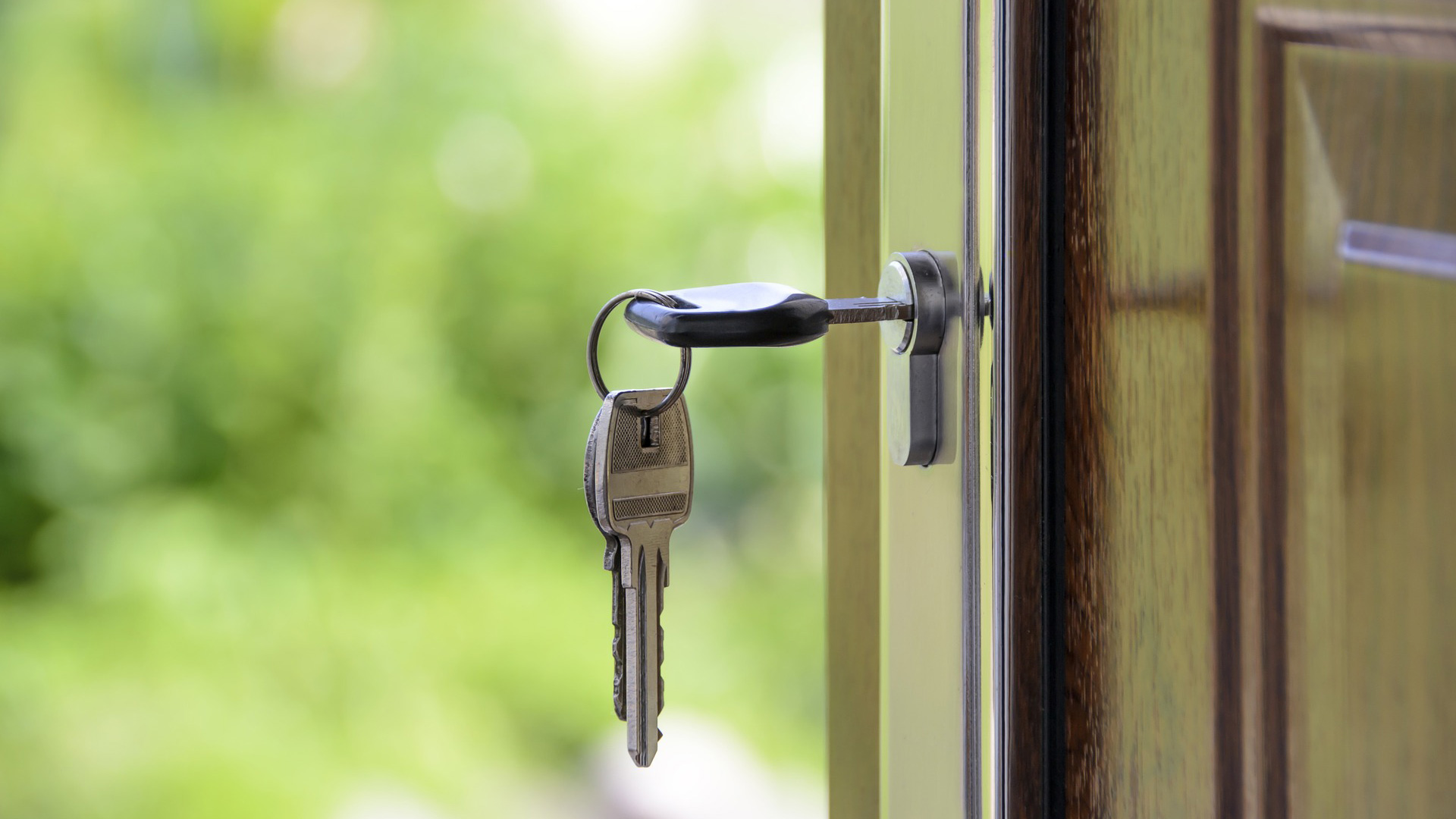 A key in a door lock.
Finding a house to buy in Tucson is getting harder, especially for first-time buyers.
Carmen Cordova, a housing counselor with Family Housing Resources of Tucson, sees many potential home buyers discouraged by the state of the market.
"My clients have stated that they're having a hard time looking for affordable housing, that houses are flying," Cordova said.
FHR's executive director, Meghan Heddings, says the organization's role is to help lower-income buyers find a home and a financing option that fits their needs. "We actually do down-payment assistance programs as well as credit counseling, budget counseling and get folks ready for homeownership," Heddings said.
But that is getting harder as Tucson's housing market tightens. Prices are going up, and properties are selling quickly. Heddings says buyers aren't the only ones feeling frustrated. "It's becoming more and more challenging to have our clients be able to experience that dream of homeownership," she said.
FHR's program director, Chris Yansetto, says some potential buyers are being priced out of the market.
"Even though you may not want to extend yourself all the way to that limit, you might want to find something that's less than that, and folks aren't really able to so they're having to go all the way to the very max of their budget and spend more than probably what they would hope to or more than what makes them comfortable." Yansetto said.
The low end of Tucson's housing market has largely evaporated. Take one price range: $70,000-$80,000 homes. In February 2014, the Tucson Association of Realtors reported 100 active listings in that price range. Two years later, it had dropped to 75 homes available. Last month, it was just 18.
The short supply is helping drive up prices. Surf any of the real-estate websites like Zillow or Realtor.com and you'll find one- or two-bedroom homes selling for twice what they demanded just five years ago.
Prices have gone up before, like in the early 2000s, before the recession. Then the bubble burst and home prices collapsed. Does that mean you should wait for today's prices to come back down?
Barbara Wilson doesn't think so. Wilson is president of the Tucson Association of Realtors. "We are in a healthy market with not a lot of inflation like Denver," Wilson said. "We're having steady appreciation. I would jump in now. I have all kinds of clients, and I just sold one to a vet, his first home, and it was $72,000."
The key, according to everyone I talked to, is to do things in the right order. Save your money, get your financing lined up, apply for assistance if you need it, and then go home shopping. Otherwise, the house you fell in love with might get snapped up while you're waiting for paperwork. Wilson stresses the need for buyers to get financing lined up early. "The best thing that they can do is to get thoroughly pre-qualified. If they can get fully qualified before they write that offer that's going to help them out a lot," she said.
Chris Yansetto with FHR says many low-income homebuyers face competition from investors who have cash in hand. "They can pay cash. They can make transaction go real quickly, whereas the first-time homebuyer has lots of little steps they must go through to purchase that house," Yansetto said.
But that doesn't mean cash buyers always win. And housing counselor Carmen Cordova encourages clients not to be discouraged. "I just encourage them to keep looking and continue saving," Cordova said.

There is some good news on the homebuying front. Another government shutdown, which would slow down mortgage applications, appears unlikely. And the Federal Reserve has signaled it's not raising interest rates anytime soon.

There's a reason this process is called house hunting. Stalking the prey patiently, and knowing when to pounce, are the keys to success.