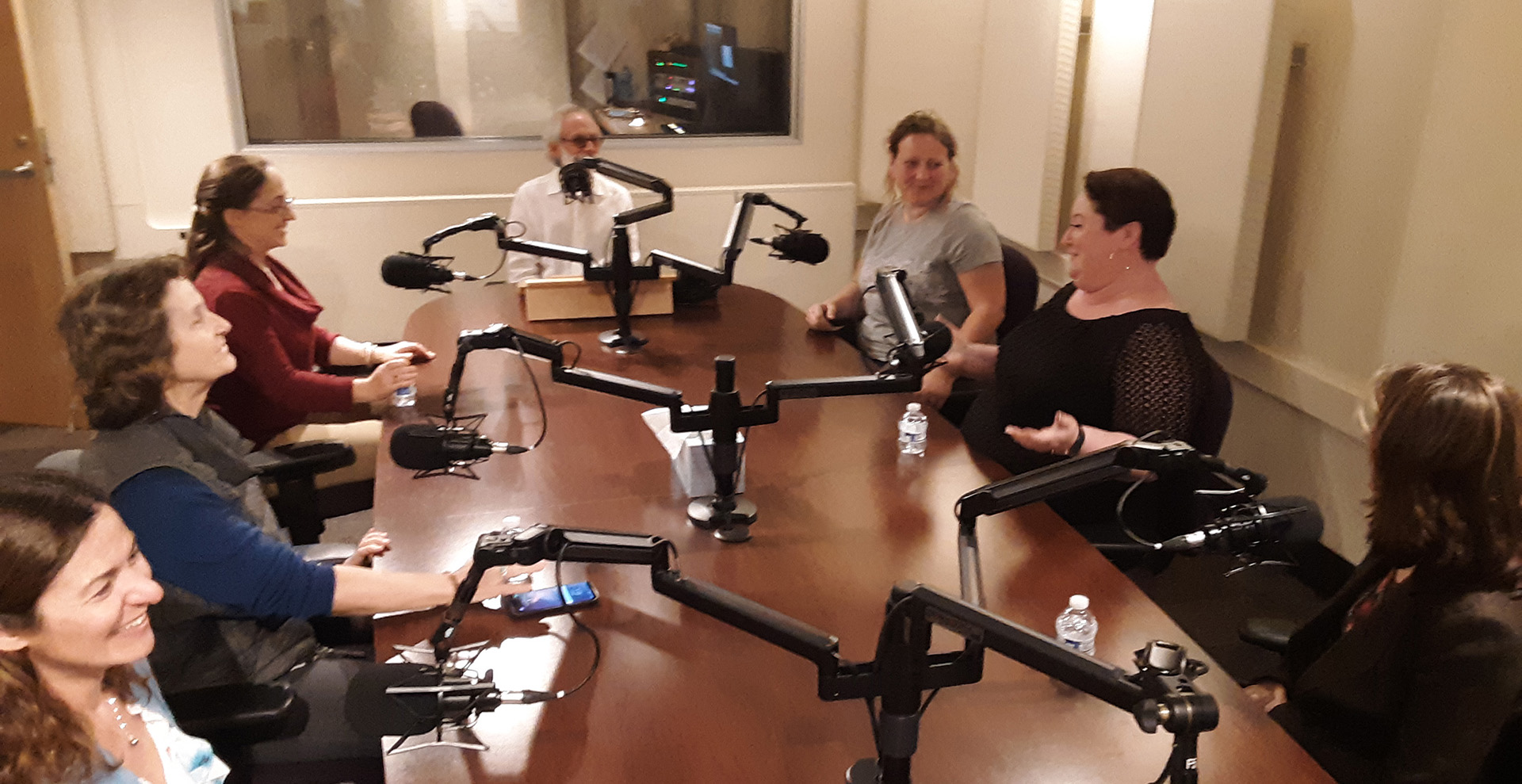 2019 UA College of Science Roundtable Discussion: (L-R) Feryal Ozel, Donata Vercelli, Joanna Masel, Joaquin Ruiz, Anna Dornhaus, Joellen Russell, Katalin Gothard.
Tony Perkins/AZPM
The University of Arizona in 2019 marked its 14th year offering a free Science Lecture Series. Previous years saw the series cover topics ranging from Cosmic Origins to last spring's theme of Humans, Data and Machines.
The recently completed 2019 event again gave scientists from across several disciplines the chance to present debates and discoveries that define science today. They described their research in the context of the Search for Certainty, the theme of this year's lecture series, during a roundtable discussion at Arizona Public Media.
"There is a misunderstanding of what science and scientists are doing these days," said College of Science Dean Joaquin Ruiz, who moderated the roundtable. "All of the presenters created a lecture in which they gave the details of what science has done for the public."
This year's group of lecturers came from the University of Arizona College of Science and the UA College of Medicine:
Feryal Ozel, Professor of Astronomy and Astrophysics, UA College of Science
Joanna Masel, Professor of Ecology and Evolutionary Biology, UA College of Science
Joellen Russell, Associate Professor of Geosciences, UA College of Science
Donata Vercelli, Professor of Cellular and Molecular Medicine, UA College of Medicine
Katalin Gothard, Professor of Physiology and Neuroscience, UA College of Medicine
Anna Dornhaus, Professor, Ecology and Evolutionary Biology, UA College of Science
All of the lectures are available online, and each presentation was livestreamed by Arizona Public Media.