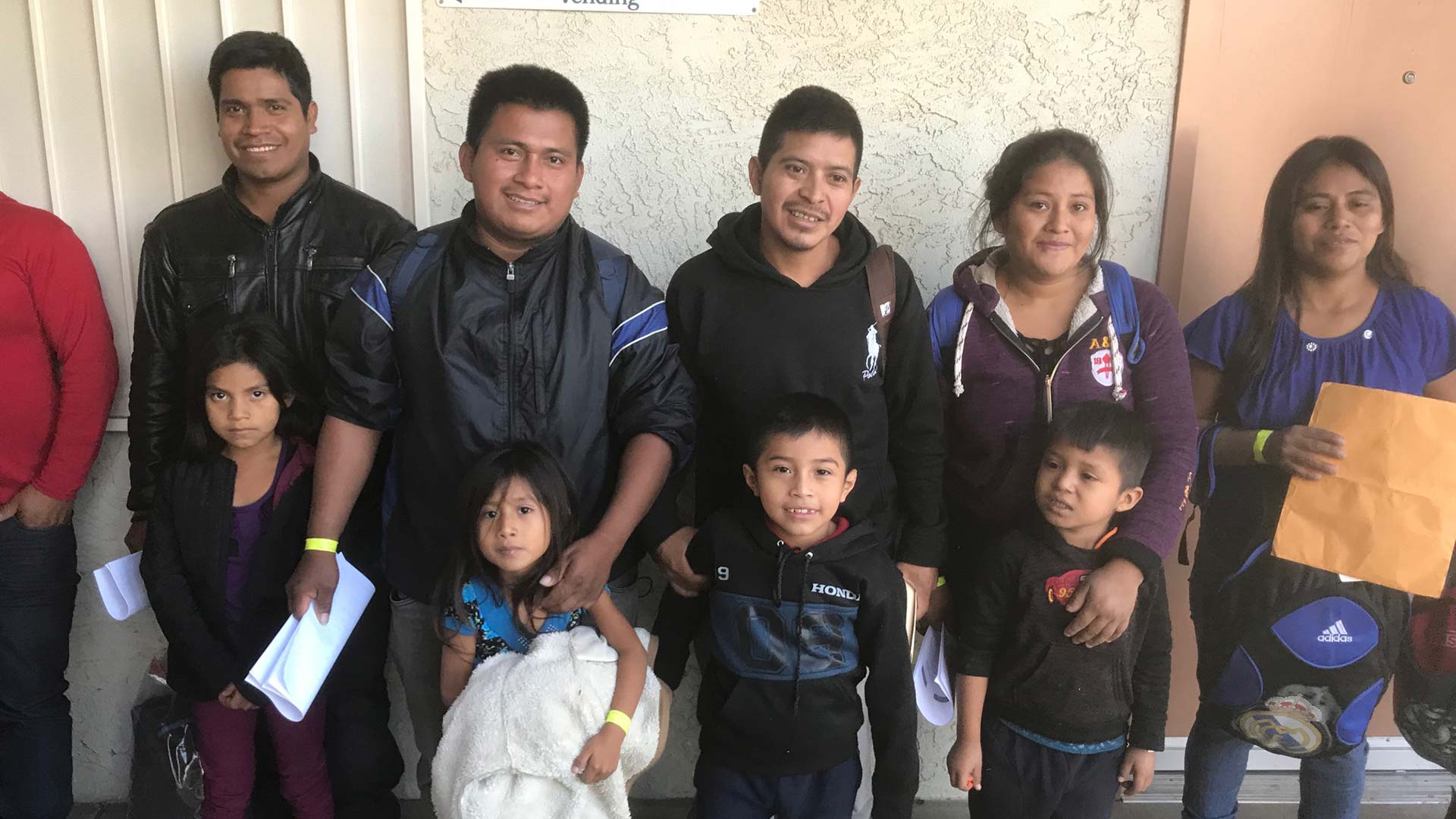 Four families from Guatemala with small children waiting for shelter and something to eat. Tucson volunteers are helping them get to their final destinations to await asylum hearings, Dec. 23, 2018.
Nancy Montoya/AZPM
In waning days of the 2018, the Tucson community responded to migrants in need with what local volunteers have called a Christmas miracle.
It was the Friday before Christmas when the call went out from Immigration and Customs Enforcement officers at the Arizona border.
A crisis was in the making. There were more than 300 individuals who had been processed and were waiting to be released to await asylum hearings in the U.S.
The problem was, there was nowhere to put them. Almost the same problem arose in El Paso, Texas, at almost the same time with devastating results. Asylum seekers were released at the El Paso bus station, left to fend for themselves with little money and no resources. Many were families with small children. There was mass confusion and misery for migrants.
The same scenario produced a very different outcome in Tucson. Over the past two years, those on opposite sides of the migrant crisis in Arizona have worked hard to build an alliance that treats asylum seekers with compassion instead of hostility.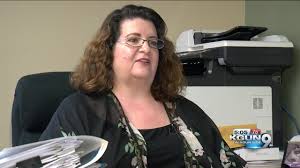 VIEW LARGER Teresa Cavendish, operations director of Catholic Community Services of Southern Arizona (2018).

Catholic Community Services of Southern Arizona
When ICE learned that there was no room in any of the migrant shelters in Tucson or Phoenix, they reached out to Teresa Cavendish, the head of operations for Catholic Community Services of Southern Arizona.
"ICE was just advising us and asking if there was anything we [were] going to do," Cavendish said.
Stunned, Cavendish hung up with the promise that she would call back within a few hours with an answer. She immediately contacted her right-hand man, Diego Pena-Lopez, the lead volunteer coordinator for Casa Alitas, a migrant shelter. His job is to work with the larger shelters and the emergency shelters as they are developing.
Pena-Lopez said Cavendish asked him, "What's the practicality of us helping out?" The two agreed that they would figure it all out that morning.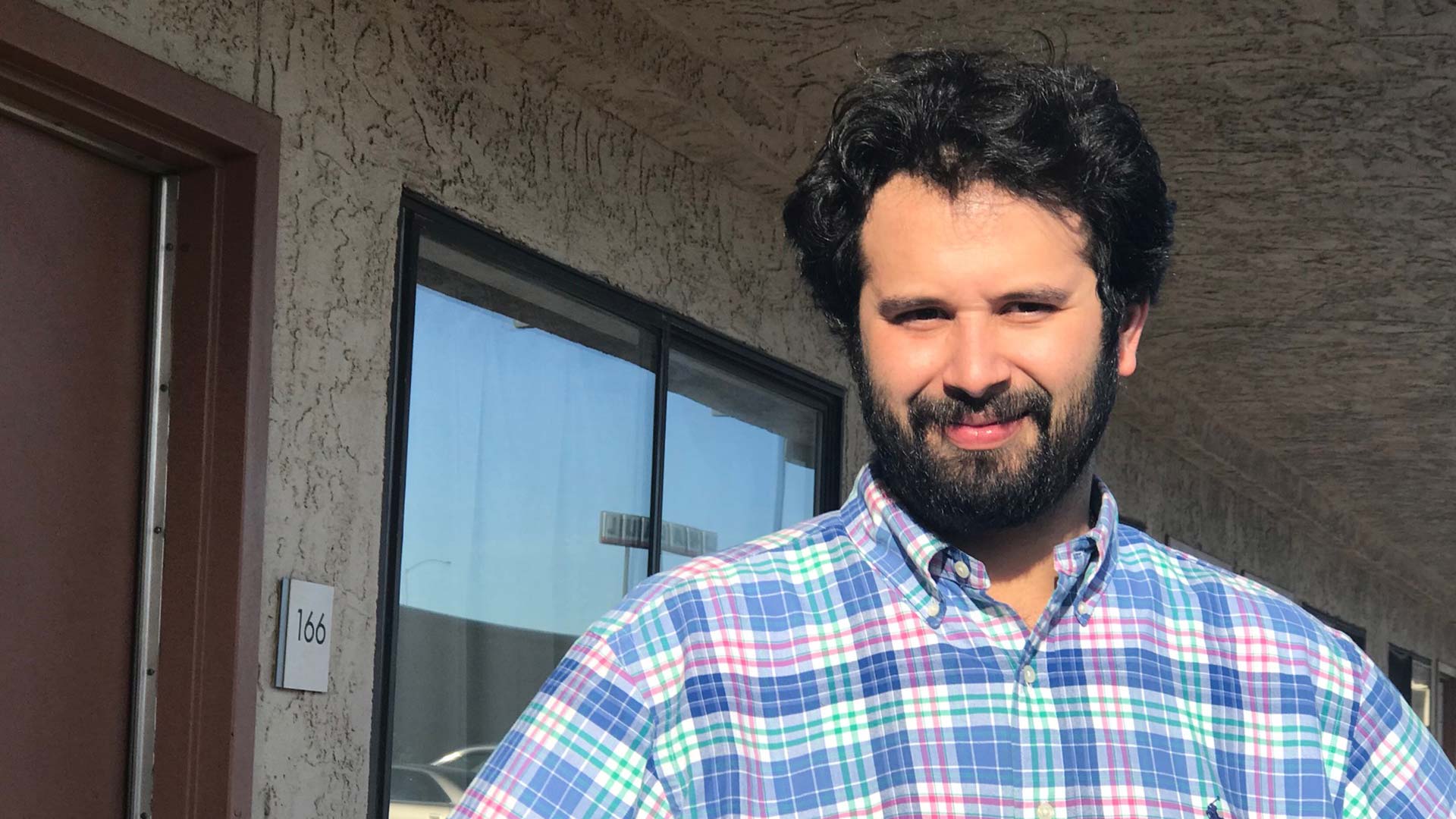 Diego Pena-Lopez, with Casa Alitas, helping to set up a makeshift Tucson migrant shelter in December 2018.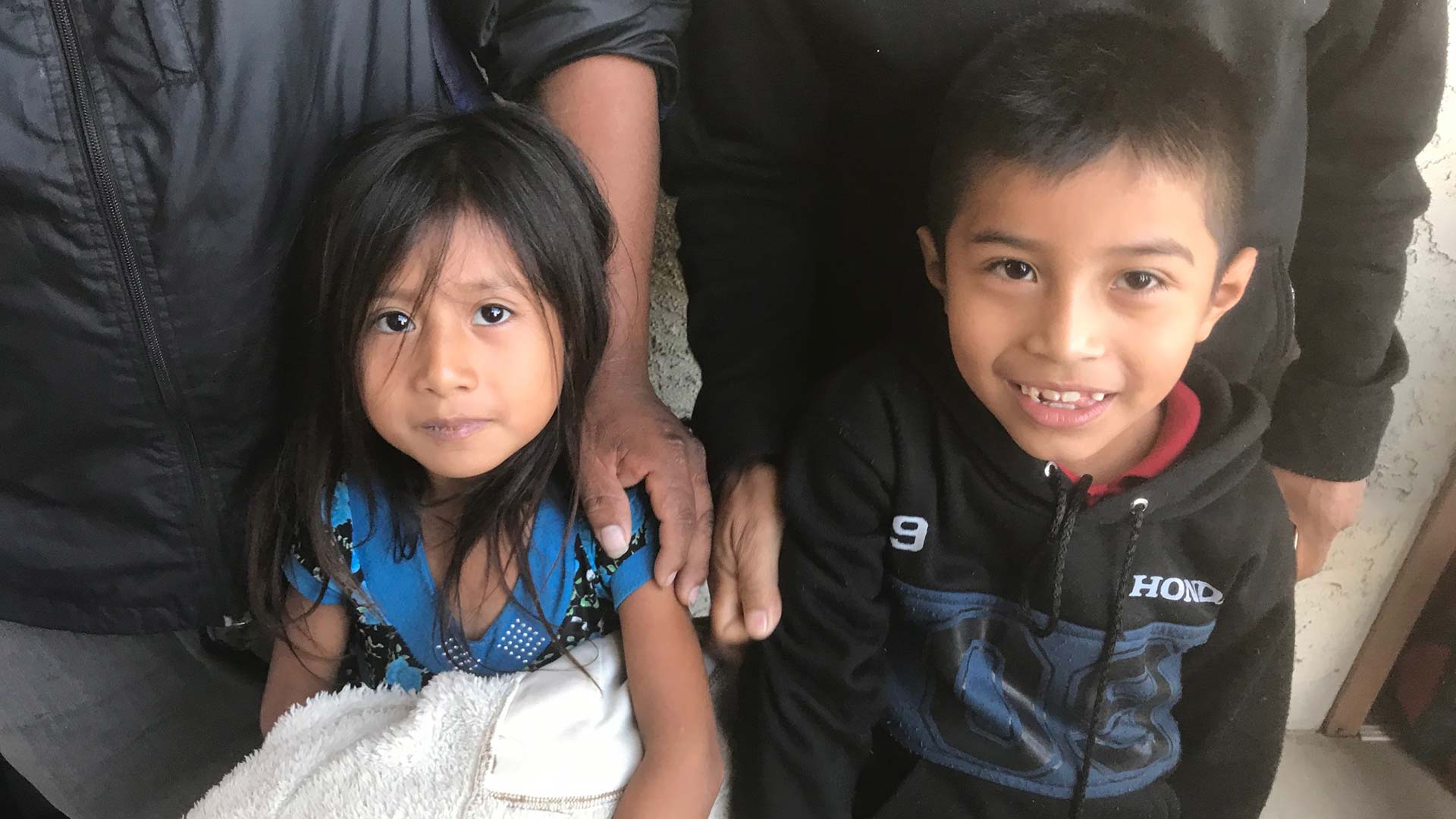 A brother and sister, exhausted from the journey from Guatemala to Tucson wait for their turn to get something to eat. (December 23, 2019)

Nancy Montoya/AZPM
Experience in running shelters had taught them that in order to house 300 people, they would need food, water, blankets and clothes. But where would they put that many people? Cavendish thought a motel.
"The hotel that we usually use originally told us they were booked," said Cavendish, "but when I came down to talk with them, they were able to clear up just the number of rooms we needed."
With temporary housing figured out, one big hurdle was left: volunteers. It was so close to Christmas, people had left town or were busy with family. Cavendish wondered where would they find the help. They posted a plea on Facebook, and within minutes the Tucson community responded.
"Volunteers that we would normally see are bringing their kids their grandparents to help," she said. "Everything started falling into place. There really were not any barriers."
Cavendish called ICE back with a simple message: bring the asylum seekers to us.
"We all worked together and did it overnight in about 12 hours," Diego Pena-Lopez said. "Seeing the volunteers organizing – this box is for this and this box is for that - and then for us to be able to disperse everything in such a quick amount of time, it is just fabulous!"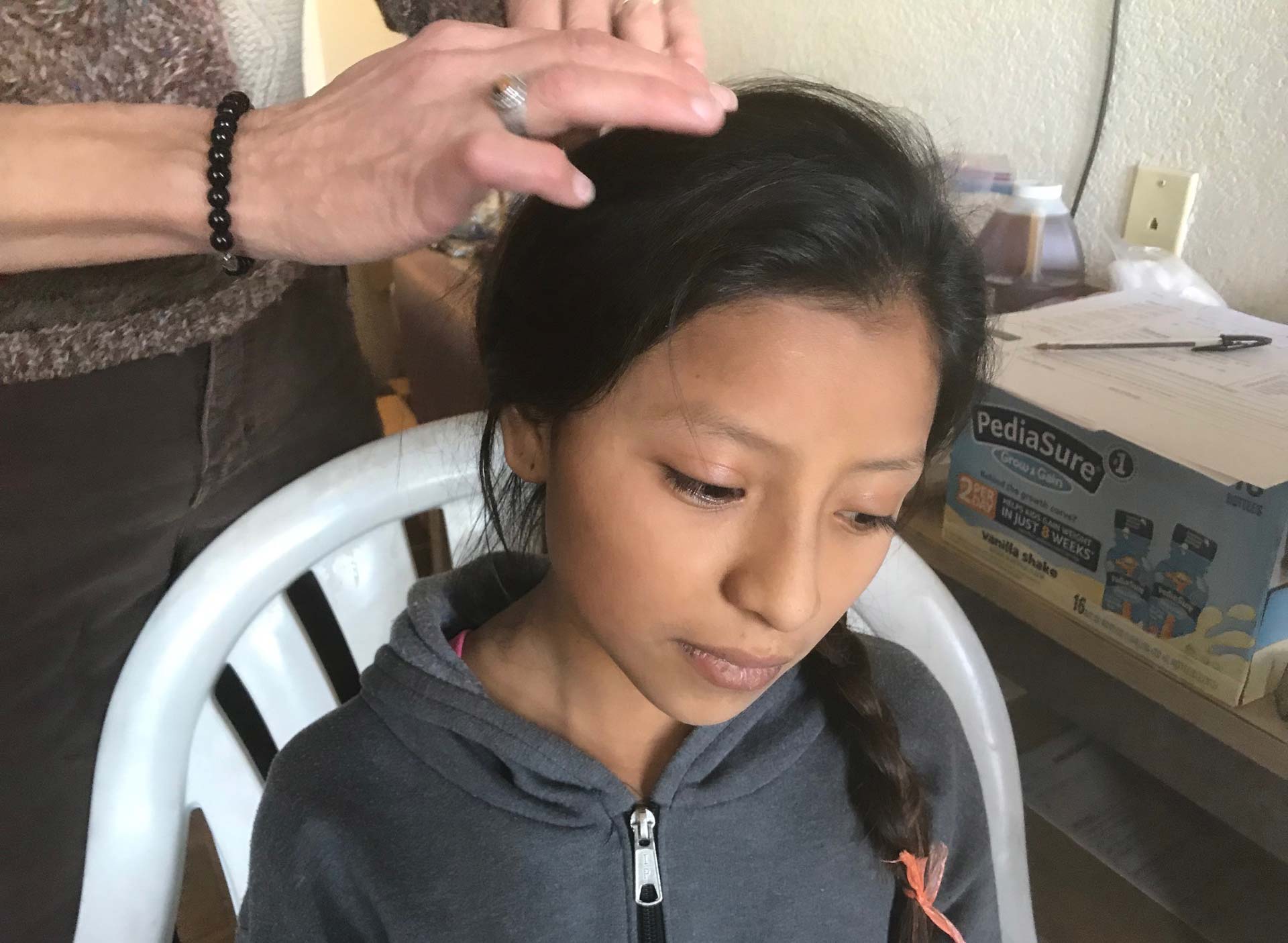 Roxanne Chooz, an 11-year-old asylum seeker from Guatemala, sits as a medical professional does a health assessment, Dec. 22, 2018.

Nancy Montoya/AZPM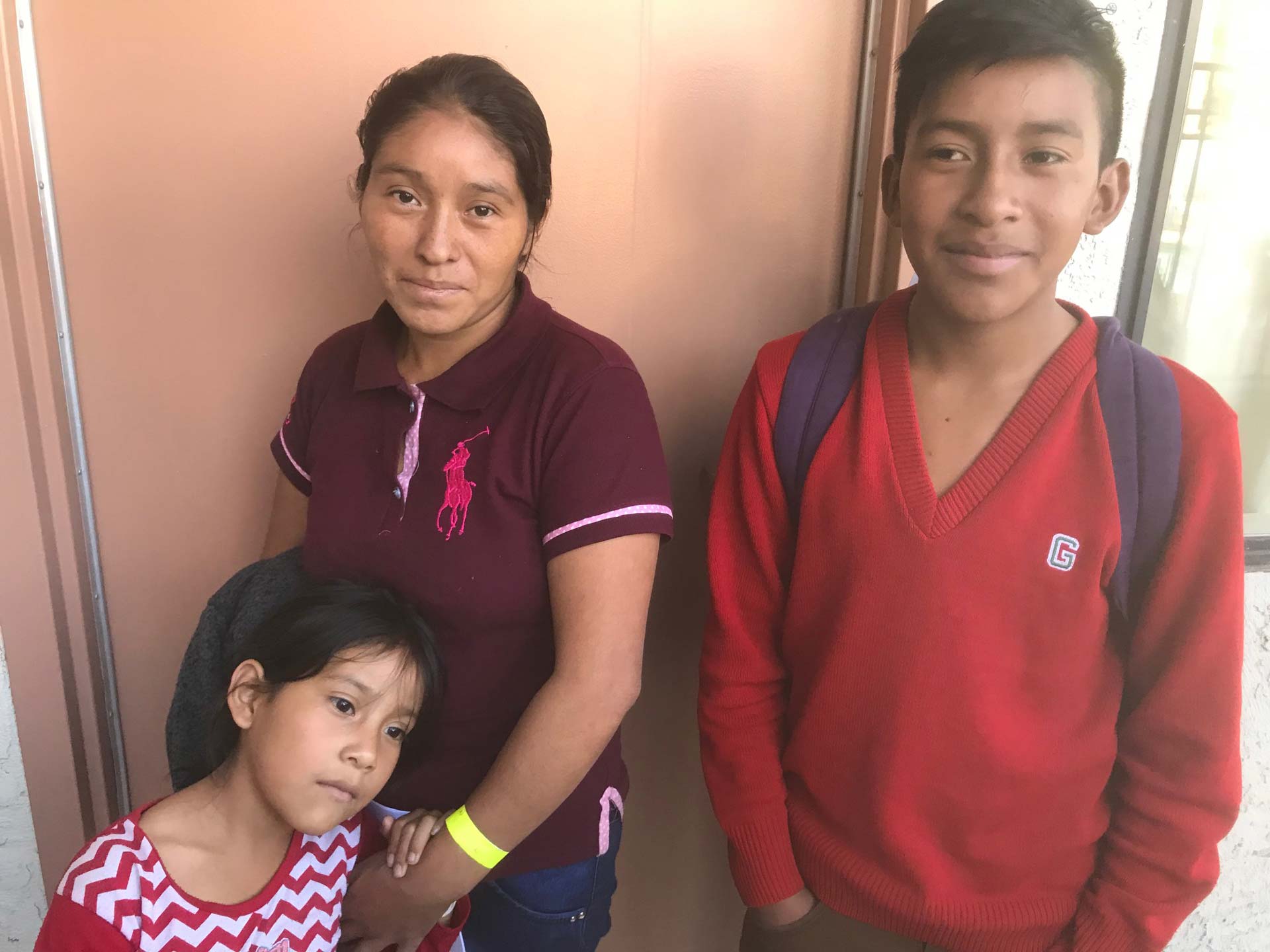 Guatemalan family at makeshift migrant shelter in Tucson, December 2018.
Early the next morning, Pedro Choop from Guatemala and his 11-year-old daughter were in the first group exiting the ICE van. "How was the journey?" I asked. He replied in a tired voice, "Thank God, I am so happy that we have made it here to the United States. This is a country that I know will help me give my little girl a better and safe life."
With in 48 hours all those in temporary shelter at the motel were on their way to their final destinations to await asylum hearings.
There is no guarantee any of them will be granted asylum. But they likely will remember the kind faces of those who made sure they had food, shelter, clothes and the warmth of people who cared when they were at their most vulnerable.