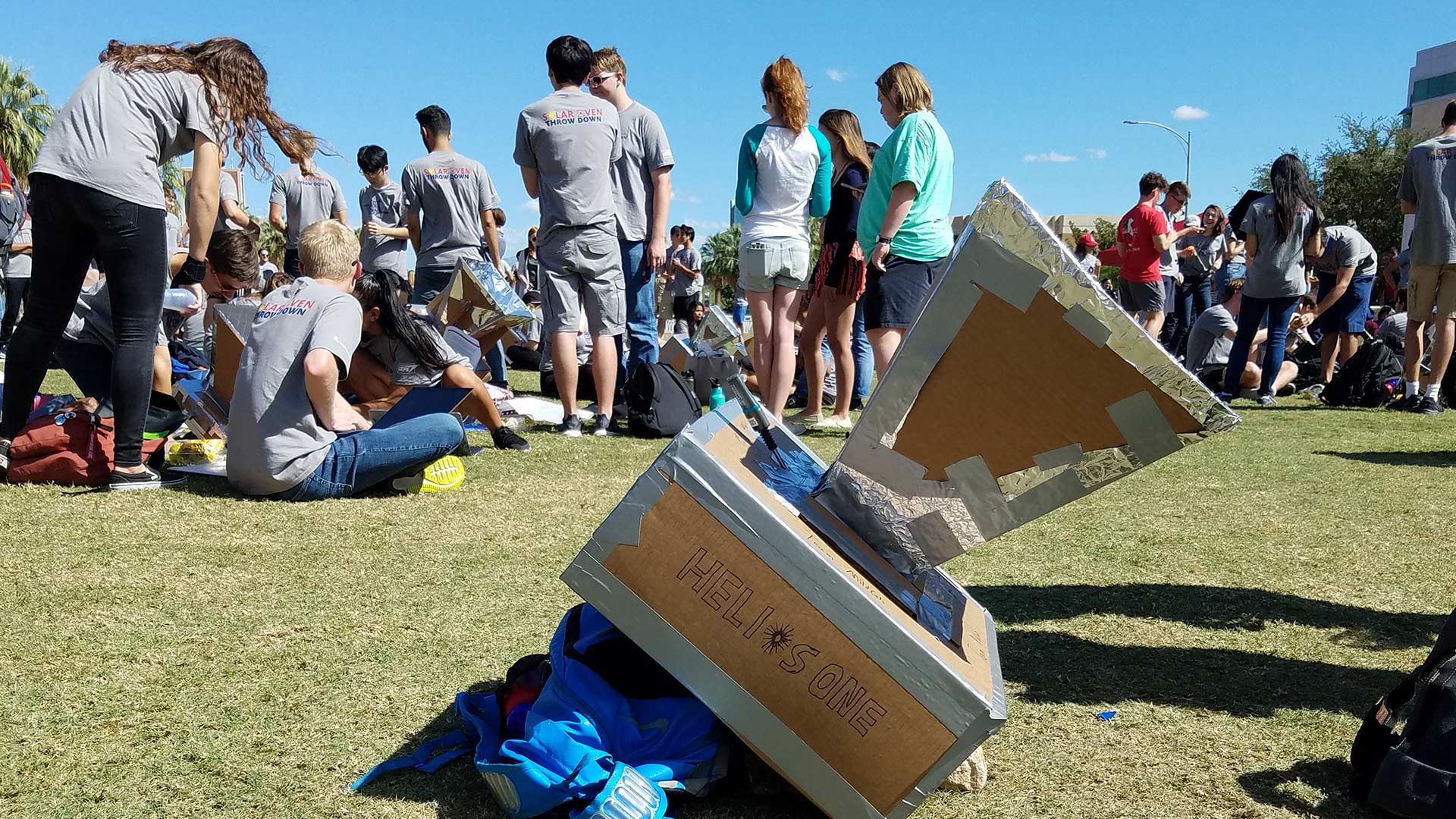 One team's solar oven, called Helios One.
Candace Manriquez Wrenn, AZPM
Unlike last year, clouds did not threaten the University of Engineering School's 2018 Solar Oven Throw Down.
Now in its eighth year, the event pits around 500 freshman who are majoring in engineering in a mass cook-off using solar ovens.
The students worked in teams to design and construct the ovens that they hope will bake a biscuit in the sun. Although the teams hope that their ball of dough will rise and brown, the true objective is to test whether their oven designs performed according to the thermodynamic modeling they conducted earlier in the semester.
The ovens are made from various materials, including cardboard, tape and foil.
Assistant Dean of Academic Affairs Jim Baygents says the Throw Down allows for real-world engineering experience in design, construction and teamwork. He says that the event, which is sponsored by global materials science company W. L. Gore, is also a great example of a partnership with a private-sector company that the department attempts to foster.
Students had an entire class period to get their biscuits cooking.

When asked if there was a prize being awarded, academic adviser Phil Medlock, who is affectionately called Uncle Phil, said, "Pizza and bragging rights."