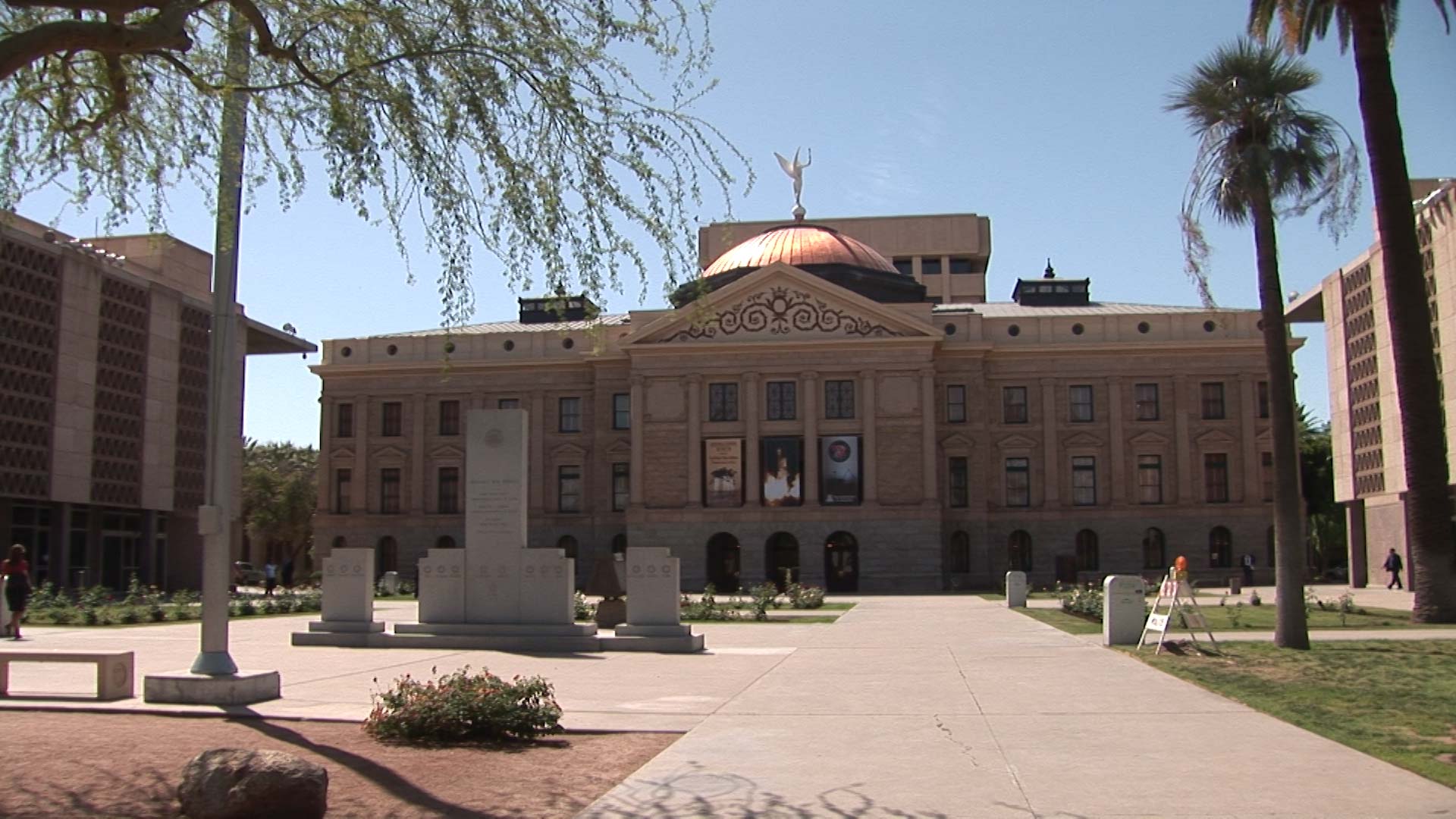 The Arizona Capitol building.
AZPM Staff
PHOENIX — Prompted by the likelihood that it will be joined by a new member who uses a wheelchair, the Arizona House is changing its building to make it accessible.
The list of improvements approved by Speaker J.D. Mesnard includes adding automatic security doors and a portable ramp that would make the speaker's desk accessible, the Arizona Capitol Times reported this week.
Jennifer Longdon, the presumptive Democratic member from Legislative District 24, uses a wheelchair. She was paralyzed in 2004 after a random, drive-by shooting.
Longdon will presumably join the House in January. She and fellow Democrat Amish Shah still have the November general election to get through against Republican David Alger Sr. There are two open seats in the district.
Legislative District 24 historically has been a reliably Democratic district.
"This is an issue of making sure that every Arizonan can access their government," she said. "That's the people's house."
Mesnard said its certainly not an area where he has any expertise, but he could clearly see the House had to act.
"We're going to do what we need to do and do it as quickly as possible," he said, adding the goal is to have the changes completed before session begins in January.
There is not yet an estimate of how much the changes will cost as it is still early in the process.
Longdon said the speed with which the House addressed the changes has been gratifying.
"I don't think anyone is deliberately going out of their way to hurt the disability community," she said. "But I think that we're not as understood or considered, and this is an opportunity (to change that)."