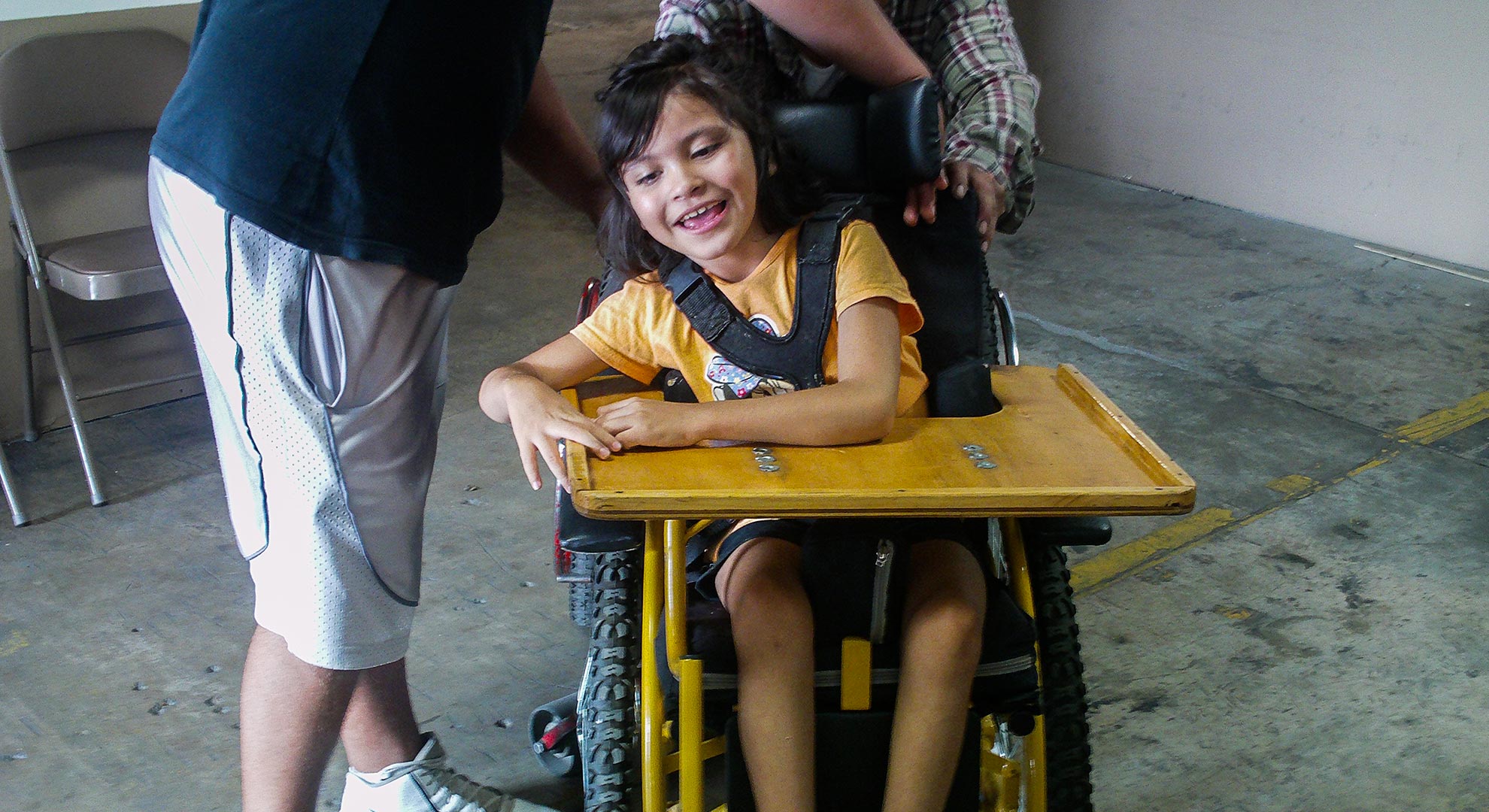 A child gets her first wheelchair built by ARSOBO, a nonprofit in Nogales, Sonora.
ARSOBO
A cross-border nonprofit that employs people with disabilities is celebrating its fifth anniversary helping children who can't walk.
The group Arizona Sonora Border Projects for Inclusion, or ARSOBO, is looking to expand. They plan to break ground on a new 6,000-square foot facility in Nogales, Sonora.
Its mission is to make specialty wheelchairs for thousands of individuals living with disabilities, mostly children, in the state of Sonora.
Duke Duncan, a Tucson pediatrician, was especially bothered by children with severe cerebral palsy who had to be carried everywhere. Duncan said he was especially bothered by parents who spent their lives carrying disabled children around.
"As the children grow," Duncan said, "the parents strained to lift them, until finally they could no more and the children wind up isolated living inside."
Duncan made contact with his counterparts in Nogales, Sonora, and came up with a plan to build specialty wheelchairs made for rough Mexican streets, where, often, there are no handicapped sidewalks or ramps.
He befriended Francisco Trujillo, a Mexican engineer, and together they established ARSOBO.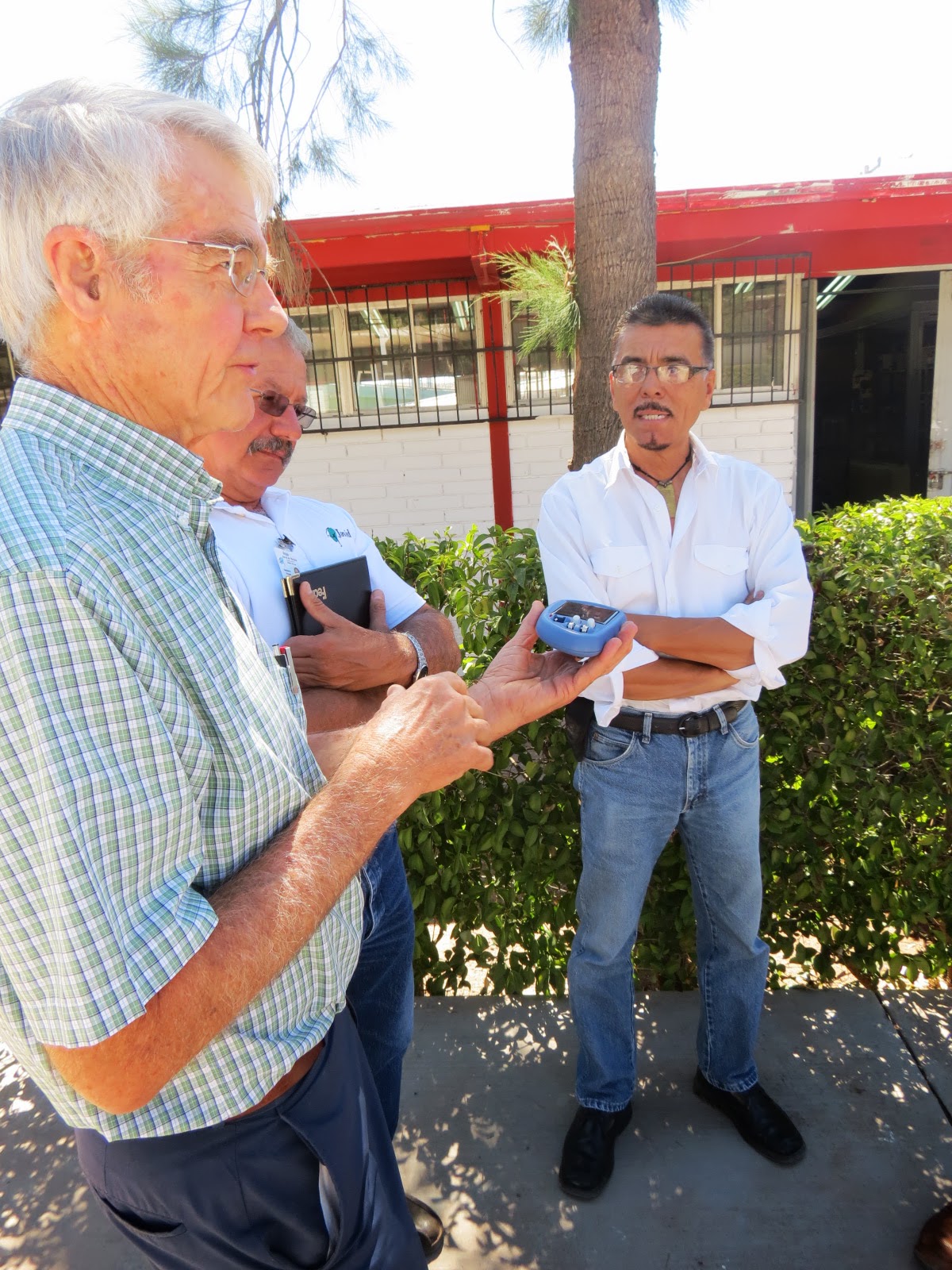 Tucson pediatrician, Dr. Duke Duncan and Mexican engineer Francisco Trujillo
"This is the first nonprofit that I have seen, " said Trujillo, "that has a balanced contribution from both sides of the border. "
ARSOBO has included in its mission to hire as many Mexican workers with disabilities as they can to make the wheelchairs. Trujillo said most of the families that need the chairs cannot pay for them.
"Most of the people that come here cannot afford to pay the entire cost, so our biggest challenge is to find sponsors for those persons."
Because, Trujillo said, no child is turned away, even if a parent cannot pay.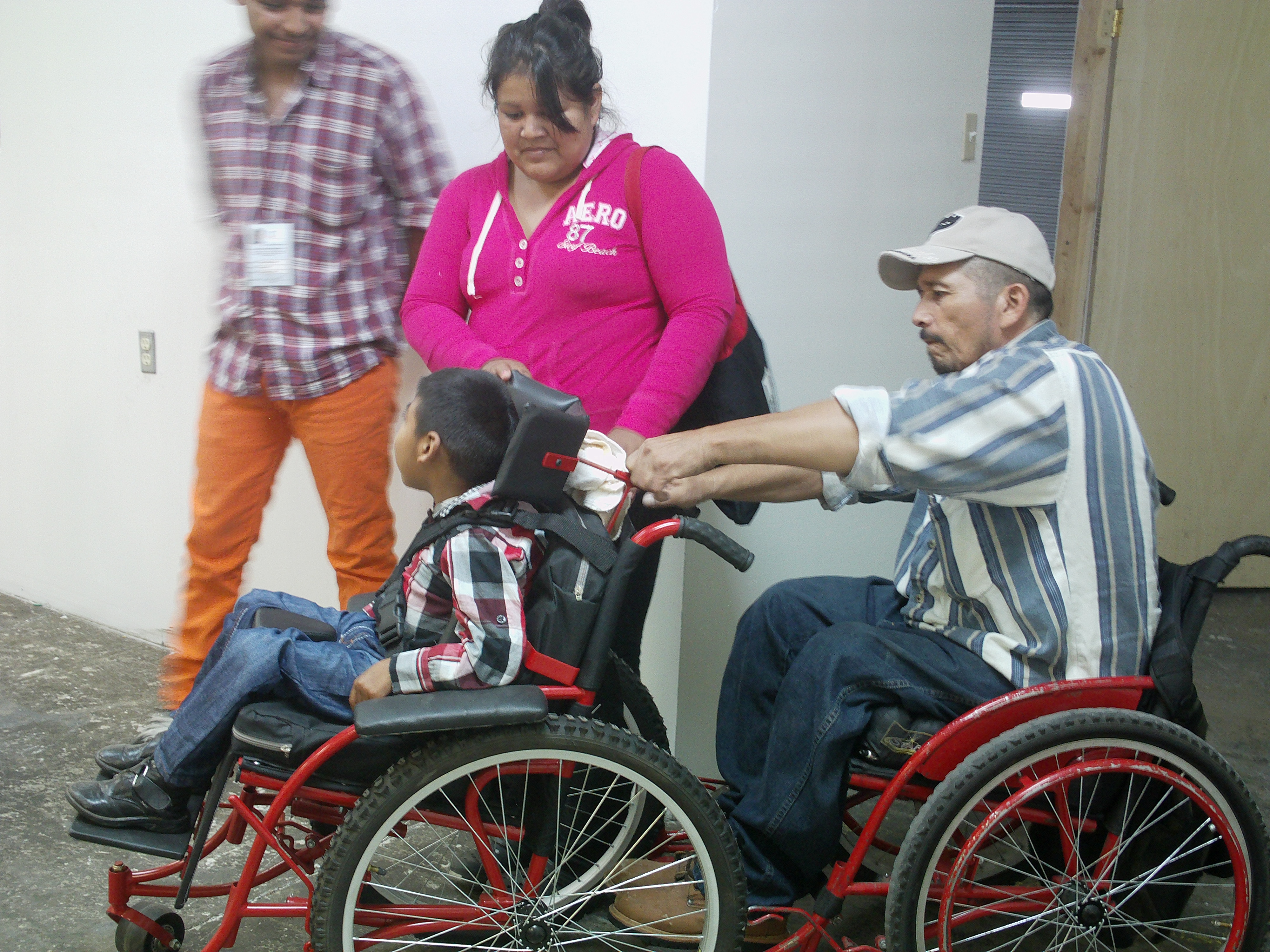 Mexican boy with Cerebral Palsy takes his first ride in a custom made wheel chair.
"Forget the money. We've got to have this walker and that kid needs to be in a walker. The money will come somehow.

And because of the cross-border support, the money always has come.

The Nogales Maquiladora Association, for example, donated a 4,400-square-foot building, including utilities, for the past several years. The new facility is expected to cost around a half a million dollars, and again the Maquiladora Association has donated. This time a check for $75,000 dollars.
A fundraising Gala to help raise the roof in the new facility will be held Nov, 11 in Tubac, Arizona. For more information visit the ARSOBO website.