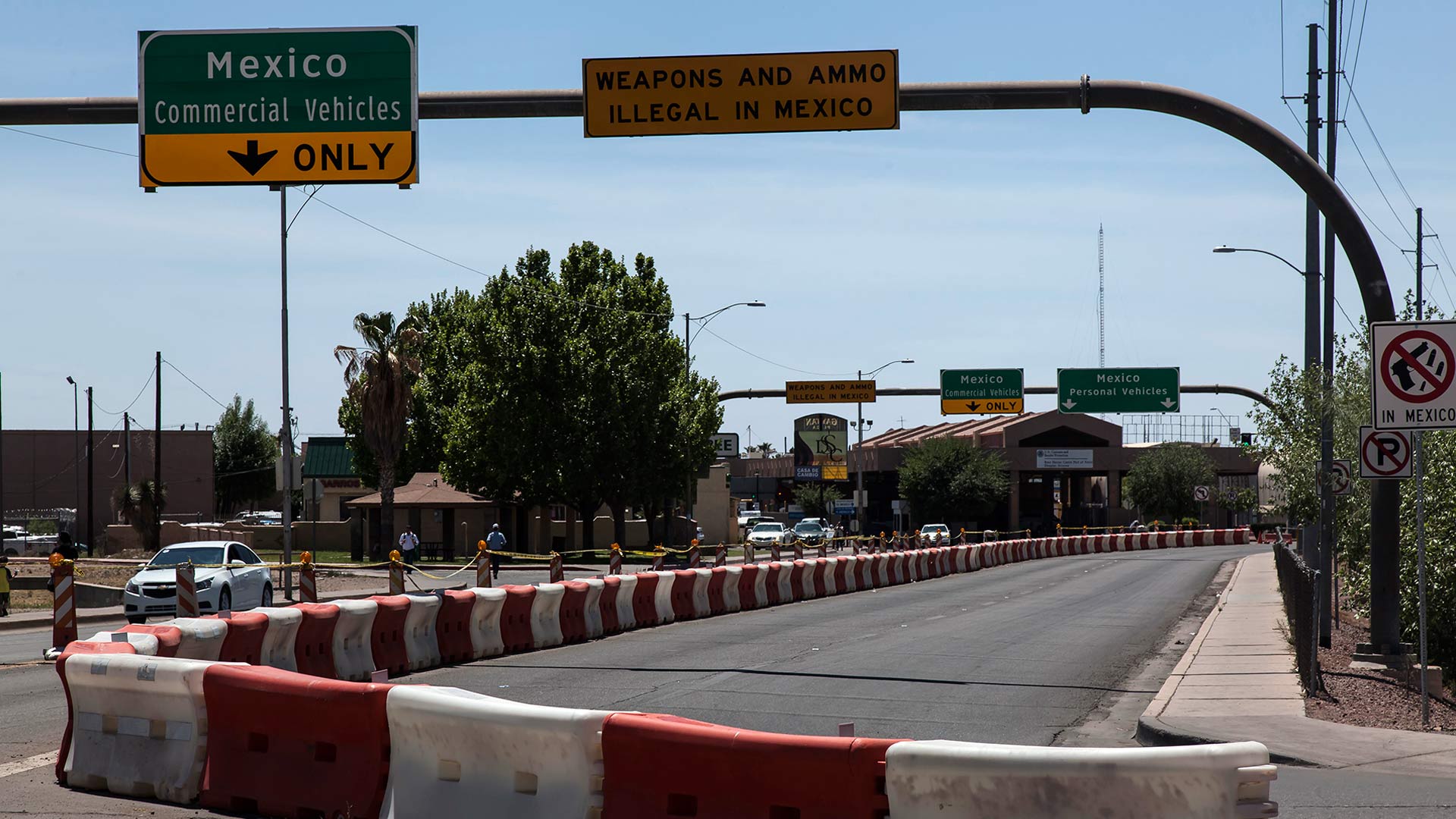 The port of entry in Douglas, Arizona in April 2016.
Steve Riggs, AZPM
The city of Douglas, Arizona, is giving some of its land to help manage the traffic squeeze at the city's international port of entry.
The city is donating a parking lot to Customs and Border Protection to give employees at the port of entry a place to park. That'll help with congestion at the crowded port. Federal port inspectors and others were already using the lot but because it belonged to the city, they couldn't secure it for their vehicles.
"And so as a result we were having to park a lot of the officers and government owned vehicles in the port of entry itself," said Anthony Klepp, a regional land port of entry program manager for the General Services Administration.
The GSA and Customs and Border Protection are considering expanding the port of entry or building a new shipping port to ease the city traffic.