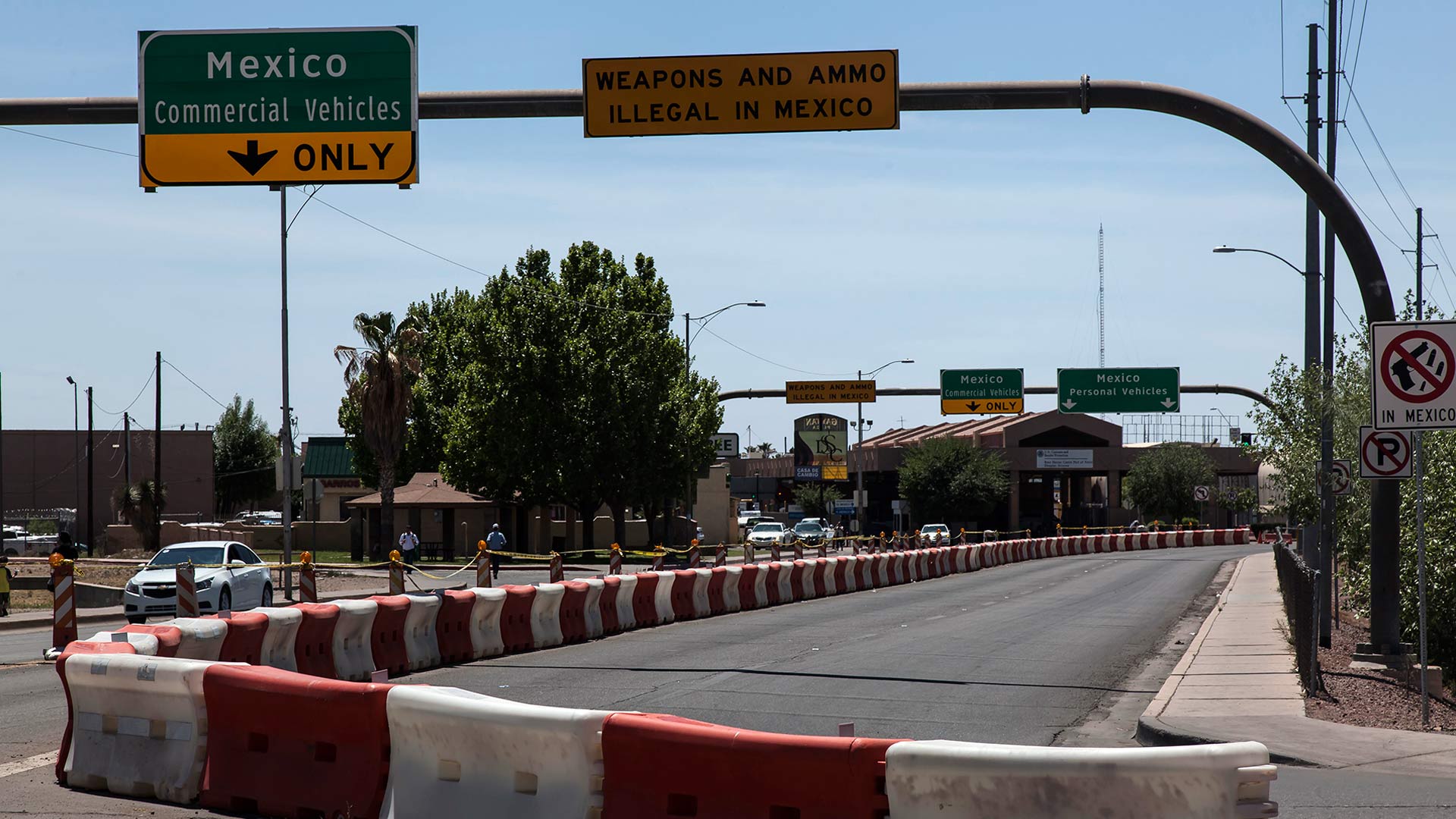 The port of entry in Douglas, Arizona in April 2016.
Steve Riggs, AZPM
The Port of Entry at Douglas was built in 1933. The last upgrade was two decades ago. Now Congress is considering a plan to modernize and reconstruct the port.
Money for the required feasibility study is included in budget bills pending in the U.S. House of Representatives.
"They are working through some elements of that before they execute it, but it is in fiscal year [2017] money, and they are moving it forward," said Republican U.S. Rep. Martha McSally.
The vote on that budget could come as soon as the first week of September, when Congress returns from the August recess.
The budget still must be approved by the House, Senate and the president.
The Douglas Port of Entry is responsible for $4 billion in trade, according to McSally's office.
It is often plagued by long lines leading to hours long waits.