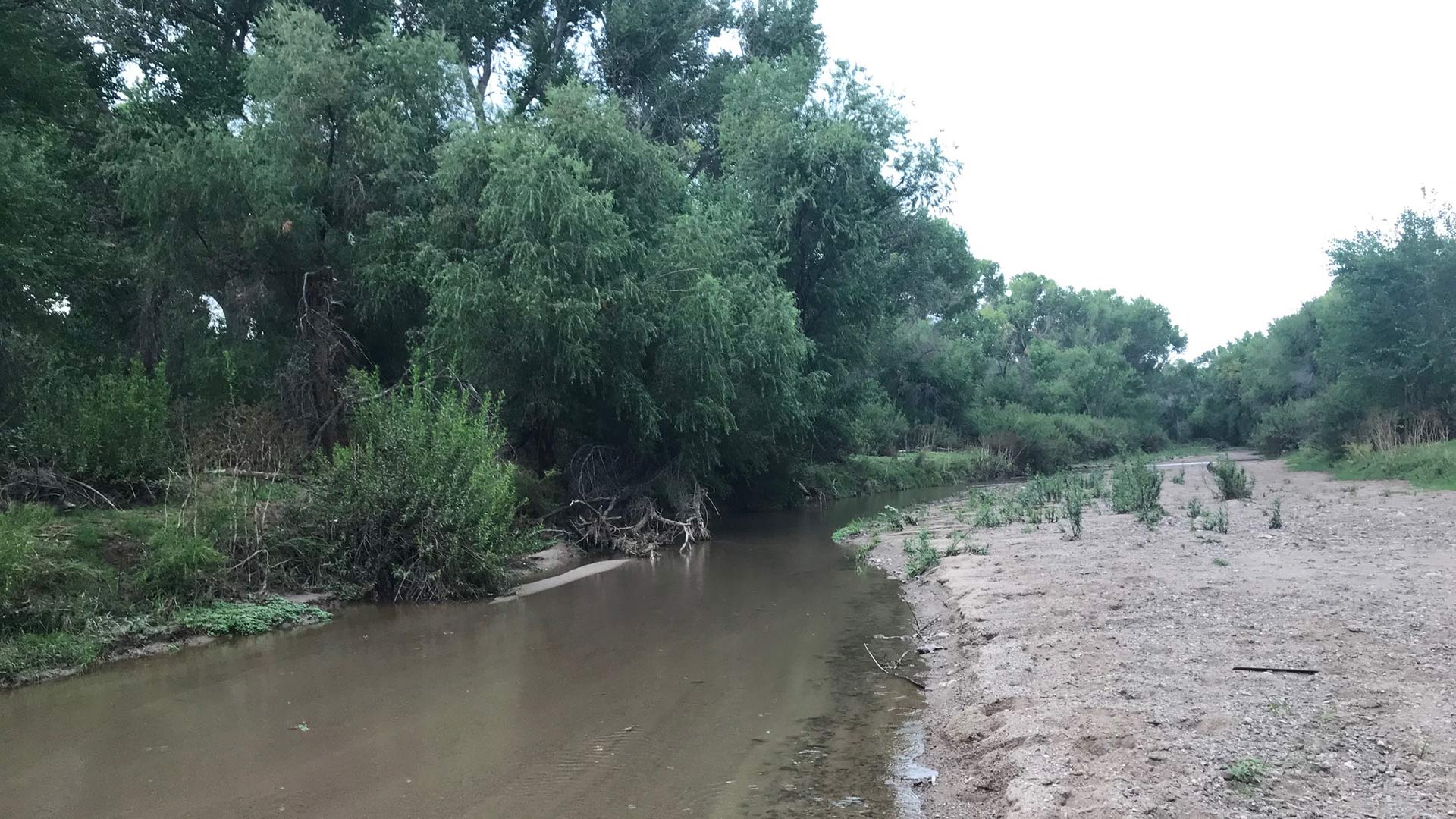 Santa Cruz River near Tubac, Arizona, July 20, 2018.
Nancy Montoya, AZPM
Hydrologists with the International Boundary and Water Commission are concerned that potentially high levels of heavy metals could be polluting parts of the Santa Cruz River.
The sewage treatment plant in Rio Rico, Arizona, isn't capable of getting rid of heavy-metal pollution that is traveling with the sewage coming from Mexico.

John Light, the area supervisor for the IBWC, says heavy metals are coming mostly from American-owned factories in Mexico. Light says that in high enough levels, the heavy metals could pose a danger to humans.
"In high enough levels they can definitely have an impact on humans, but at the levels we are seeing it's more of an environmental issue," said Light.
In the past 10 years, efforts have been made by various government agencies and community environmental groups to keep the river healthy.
High enough levels of heavy metals, say biologists, while not a danger to humans, could impact plants and wildlife along the river. That, in turn, impacts the groves of cottonwood trees that line the river banks. Those cottonwoods are important habitat for Southern Arizona's bird-watching industry, which attracts tourists from all over the world.
The International Water and Boundary Commission is monitoring those levels, which over the past few months have been sporadic, sometimes high and other times undetectable.
The IBWC is expected to make public their findings on heavy metals in the Santa Cruz River within the next two days.