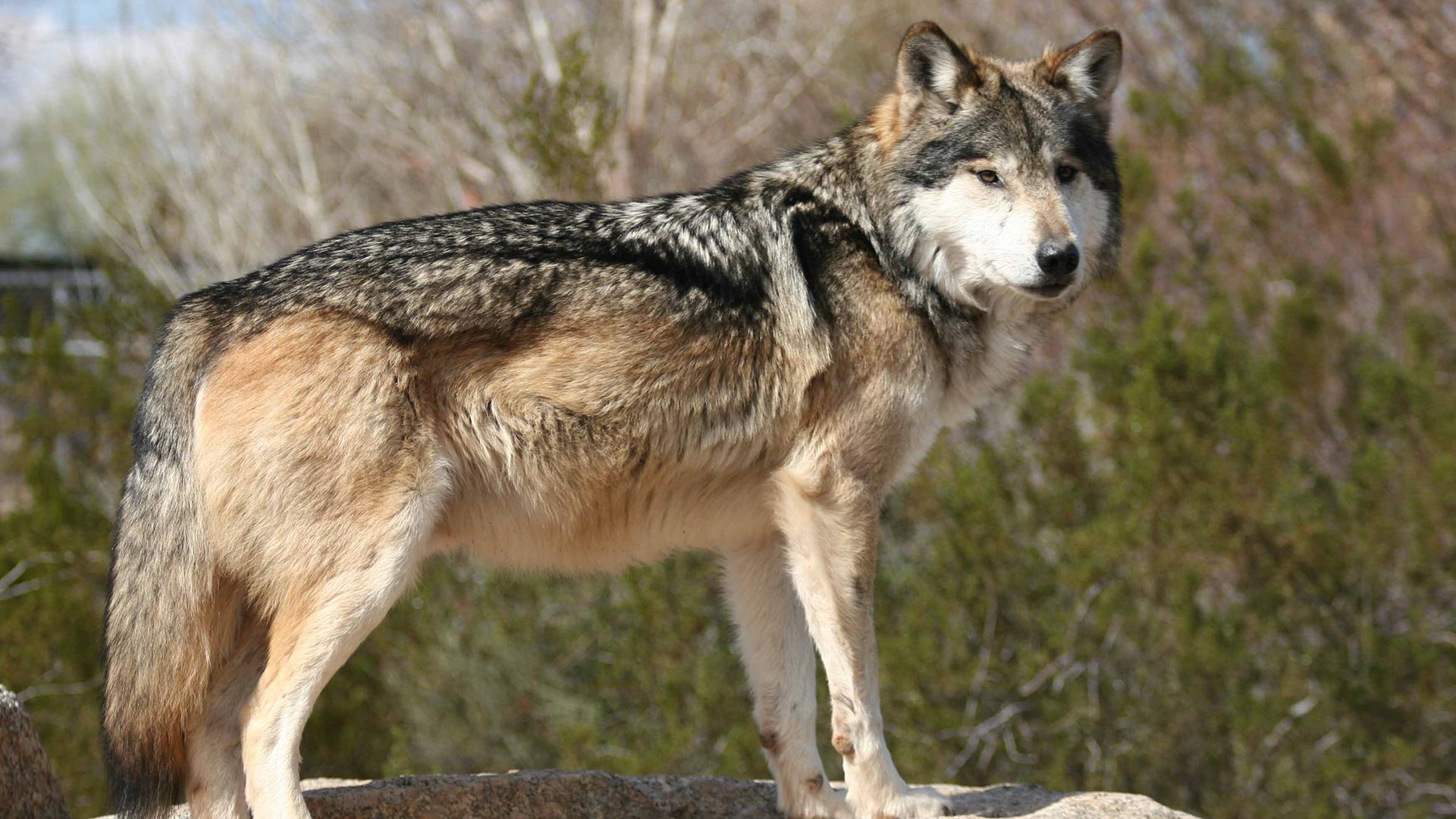 Mexican wolf.
Arizona governor's office
A new international study warns against taking recovery efforts for the endangered Mexican wolf north of its historical range.
The paper appeared in the journal Biological Conservation.
The Mexican wolf's genetic distinctiveness from the North American gray wolf is a major reason why it is still recognized as a subspecies, despite several wolf reclassifications.
That could change if recovery efforts take the wolves north of their historical range in southeastern Arizona, southwestern New Mexico and portions of Mexico, as is suggested by some draft recovery plans.
Those recommendations stem from genetic markers found in a sampling of museum specimens from areas as far north as Nebraska and northern Utah and as far west as California.
The study contests the weight and significance of those markers.
It also warns, that, outside their home turf, Mexican wolves are more likely to interbreed with larger northwestern wolves, undoing decades of painstaking conservation and reintroduction efforts.