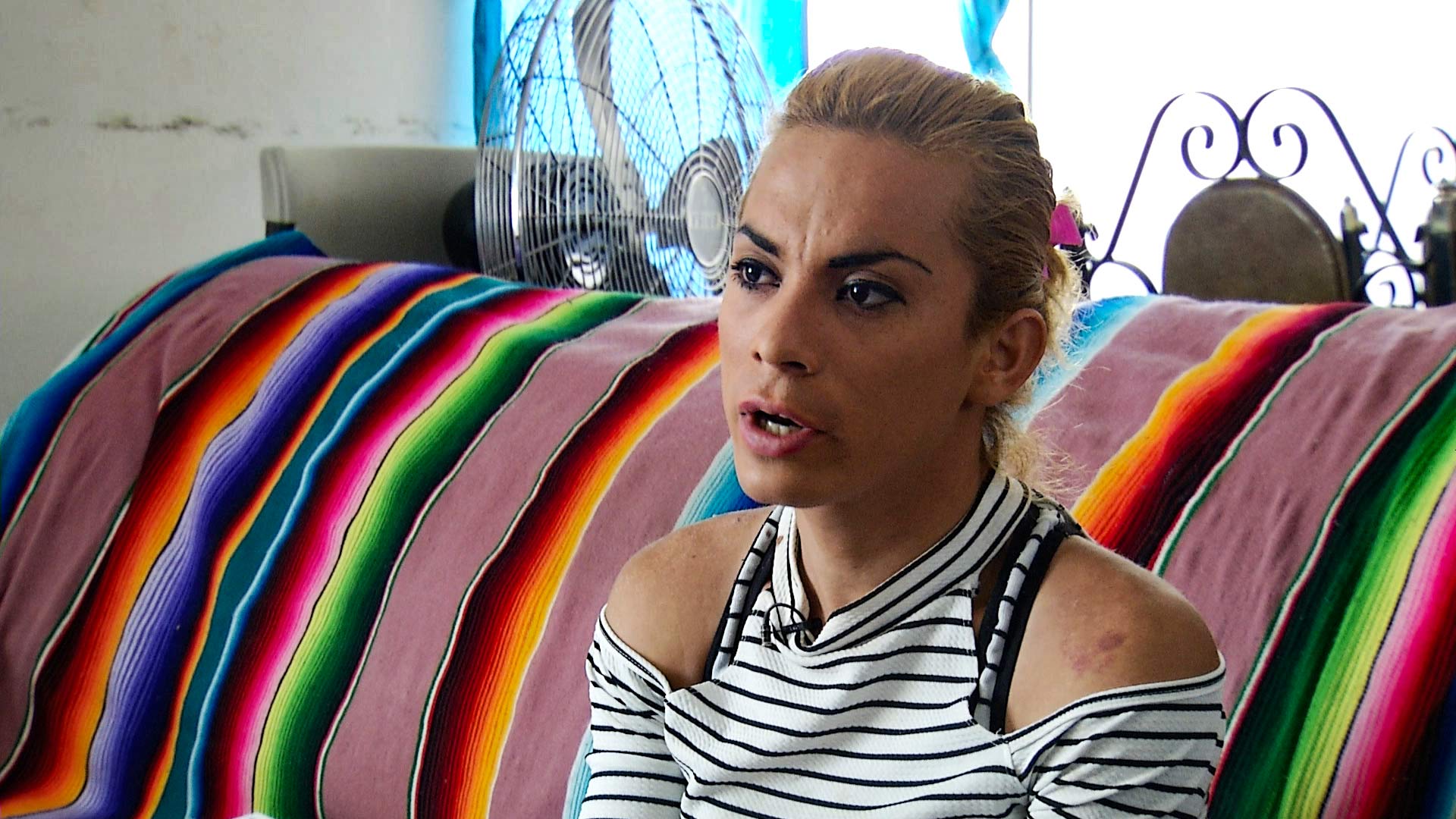 Nicol rests at a women shelter in Nogales, Sonora, after making a six-week trip to get to the U.S.-Mexico border. She plans to seek asylum.

AZPM
Nicol Garcia, a transgender woman from Honduras who traveled to the Arizona border to ask for asylum, is now, after four months in detention, expected to be paroled.
Garcia was born Dago Alberto Garcia, a male. In our first interview, she told us of being brutally beaten and raped in Honduras because of her sexual identity.

On her third attempt to seek asylum in the U.S., she passed the credible fear interview and has spent the last several months at the Cibola Detention Center in New Mexico.

Her attorney says records show that while at Cibola she was sexually assaulted in the detention center and spent several days in the hospital. She has found herself severely depressed and suicidal.
A judge has granted parole to await her final asylum hearing, but without a sponsor, she will not be released.

Last night Nicol called and said a stranger from a transgender support group in Houston has agreed to be her sponsor.

Nicol said: "I am so grateful for the help she is giving me. Being held in this prison has been tormenting".
On Tuesday, Nicol learns if the immigration judge will approve her parole to leave the Cibola Detention center in the care of a stranger.