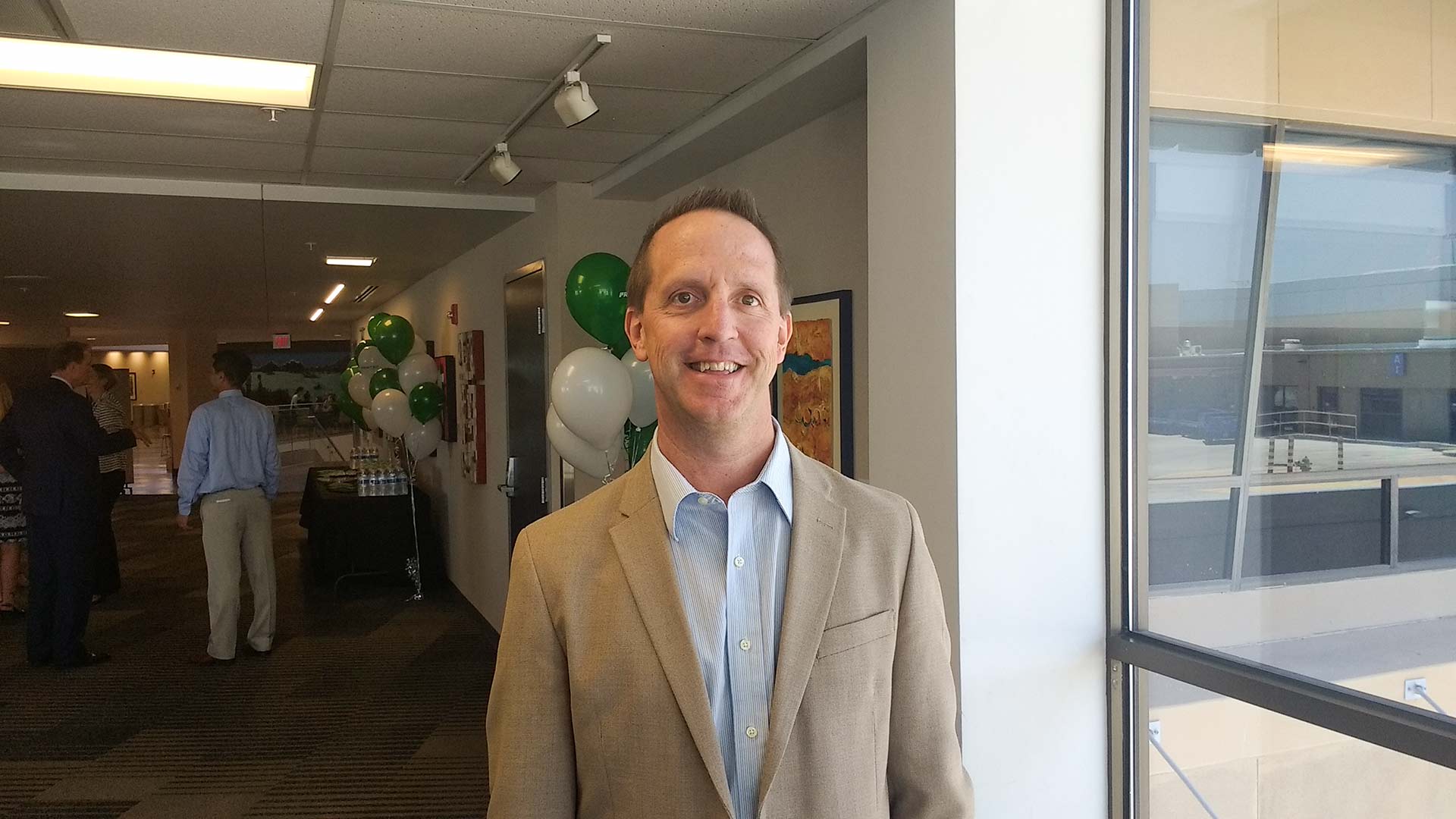 Josh Flyr, vice president of Frontier Airlines.
Steve Jess, AZPM
Frontier Airlines is coming back to Tucson after a six-year absence.
Airline officials announced Tuesday that starting in November they will offer four flights a week to and from the airline's hub in Denver.
Frontier is offering a limited-time, $29 special ticket price to Denver to drum up business in time for the busy holiday travel season.
Frontier left Tucson in 2012 when the company was going through financial troubles. Vice President Josh Flyr says travelers who remember the regional carrier that served Tucson until 2012 might be surprised at how far they can go on Frontier now.
"Frontier's been growing, but as we grow we've also been expanding our geographic footprint pretty aggressively, and so we're now a much bigger player in both coasts and in the Ohio valley and really from east to west and north to south in the US," Flyr said.
Frontier now serves over eighty destinations, including twenty it's added in the last year. While New York and L-A are notably absent from the list, it flies into every corner of the continental U-S.