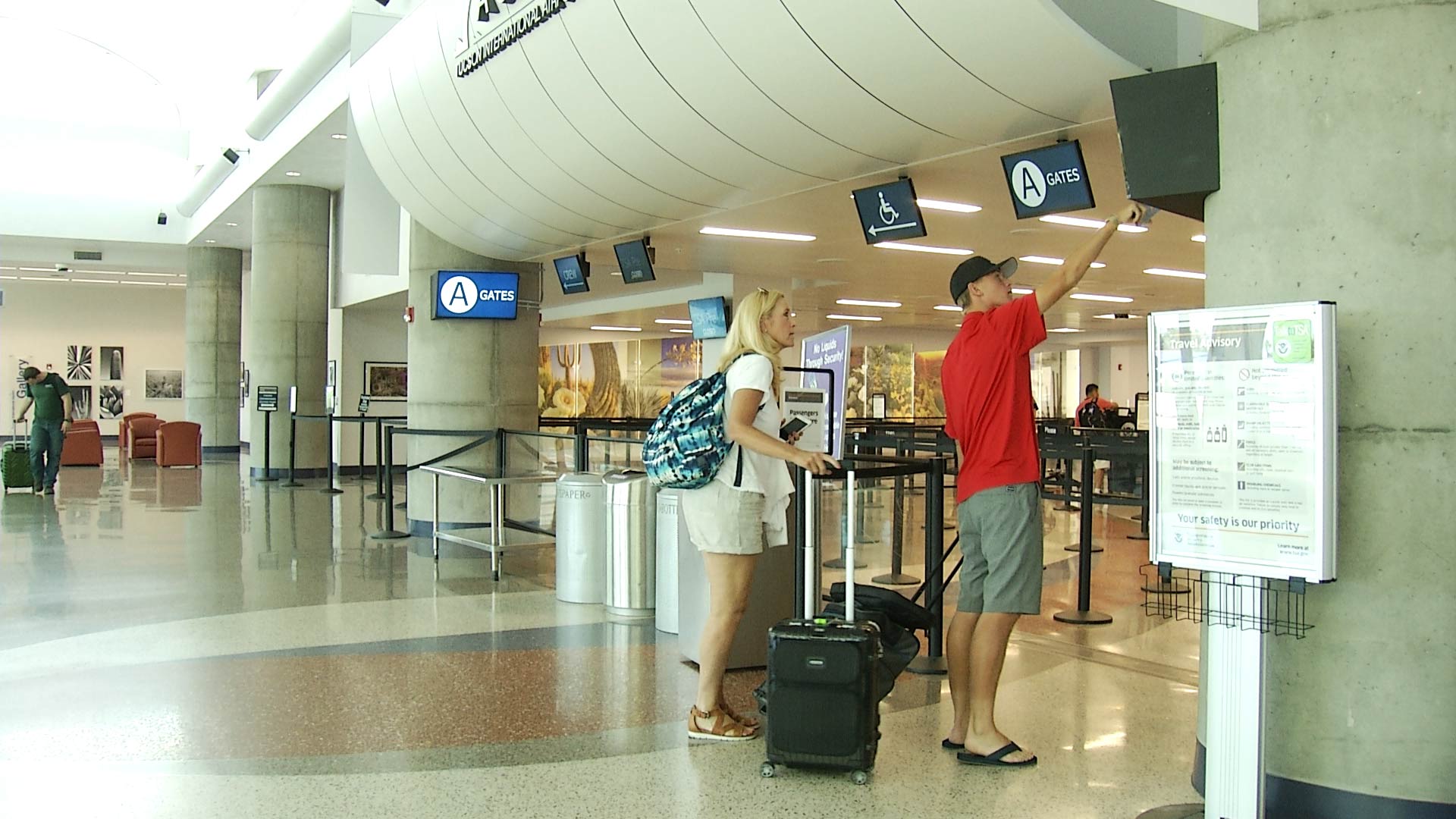 Passengers approach the remodeled security checkpoint at Tucson International Airport.
AZPM Staff
The Tucson City Council has voted to annex the city-owned land on which Tucson International Airport sits.
"With the Tucson Airport being right next to the city limits, this was really a no-brainer," said city annexation manager Mike Czechowski. "It made sense for all of us."
Czechowski said the city will gain sales tax dollars thanks to the annexation.
"We do not collect any sales tax within the terminals, any rental cars, any of those facilities," he said.
The airport can now take part in city programs, including use of fire and police departments and development incentives.
"We've also got development incentives that we can work with them on and get some of their vacant land stimulated," said Czechowski. "Get some movement going and get some growth going around there."
Airport statistics show 3.4 million passengers flew in or out of Tucson International between October 2016 and September 2017.
The Airport Authority estimates 51 percent of those passengers were visitors to the area.