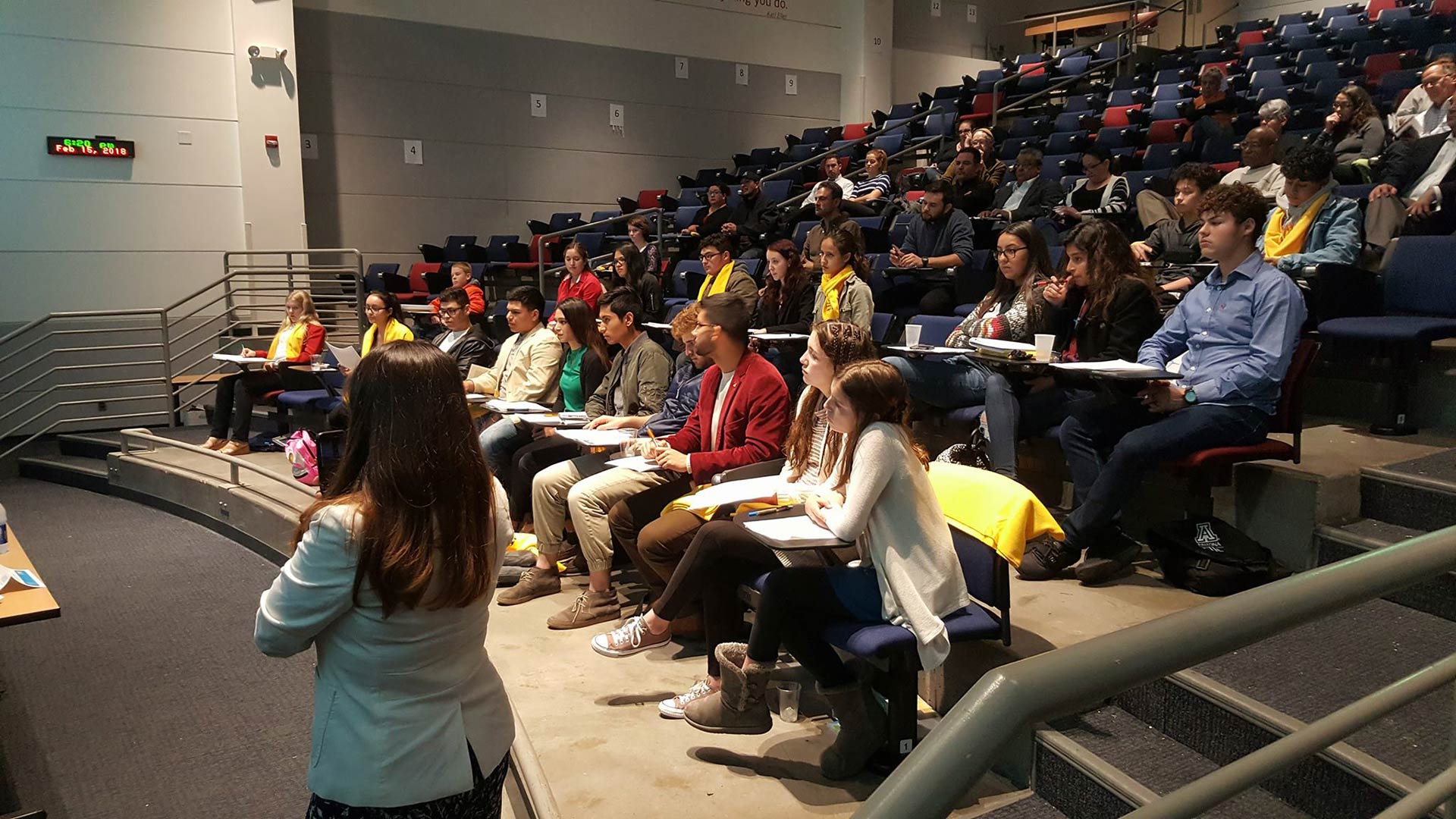 Young Entrepreneurs Academy participants at the University of Arizona's Eller College of Management.
YEA Tucson via Facebook
The Youth Entrepreneurship Academy has been sponsored locally by the Tucson Hispanic Chamber of Commerce and Tucson's largest school district since 2004 to allow kids ages 11-18 to apply for an after-school program that partners with the University of Arizona and small businesses to help youth create businesses and nonprofits and compete for scholarships.
The program has worked with over 7,000 kids. Of those, more than 5,100 have launched enterprises, according to Isabel Georgelos, program manager for the YEA program and member of the Tucson Hispanic Chamber of Commerce Foundation.
The program costs $995 for participants, but the Tucson Unified School District pays all but $100 of the cost for up to 15 applicants, through $13,500 in grant funding
"[Participants] come up with that final $100 so they have skin in the game," Georgelos said.

Last year's winners were Noor Nusrum and Marco Tavera Reyes. They received scholarships and will bring their company Sol, which specializes in a magnetic bathroom accessory, to the national competition this year.

Early enrollment has begun. The program begins in October and will run through September. The workshops are held at facilities on the University of Arizona campus at the Eller College of Management. Kids from any Tucson school district can apply.

Participants will work with small-business owners and mentors to create a plan that can be submitted for scholarships and national recognition, according to Georgelos.
"Every young kid has an idea, is excited or passionate about something," Georgelos said. "It really allows them to embrace that passion and figure out what their goals are and start to tap into them."

She says that 99 percent of participants have gone on to enroll in higher education.