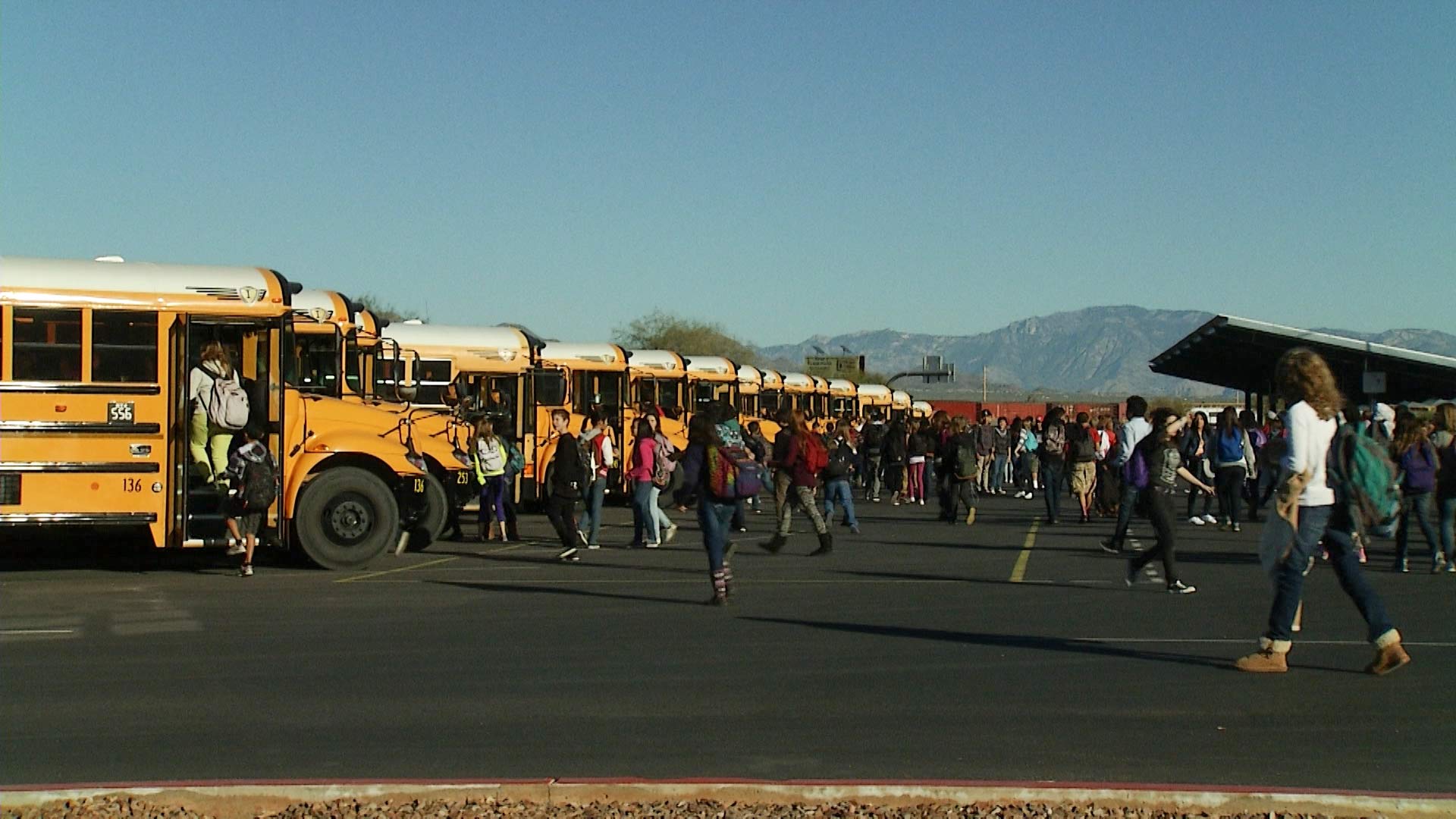 Tucson students head to buses after getting out of class.
AZPM Staff
Tucson's largest school district will increase the primary property tax for homeowners in the district, allowing for street improvements that have posed a danger to students at certain schools, according to Gabriel Trujillo, Tucson Unified School District superintendent.
"The adjacent ways levy is going to help us take care of several parking lots/transportation related issues that we have around the district," Trujillo said. "Many of them present points of danger to our students."
School-hour traffic around Mansfeld Middle School near Euclid and Sixth Avenue will be a primary focus for reconstruction, according to Trujillo.
"Road widening, parking lot reconfigurations, additional parking spots and things of that nature," he said. "So we have a lot of situations like that around the district that these extra monies are going to help us address."
The governing board approved the measure unanimously at Tuesday night's meeting.
The increase will add $250,000 to the district's primary tax revenue.
Follow Brandon Mejia on Twitter or contact him via email at BMejia@azpm.org.