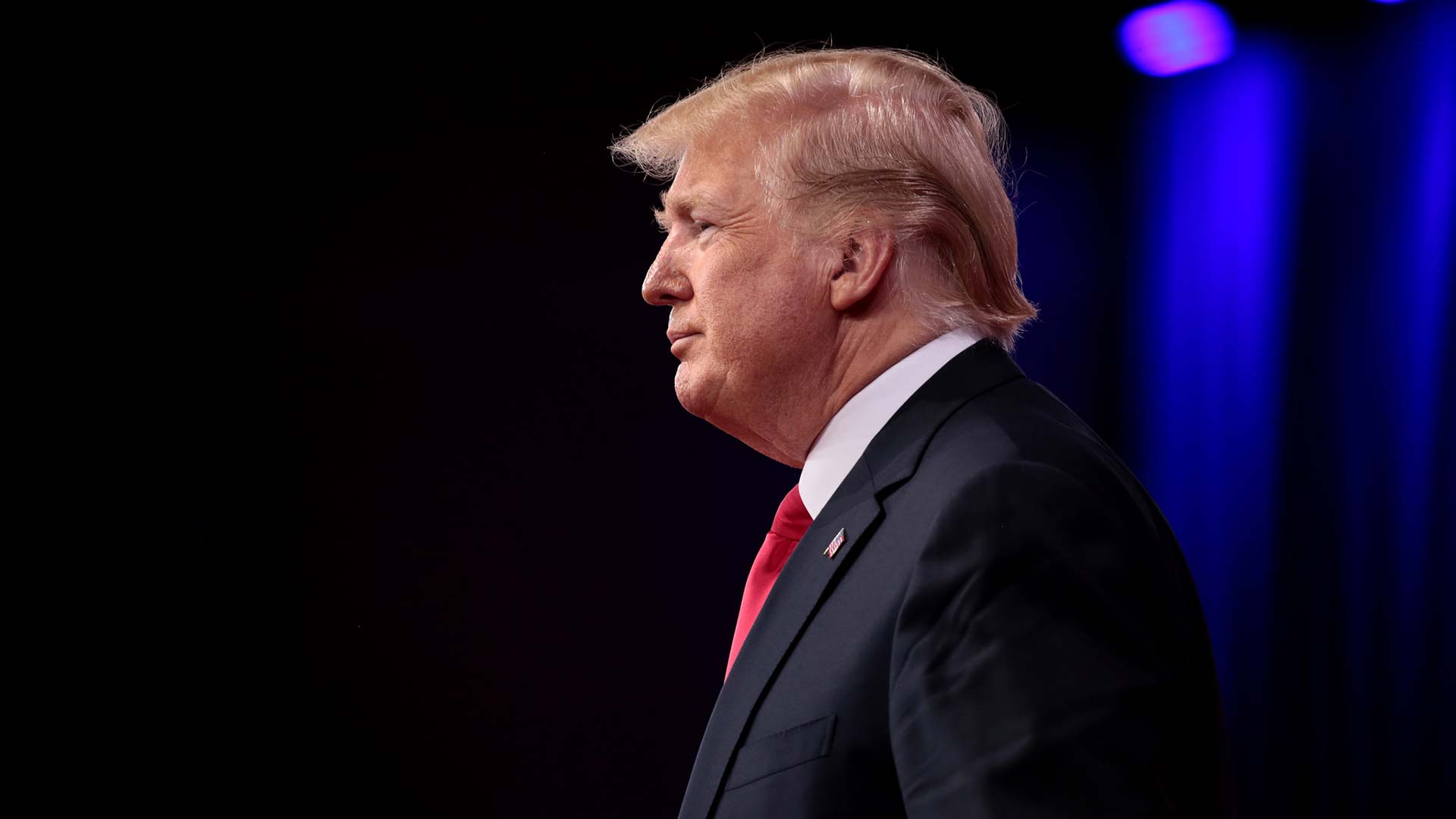 President of the United States Donald Trump speaking at the 2018 Conservative Political Action Conference (CPAC) in National Harbor, Maryland.
Gage Skidmore, CC 2.0
A federal Judge in Washington, D.C., has ruled that asylum seekers must get a parole review and that Immigration and Customs Enforcement (ICE) cannot indiscriminately hold those seeking asylum.

Last month, President Donald Trump tweeted, "When somebody comes in we must immediately, with no judges or Court Cases, bring them back from where they came."

We cannot allow all of these people to invade our Country. When somebody comes in, we must immediately, with no Judges or Court Cases, bring them back from where they came. Our system is a mockery to good immigration policy and Law and Order. Most children come without parents...

— Donald J. Trump (@realDonaldTrump) June 24, 2018
But a federal judge in Washington has blocked the Trump administration, Homeland Security and ICE from jailing mass numbers of asylum seekers for months, or even years, without a case review.
The ruling applies to the Arizona border as well as places like Los Angeles and Philadelphia, where ICE is detaining asylum seekers.
The original case was brought against the Trump administration and the Department of Homeland Security by the American Civil Liberties Union. The ACLU charged that under direction from the Trump administration, immigration officials were detaining asylum seekers for months and up to two years, even after they were found to have a shown a legitimate "credible fear" that returning to their home countries could mean they would be seriously injured or even killed by either gangs or government forces.
Arizona constitutional scholar Robert McWhirter says noncitizens have constitutional rights.

"The Constitution starts with the words, 'We the people.' It doesn't start with the words, 'We the citizens,'" said McWhirter.

The ruling means the Trump administration cannot use indefinite detention as a weapon to deter asylum seekers.