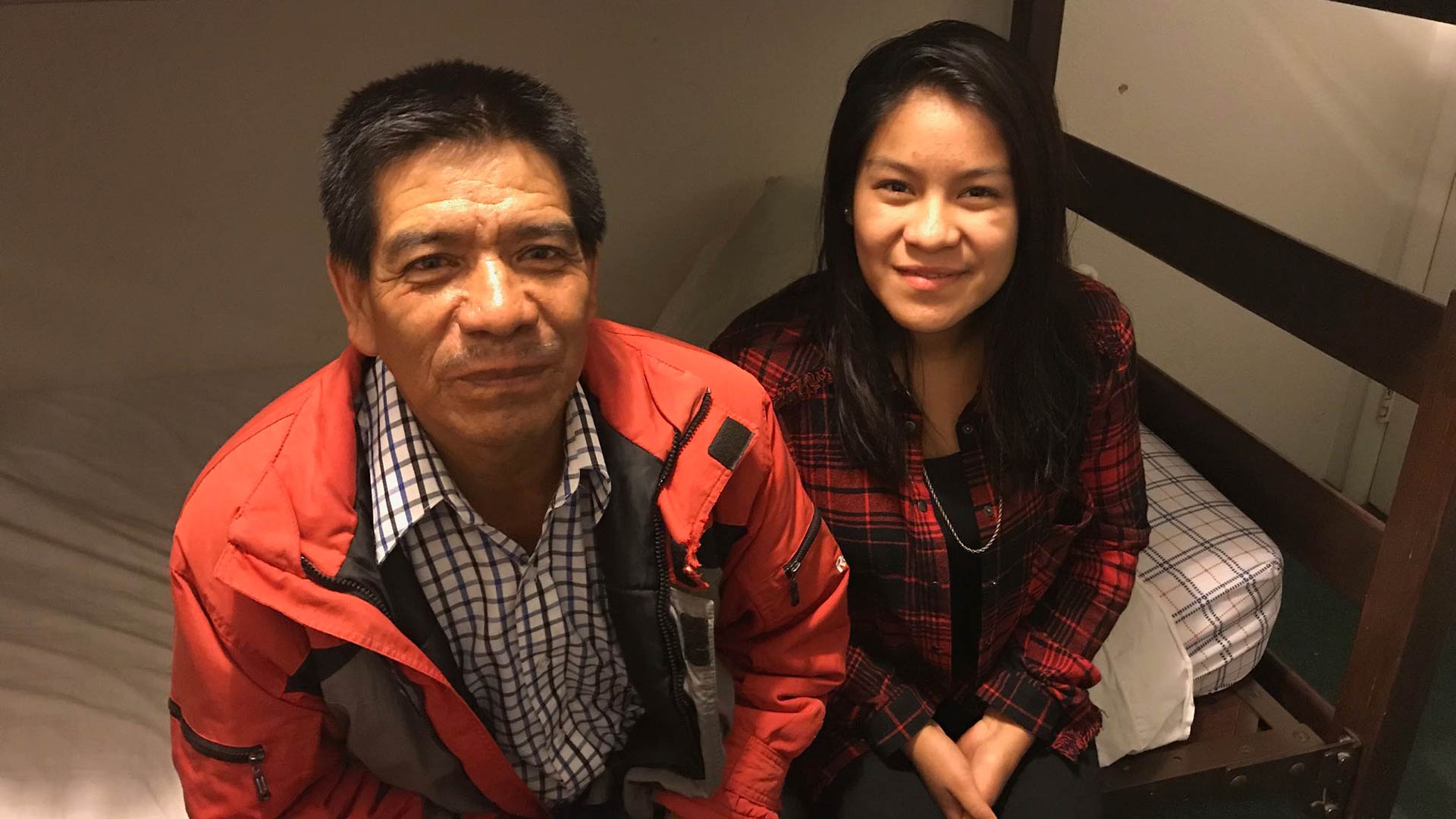 Guillermo Tomas and his daughter Jesse Tomas wait at Tucson's Casa Alitas for their travel to Florida to be arranged.
Nancy Montoya, AZPM
Jesse Tomas, 17, and her father Guillermo Tomas, 57, traveled from Guatemala to the Arizona Border where they were separated, then reunited.
They said that Jesse was being threatened with sexual assault and death if her father didn't agree to pay off the gangs. Instead, the father fled with his daughter, but only after making sure his wife and two younger sons were safe with family in a rural village.
Upon arriving at the U.S. border, Customs and Border Protection officials said the father would be deported within 24 hours. But the next day, President Donald Trump reversed his order to separate families at the border.

An ankle bracelet was placed in Guillermo, and he and Jesse were paroled until their asylum hearing. They were allowed to travel to West Palm Beach, Florida, where they have family. Their court date was set for July 25.
The father and daughter made the 20-hour bus trip last month and today are staying with friends from their rural village in Guatemala who are now living in West Palm Beach.

Jesse says Tucson volunteers at Casa Alitas, a type of halfway house operated by the Catholic Church, helped them make travel arrangements to get to Florida.
"Thank God there are many people we have come to know in Tucson and here who have generous hearts," Jesse said over the phone.

She says her father found a job on a construction site and she is babysitting for an American family.
An immigration judge will decide later this month whether they will be granted asylum in the U.S. or will be deported back to Guatemala.