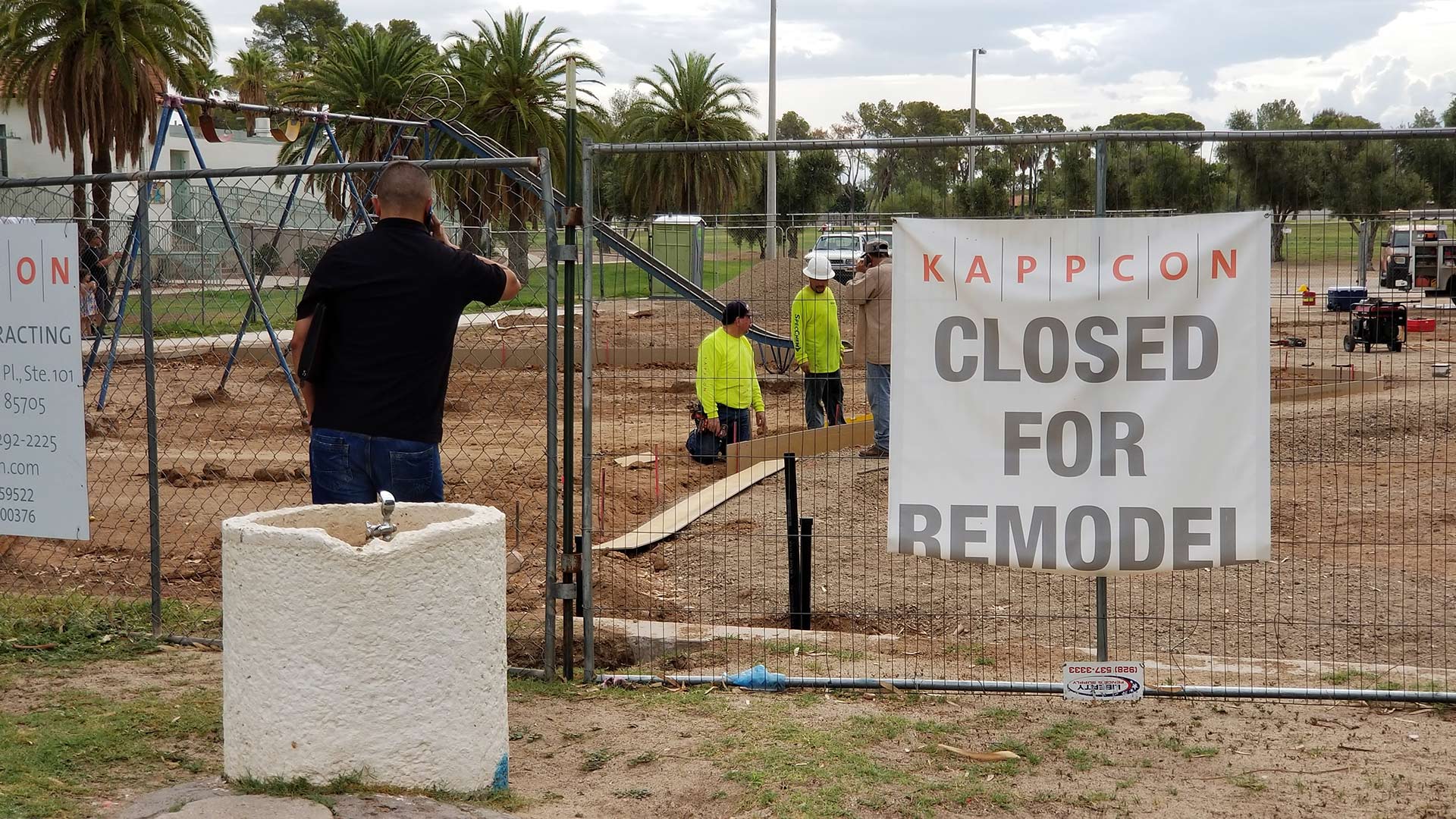 Construction crews work on playground improvements at Himmel Park. From July 2018.
AZPM
The Tucson City Council voted 5-1 to establish oversight for a bond proposal that is set to appear on the November ballot.
If it passes, voters would be agreeing to let the city take on $225 million in debt to pay for park improvements throughouyt the city.
The ordinance passed last night established truth in bonding policy and a bond oversight commission to monitor the projects and spending.
The lone vote against the measure came from Councilman Steve Kozachik.
"We need a maintenance plan better than 'we'll figure it out,'" said Kozachik. "And I'm concerned about the impact on our labor, we could let the labor market settle down a little bit."
He also expressed concern over the cost of materials, citing the possibility of a trade war with China.
Mayor Jonathan Rothschild said future instability is no reason to halt such projects.
"No one can know the future, and that doesn't stop from planning," he said. "Most bond issues are actually much longer than nine-years. We've been very careful at five years, incredibly conservative."
Councilwoman Shirley Scott was not at the meeting.
See a list of potential projects in the document below:
Parks Bond Project List

View at Google Docs
|

Download File
The city manager's office noted that the above list, which was included in the council agenda, left out four projects: a splash pad at Fort Lowell Park; two tennis courts and one basketball court at James Thomas Park; playgrounds at Wright Elementary School; new netting at the Santa Cruz Park disc golf course.

Read more coverage of national, Arizona, and local elections at our 2018 elections portal,
Your Vote 2018
.