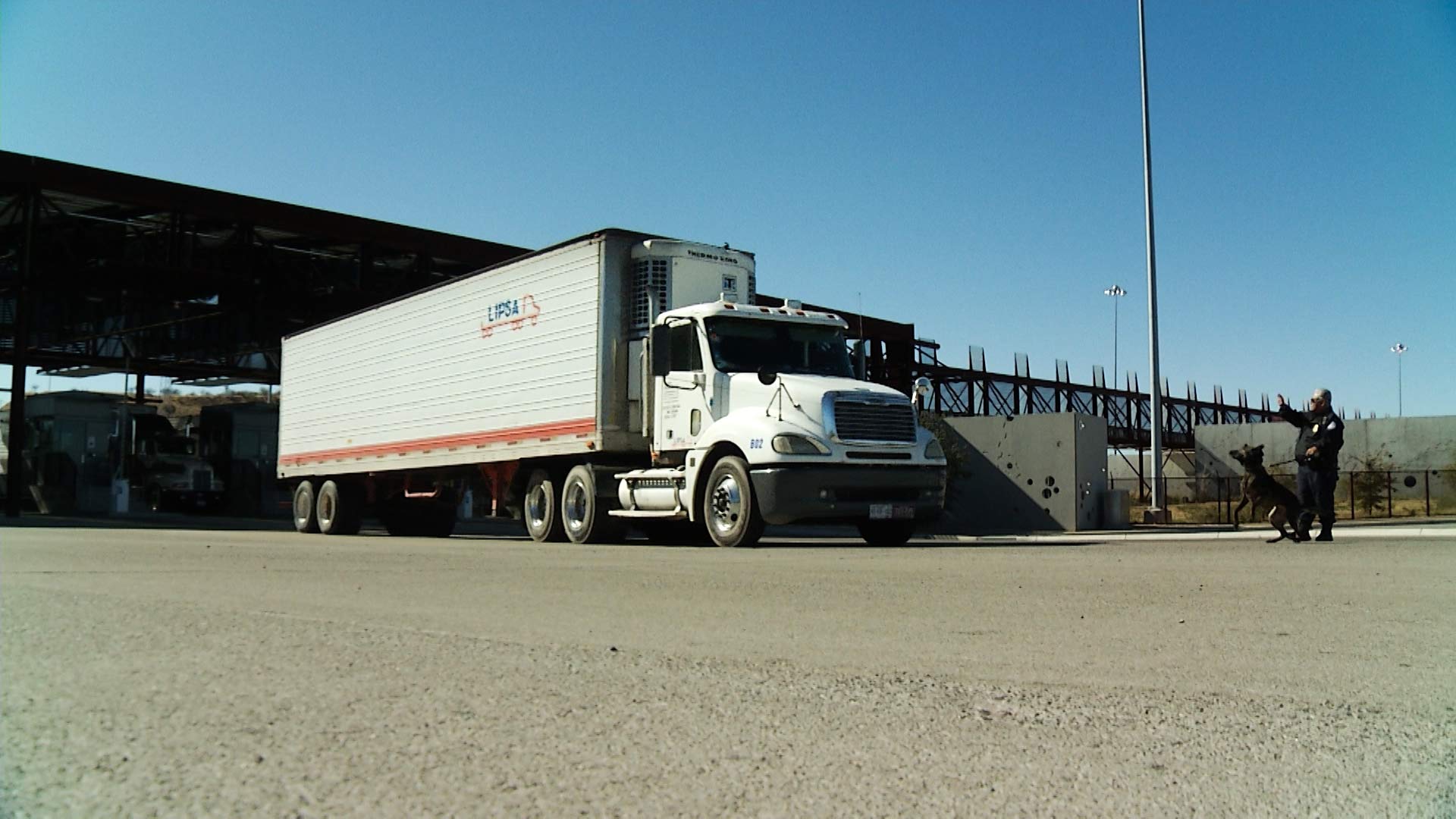 A dog inspects a truck crossing the U.S.-Mexico border at the Mariposa Port of Entry.
AZPM Staff
MEXICO CITY — The campaign for the next president of Mexico is in its last week, and many are worried about the future of business with the U.S. A prominent Mexican think tank is urging the future administration to not engage in a war over tariffs.
There are a number of scenarios in a trade war between Mexico and the U.S. In all of them, there are long-term losses for the economies of both countries. So says Manuel Molano, an economist with the Mexican Institute for Competitiveness.
"In the long term, what makes sense for a small economy like Mexico is opening up unilaterally to the rest of the world," Molano said.
This would mean Mexican businesses buying more from Southeast Asian and Latin American countries. Still, under Molano's models, the best possible outcome would be no trade war and no tariffs at all.