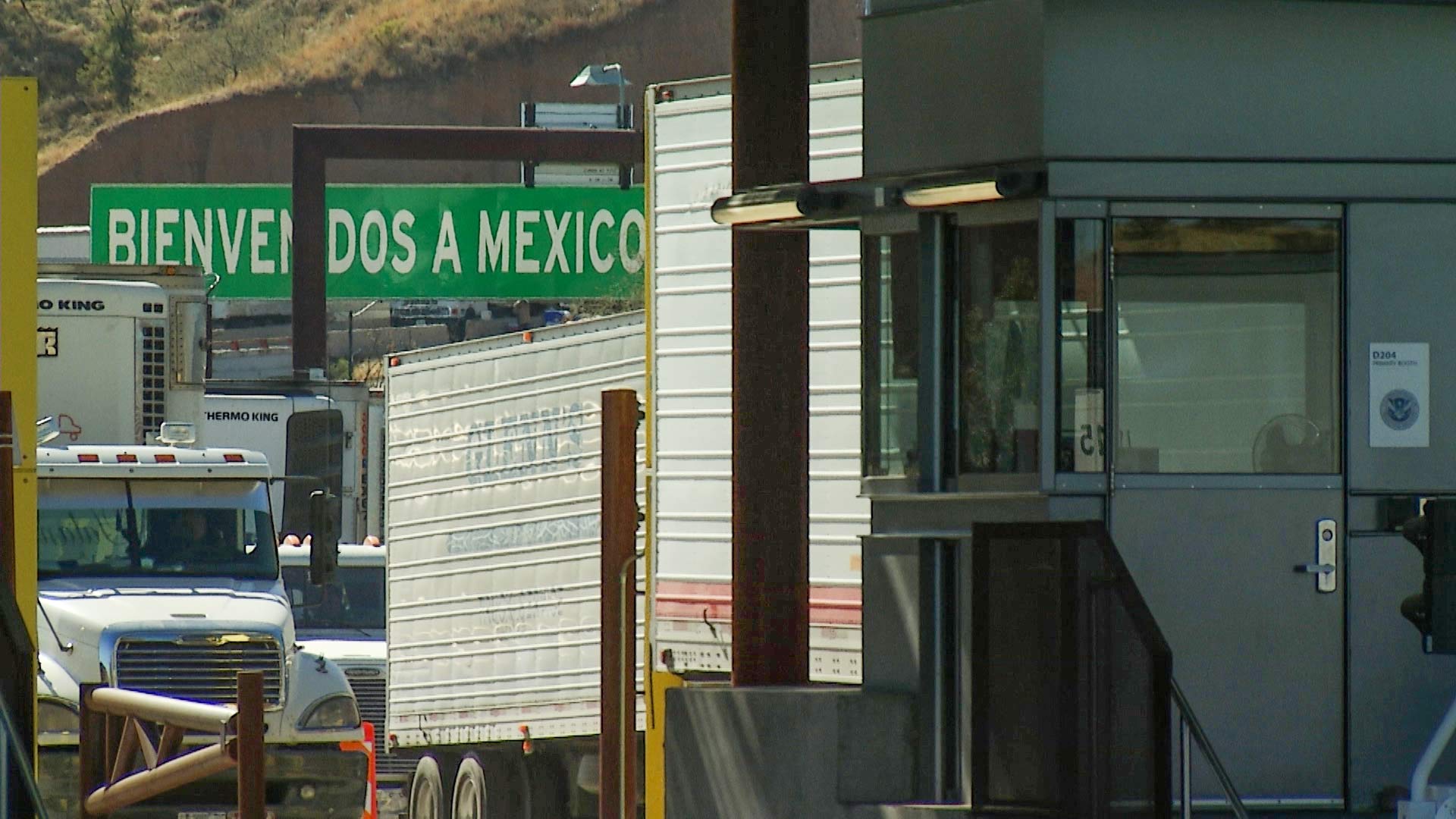 Trucks wait in line to cross into the United States via Nogales, while a sign reading "Bienvenidos a México" welcomes those crossing into Mexico.
AZPM
MEXICO CITY — Top U.S. and Mexico officials said Tuesday they're hopeful a revamped North American trade deal will include Canada, but left room for an agreement that would include only the U.S. and Mexico.
Treasury Secretary Steven Mnuchin told CNBC a day after the White House announced it had agreed with Mexico to write a new trade agreement for the two countries. Similarly, Mexican Economy Secretary Ildefonso Guajardo told Bloomberg Television on Tuesday that since the beginning of talks last year, his country has sought a trilateral agreement.
"I think our objective is to try to get Canada on board quickly," Mnuchin said.
"We'll engage in a process to try to land a trilateral negotiation," Guajardo added.
Still, in rolling out their understanding, the two countries said Canadian officials had until Friday to decide whether they would sign on.
It appears the Trump administration is using the newly agreed pact with Mexico as leverage against Canada, said Gustavo Flores-Macias, a political science professor at Cornell University.
"This was a textbook strategy from the Trump administration to divide and conquer," Flores-Macias said in an interview. "I think it was very transparent, but Mexican negotiators evaluated that they rather have a bad deal better than no deal."
Mexican officials have said in statements they'd like to sign an agreement before their country's new administration takes office in December.